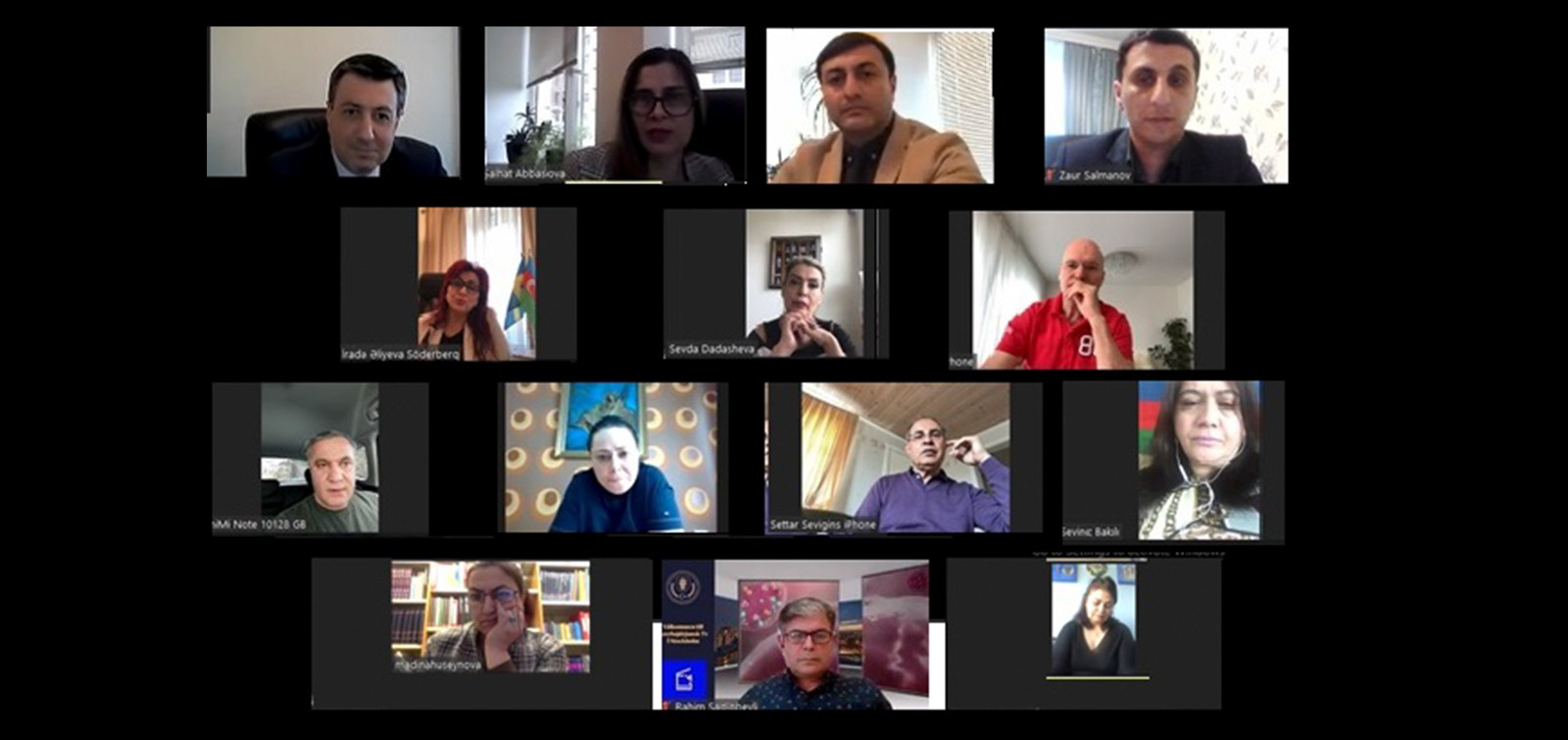 A video discussion was held with the leaders of the Azerbaijani diaspora in Sweden
A video conference was organized with the participation of heads of diaspora organizations operating in Sweden at the initiative of the State Committee on Work with Diaspora.
Virtual conference was attended by Irada Aliyeva Sodeberg, Coordinator of the Coordination Council of Scandinavian Azerbaijanis for Sweden, Rahim Sadigbeyli, Head of the Stockholm Azerbaijani Cultural Center, Sevda Dadashova, Head of the Sweden-Azerbaijan Union (SAU), Emil Mirzoyev, Head of the Congress of Sweden Azerbaijanis, Nadir Hollenbrand, Head of the "For the sake of Azerbaijan" Society, Sattar Sevigin, Head of the "Erk" Society, Sevinj Bakili, Head of the "Land of Fire" Society, Sevinj Nazarli, head of the "Tumurjug" Azerbaijan Drama Theater, Eluja Atali, ex-coordinator of the Scandinavian ACC for Sweden, and Faig Guliyev, Salhat Abbasova, Elkhan Samadov and Zaur Salmanov, officials of the State Committee.
Irada Aliyeva Sodeberg, Coordinator of the Scandinavian ACC for Sweden, spoke in detail at the conference, about the problems faced by our compatriots due to the coronavirus pandemic and the work done to address them. Then the situation due to the COVID-19 was discussed. During the discussions, the participants thanked for the material and moral support provided by the Azerbaijani state and leadership to our compatriots living abroad and in difficult situations, as well as praised the quick response of the State Committee to the appeals.
There was an extensive exchange of views on the measures to be taken by diaspora organizations operating in the Kingdom of Sweden in the post-pandemic period, and proposals were made at the virtual conference.
In conclusion, the initiative to hold video conferences with our compatriots living abroad in current situation was praised, and it was noted that, it was expedient to hold conferences on a regular basis.