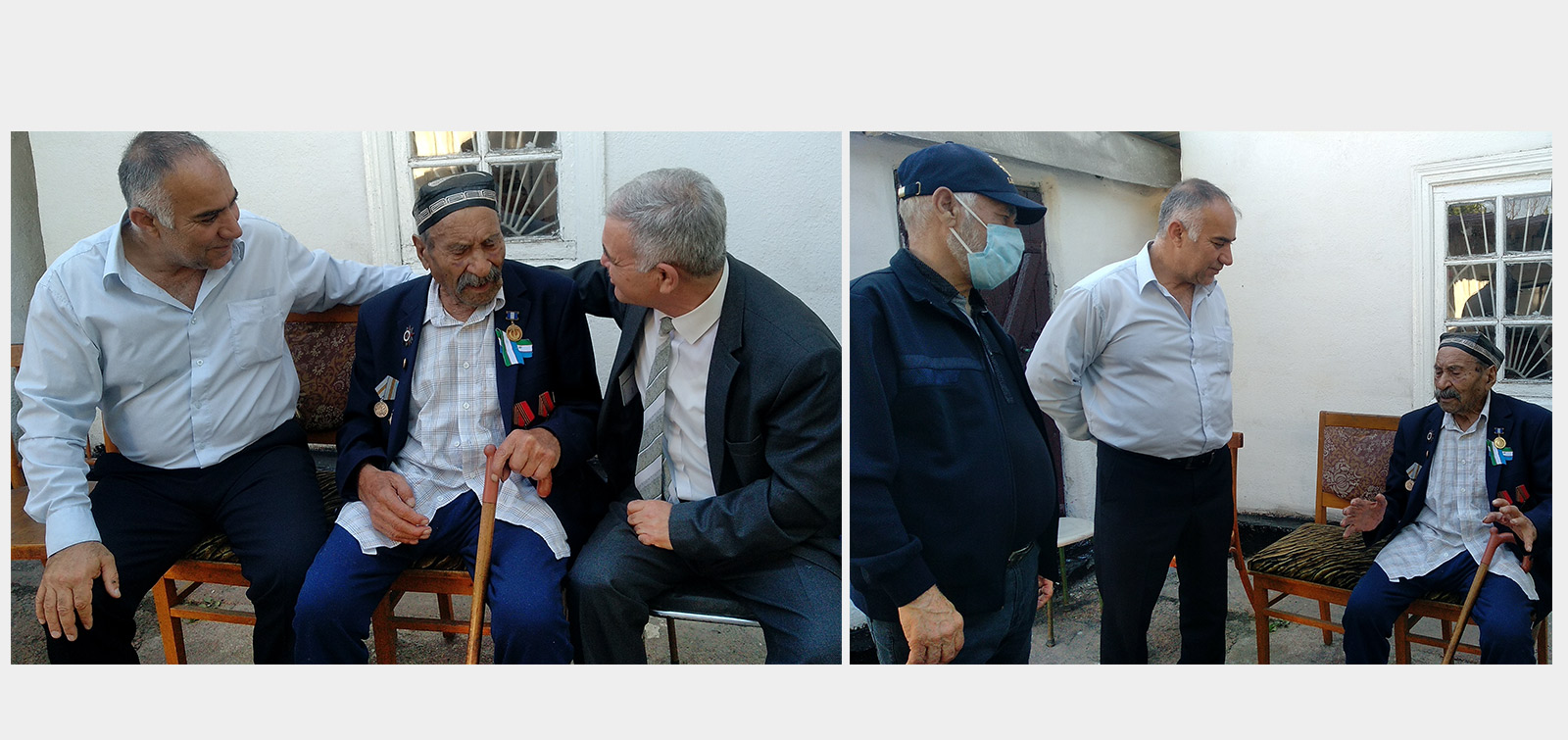 A 101-year-old Azerbaijani war veteran has been visited in Uzbekistan
Representatives of the Republican Azerbaijan National Cultural Center (RANCC) in Uzbekistan visited the house of 101-year-old Azerbaijani veteran Kuldan Mammadov, a participant of World War II, on the occasion of the 75th anniversary of the victory over fascism.
The meeting with our compatriot living in Tashkent region was attended by the chairman of RANCC Firdovsi Huseynov, the head of the organization on Tashkent region Galib Muslimov, businessman Mahammad Suleymanov, our compatriots living in Angren Hasrat Baliyev, Dilnara Baliyeva and others. Diaspora members congratulated the 101-year-old veteran on behalf of our compatriots and presented him gifts and food packages.
K. Mammadov noted that he was born on April 5, 1919 in Azerbaijan, went to the frontline in 1942 and participated in the battles for the liberation of Belarus and many European cities from the Nazis. After the end of the war, he settled in Uzbekistan in 1945.
Our compatriot expressed satisfaction with the visit of diaspora representatives and noted that he loves his historical homeland Azerbaijan, always respects the outstanding statesman and great politician Heydar Aliyev, who gave our country a great reputation in the world and made irreplaceable contributions to the establishment of friendly and fraternal relations between Uzbekistan and Azerbaijan and believes that the President of Azerbaijan, Ilham Aliyev, as the Supreme Commander-in-Chief, will carry out this work with great skill.
It should be noted that, our compatriot was awarded medals of Uzbekistan and Russia on the occasion of the 75th anniversary of the victory over fascism.