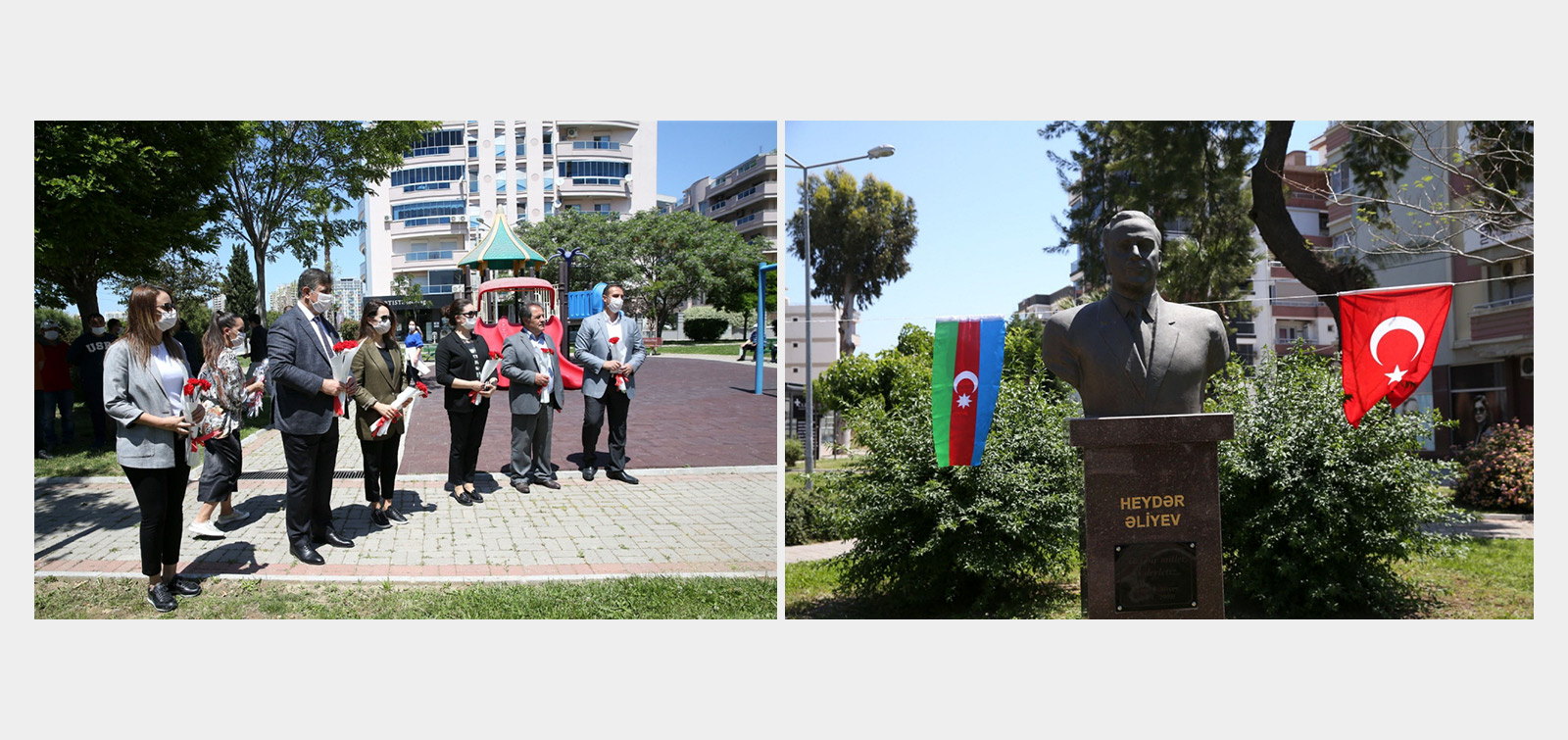 The monument to prominent statesman Heydar Aliyev was visited in Izmir
A commemoration ceremony dedicated to the 97th birthday anniversary of prominent political and state figure Heydar Aliyev was held in Izmir, Turkey. The Azerbaijani Culture and Solidarity Association organized a visit to the statue of the national leader erected in the Heydar Aliyev Park in Izmir. The event was attended by the chairman of Karshiyaka Municipality Jamil Tugay, members of the municipality and "Petkim Petrochemical Holding" A.SH.
Flowers were laid in front of the monument to the great leader, and his memory was commemorated respectfully during the visit.