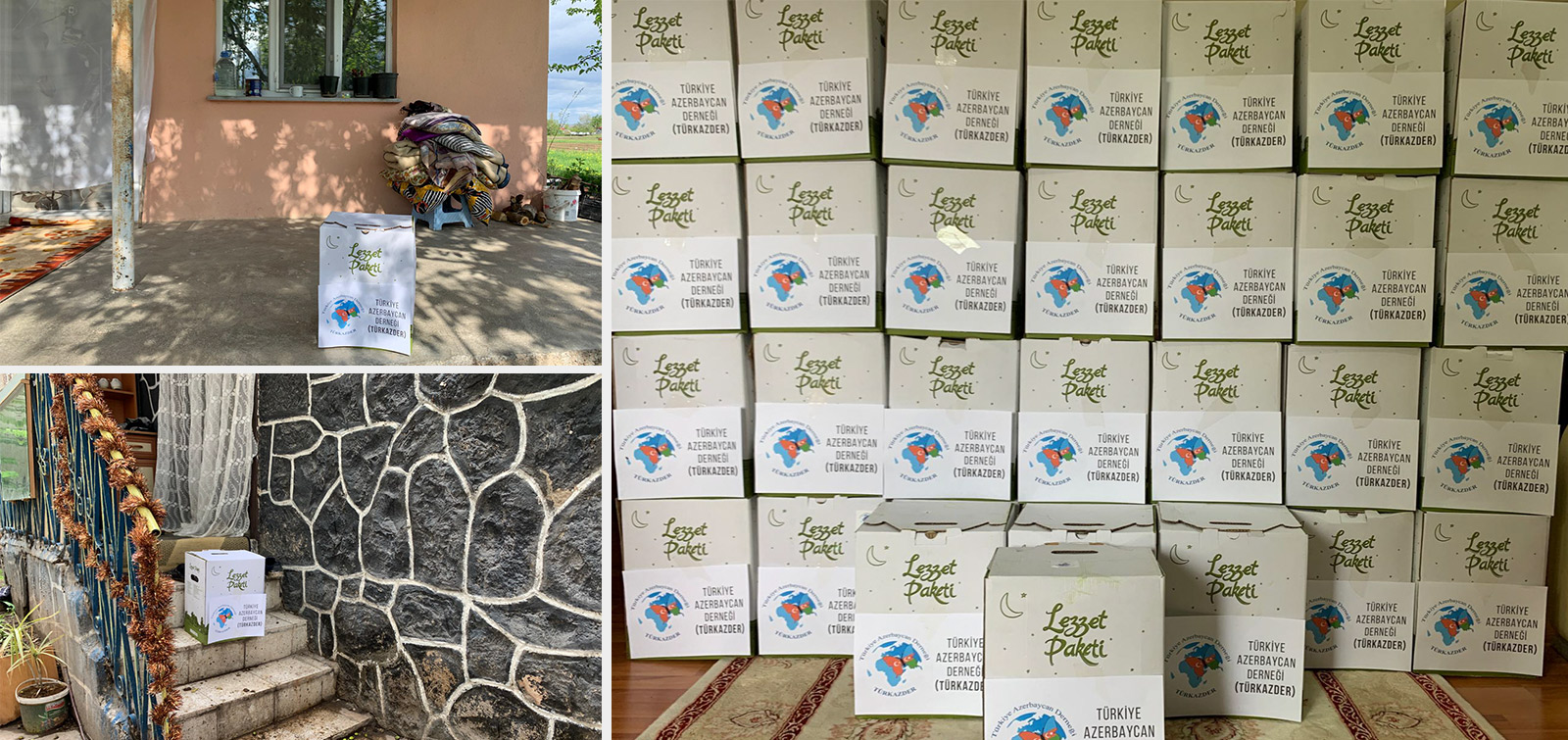 Food aid was provided to 60 families in Igdir
A support campaign for Azerbaijanis living in Igdir, Turkey and facing temporary difficulties due to the coronavirus pandemic was held.
The Igdir branch of the Turkey-Azerbaijan Association (TURKAZDER) informed that a list of Azerbaijanis who are currently unemployed has been determined. At the same time, the situation of our compatriots who came to Igdir from other regions of Turkey to move to the Nakhchivan Autonomous Republic was taken into account.
With the support of TURKAZDER, the Igdir branch provided food assistance to 60 low-income families. Packages of necessary food products were delivered directly to the addresses.