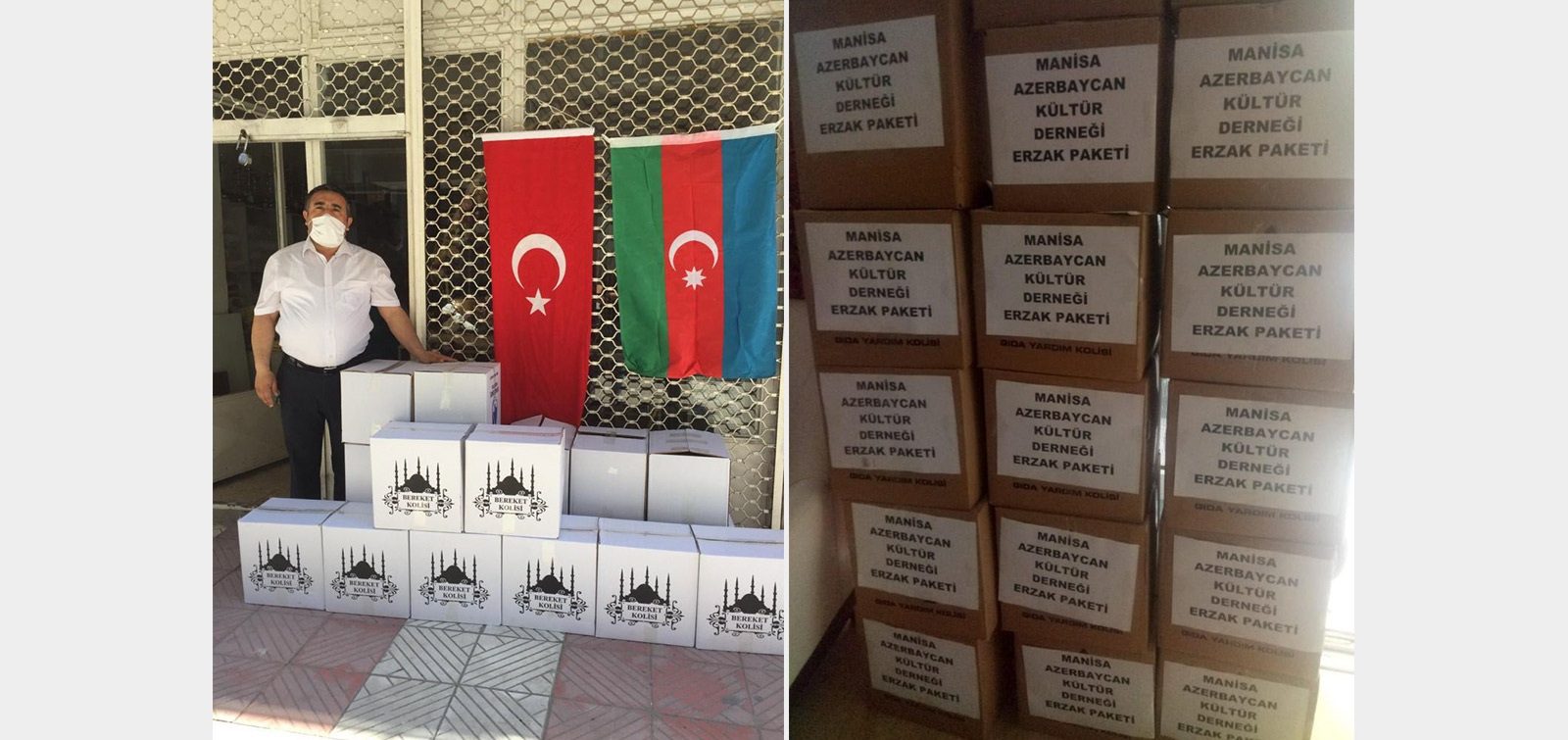 Assistance was provided to low-income families in Manisa
The Azerbaijani Culture and Solidarity Association in Manisa, Turkey, has organized a campaign to help low-income families and vulnerable groups due to the holy Ramadan month and the coronavirus pandemic.
The head of the association Yalchin Tashdemir, said that not only local residents, but also a group of Azerbaijanis studying and working in Manisa were sent 20 food packages as part of the campaign. According to the head of the association, every year during the month of Ramadan, food and other assistance campaigns are organized for low-income families in the region. However, due to the limitations created by the COVID-19 pandemic this year, the temporary difficult situation of low-income families has been taken into account, and the scope of food aid has been further expanded.
The head of association thanked the Princes and Yunus Emre Municipalities of Manisa for their support to the campaign.