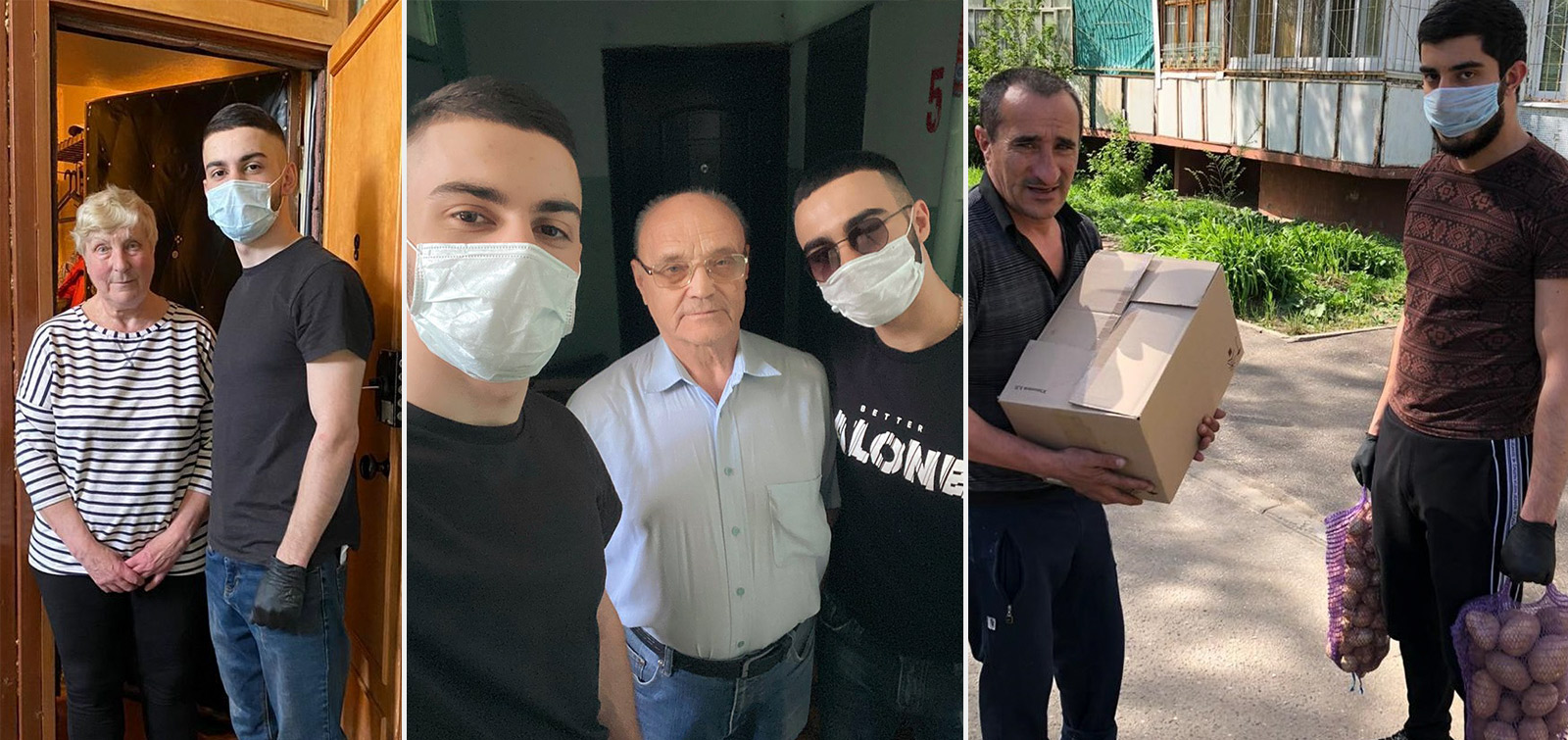 War veterans were assisted in Kazan
The Azerbaijani diaspora in the Republic of Tataristan of the Russian Federation continues its campaign to help low-income and vulnerable groups in the framework of the COVID-19 pandemic.
Elvin Muslumov, head of the youth wing of the "Azerbaijan" National-Cultural Autonomy, said that a humanitarian action was organized in Kazan on the occasion of the 75th anniversary of the victory over fascism in World War II.
According to him, the Azerbaijani youth decided to congratulate the war veterans who fought bravely to save all mankind from such a great evil as fascism.
For this purpose, the houses of 20 war veterans living in Kazan, as well as 9 low-income families who faced temporary difficulties during the period of social isolation were visited.29 packages of necessary food products were delivered directly to the addresses.