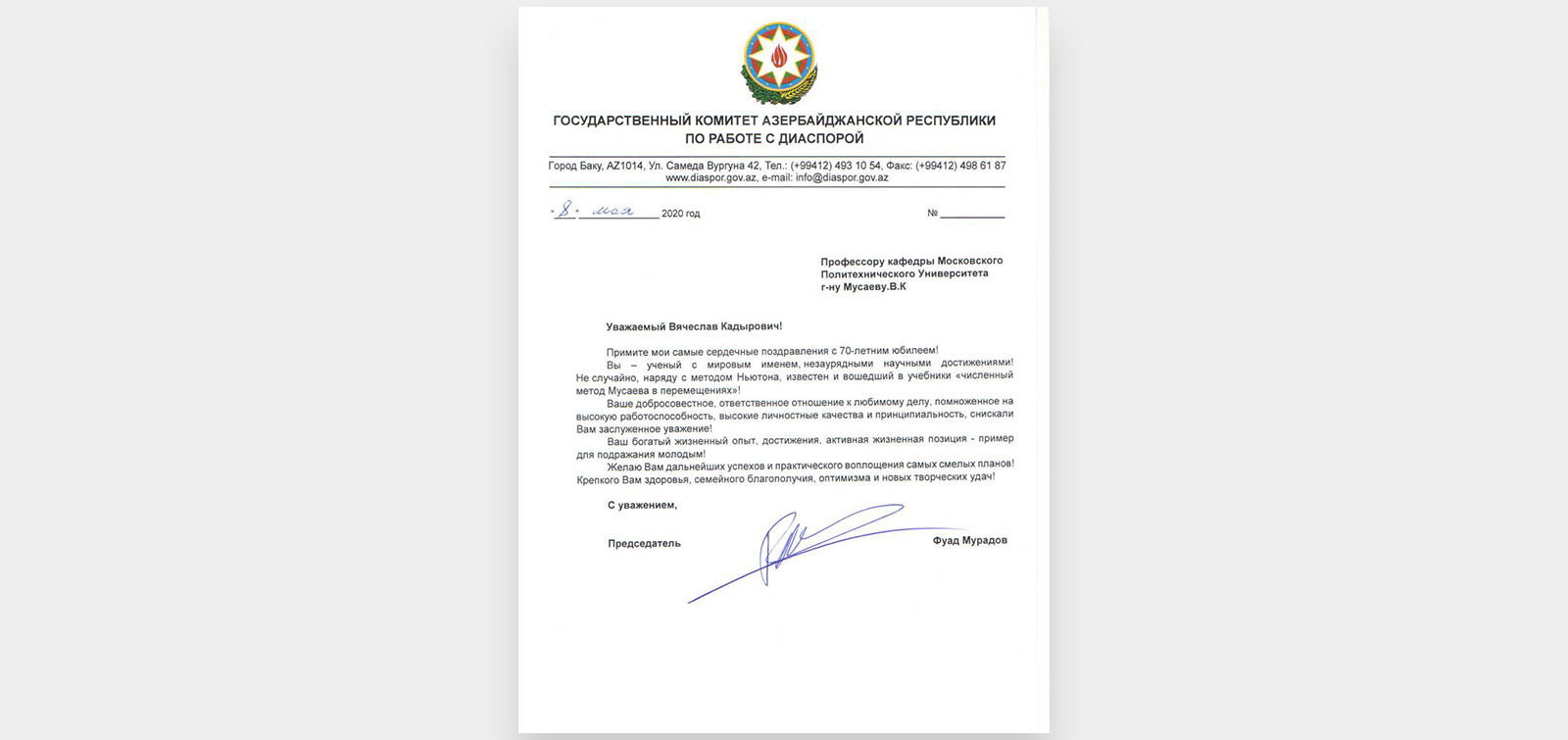 The chairman of the State Committee congratulated the Azerbaijani scientist
Well-known member of the Russian scientific community, professor of Moscow State Polytechnic University, Doctor of Technical Sciences Vyacheslav Musayev Gadirhas turned 70.
Chairman of the State Committee on Work with Diaspora Fuad Muradov congratulated our compatriot on this occasion.
The congratulatory letter to the jubilee notes:
"Dear Vyacheslav Gadirovich!
Please accept my sincere congratulations on your 70th anniversary.
You are a world-famous scientist with important scientific achievements. It is not accidental that in textbooks, along with Newton's method, "Musayev's numerical method in displacement" is also known.
Your honest and responsible attitude to your favorite job, along with your high work ability, your personal qualities and principles have earned you high respect.
Your rich life experience, achievements, active life is an example for young people.
I wish you success in the implementation of your most brave plans, good health, family happiness, optimism and new creative achievements!