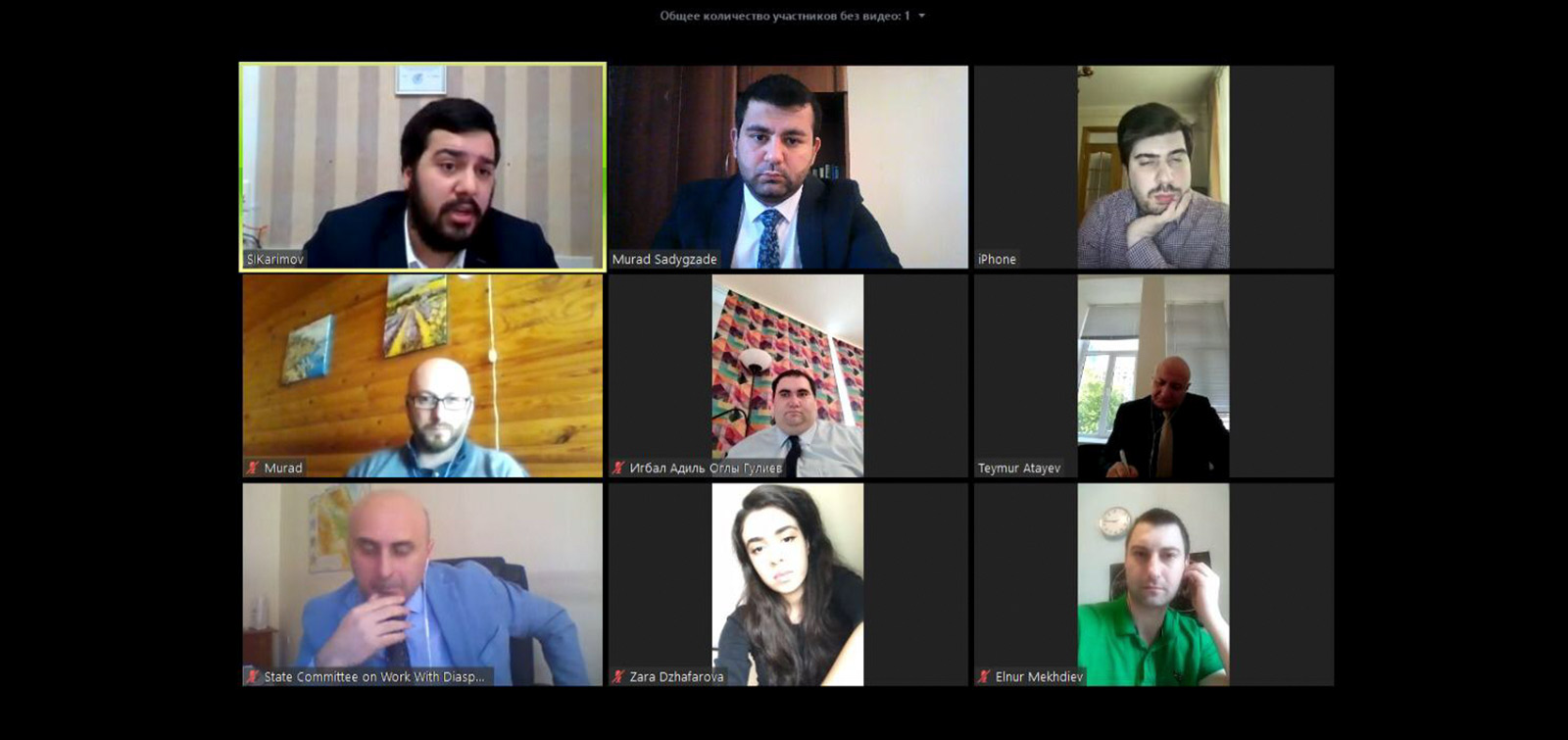 A video discussion was held with our youth in Moscow
At the initiative of the State Committee on Work with Diaspora, a video conferencewith a group of Azerbaijani youth representing science, education and journalismin Moscow was organized.
During the event, our compatriots in Moscow spoke about the need to intensify relations between young people living and working in Russia and the State Committee, close cooperation of Azerbaijanis with the media in the neighboring country, active work with Azerbaijani graduates of the universities.
The participants of the virtual conference were informed that the raised issuesare widely reflected in the "Road Map" prepared by the State Committee.
The participants stressed the importance of summer camps organized by the State Committee and noted that, such projects serve to unite Azerbaijani youth around the world, to coordinate their activities in a systematic way, to expand the diaspora movement.
The young people emphasized that the activity of the State Committee has increased in recent years, shared their future plans and exchanged views on specific projects.Representatives of Azerbaijani youth working in the field of science were offered to prepare a more specific "Road Map" on the issues discussed, to hold scientific conferences between Azerbaijani and Russian youth on historical events.During the event, it was decided to prepare scientific articles on the role of Azerbaijan in achieving victory over fascism in World War II.
At the end, they expressed satisfaction with the initiative of the State Committee on Work with Diaspora to hold video conferences with our compatriots living abroad due to the coronavirus pandemic, and stressed the expediency of such discussions.