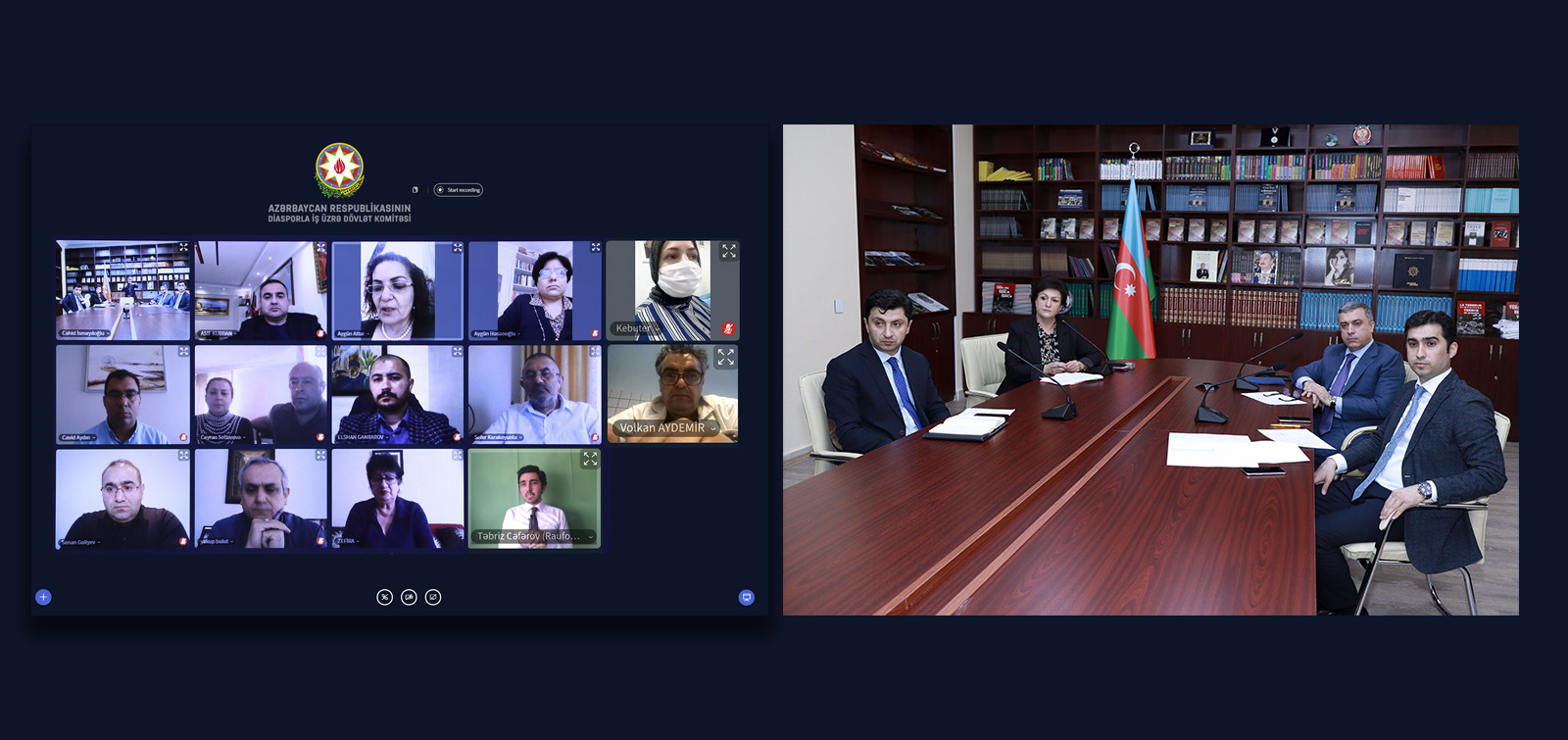 The State Committee held a video conference on the 28th anniversary of the occupation of Shusha
28 years have passed since the occupation of the ancient city Shusha, the cradle of Azerbaijani culture, by Armenian armed forces. In this regard, a video conference was held at the initiative of the State Committee on Work with Diaspora with the participation of heads and representatives of Azerbaijani diaspora organizations operating in Turkey.
Representatives of the State Committee noted that strengthening efforts to deliver the truth about the Armenian-Azerbaijani Nagorno-Karabakh conflict on a global scale is a priority of state policy in the field of work with the diaspora. Among other mechanisms, the diaspora factor is important for achieving a fair solution of the conflict through negotiations within the framework of Azerbaijan's territorial integrity.
The importance of holding the European Karabakh rally in Berlin, Germany on February 22, 2020 at the initiative of diaspora organizations, and sending the adopted statements to influential international organizations, embassies, parliaments and governments of European countries was stressed during the discussion.
During the conference, the work done by diaspora organizations and civic institutions in Turkey to inform the world community about the aggressive policy of Armenia, the genocide committed by Armenians against our people and the awful consequences of their terrorist acts was highlighted.
The conference discussed the activities of our compatriots living abroad to deliver the realities about the Armenian-Azerbaijani Nagorno-Karabakh conflict to the world community, and stressed the importance of taking more important measures in this area.
The participants of the video conference also exchanged views on the solidarity of our compatriots living in Turkey during the coronavirus pandemic and praised this solidarity.
Representatives of diaspora organizations expressed special gratitude to the state and government of Azerbaijan, as well as the State Committee on Work with Diaspora for the attention and care.