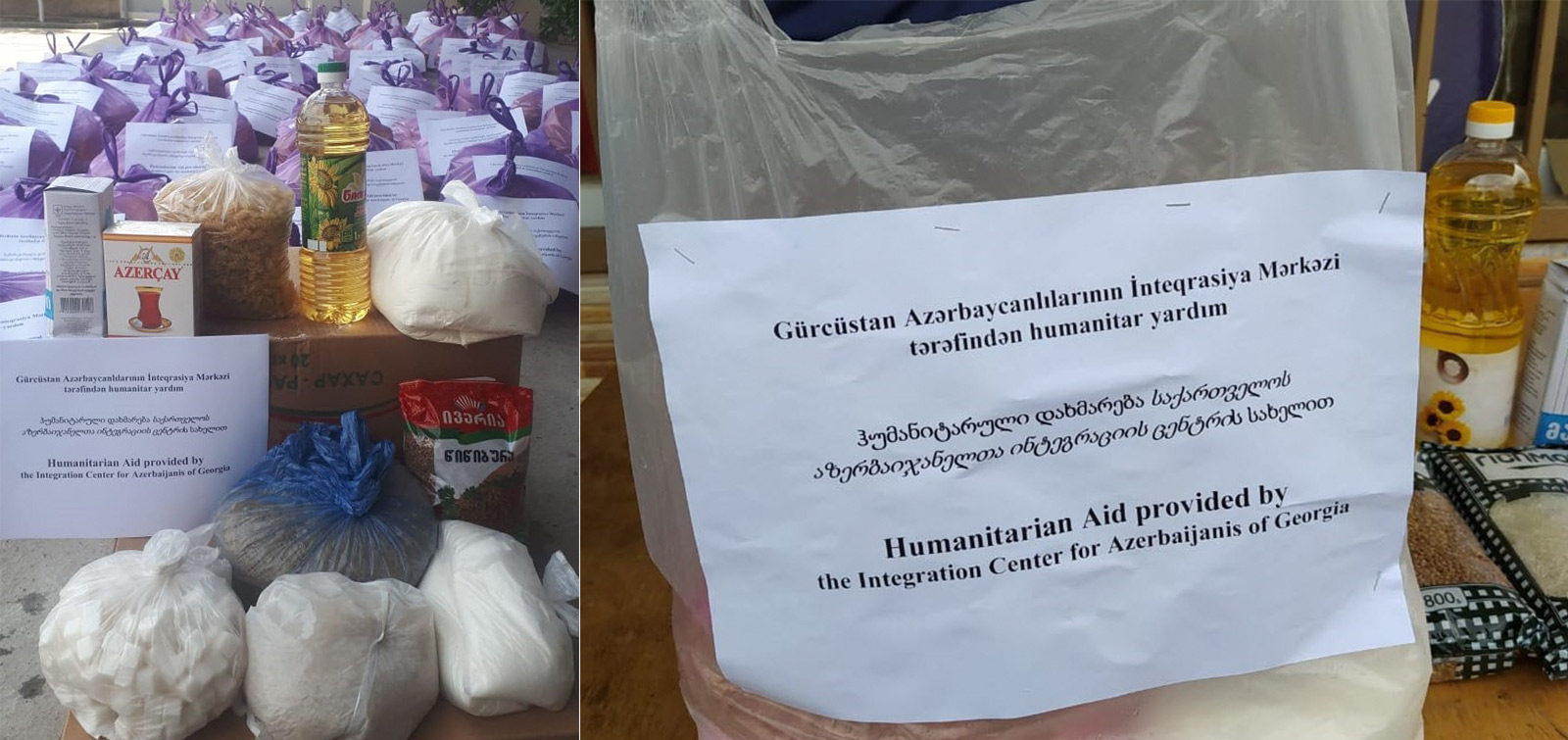 Assistance was provided to low-income families in the Georgian cities- Rustavi, Gardabani and Dmanisi
As part of the COVID-19 pandemic, the support campaign of Azerbaijani community organizations established abroadto help low-income and vulnerable groups, continued in Georgian cities Rustavi, Gardabani and Dmanisi districts where Azerbaijanis live.
As part of the campaign, the Integration Center of Georgian Azerbaijanis (ICGA) provided food assistance to 300 low-income families living in Rustavi, as well as Gardabani and Dmanisi districts of the country, who faced temporary difficulties during the quarantine period.
Rustavi Mayor IrakliTabagua, Gardabani Mayor Ramaz Budagashvili and Dmanisi Mayor Giorgi Tatuashvili signed an act of delivery of food packages to deliver aid to families within the humanitarian action.On May 2, 100 food packages were handed over to each of Rustavi and Gardabani mayor's offices, and on May 6 to Dmanisi mayor's office.
Each food package includes essential products such as flour, rice, pasta, vermicelli, buckwheat, tea, powdered sugar, sugar, sunflower oil, salt.
It should be noted that, Earlier, ICGA provided assistance to Azerbaijani families living in Marneuli (250 families), Bolnisi (150 families), Telavi (100 families), Sagarejo (100 families) and Lagodekhi (100 families) regions of the country.
It also should be noted that, ICGA started operating in the Marneuli region of Georgia on April 3, 2019 with the support of the State Committee on Work with Diaspora.