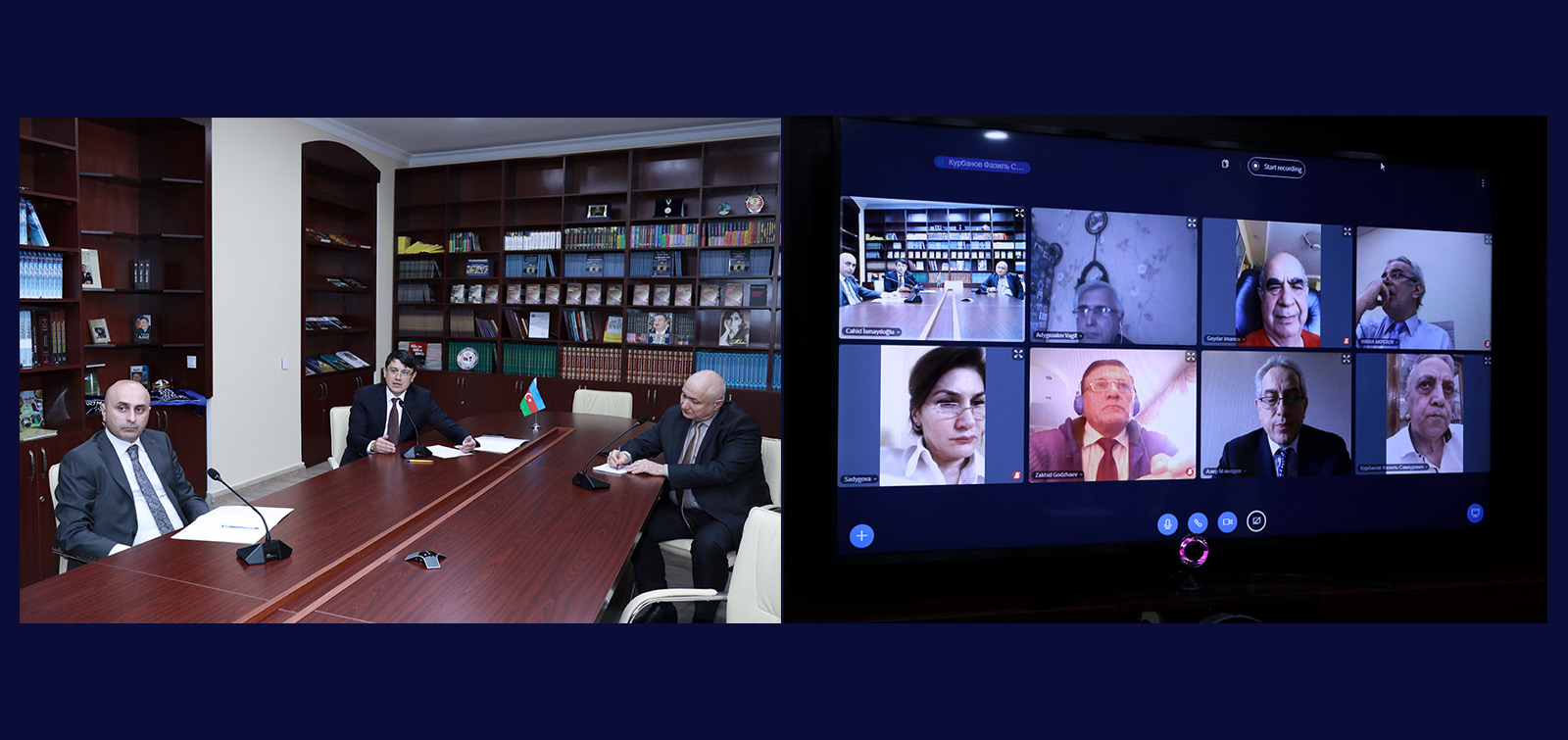 The activities of diaspora organizations in Russia were discussed in a video conference
The State Committee on Work with Diaspora continues video conferences with leaders and members of diaspora organizations operating in different countries. The next video conference was attended by heads and members of Azerbaijani diaspora organizations in Russia.
Chairman of the Azerbaijani Community of Russia Fazil Gurbanov, Chairman of the "AZERROS" Federal National-Cultural Autonomy of Russian Azerbaijanis Mehriban Sadigova, Rector of Southern University (Institute of Management, Business and Law ) Imran Akbarov, President of "Smolny University" Scientific-Educational Consortium Heydar Imanov, member of the Russian Federal Bar Association Azer Mammadov, corresponding member of the department of Agricultural Sciences of the Russian Academy of Sciences Zahid Gojayev, press secretary of the "AZERROS" Federal National-Cultural Autonomy of Russian Azerbaijanis Vagif Adigozalov attended the virtual conference.
Welcoming the conference participants, Chairman of the State Committee on Work with Diaspora Fuad Muradov cared about the lives and needs of our compatriots in Russia during the quarantine period due to the COVID-19 pandemic and answered their questions.
The chairman of the committee noted that, world Azerbaijanis, including our compatriots living in Russia demonstrated solidarity at difficult and complicated processes around the world, and praised the activities of diaspora organizations.
They exchanged views on the activities of the Azerbaijani diaspora during the quarantine and post-pandemic periods, and made proposals.
The participants of the video conference praised the State Committee's quick response to the appeals of our compatriots.
The leaders of diaspora organizations expressed their endless gratitude to the President of the Republic of Azerbaijan Ilham Aliyev for the attention, care and support provided to our compatriots living abroad during this difficult period.