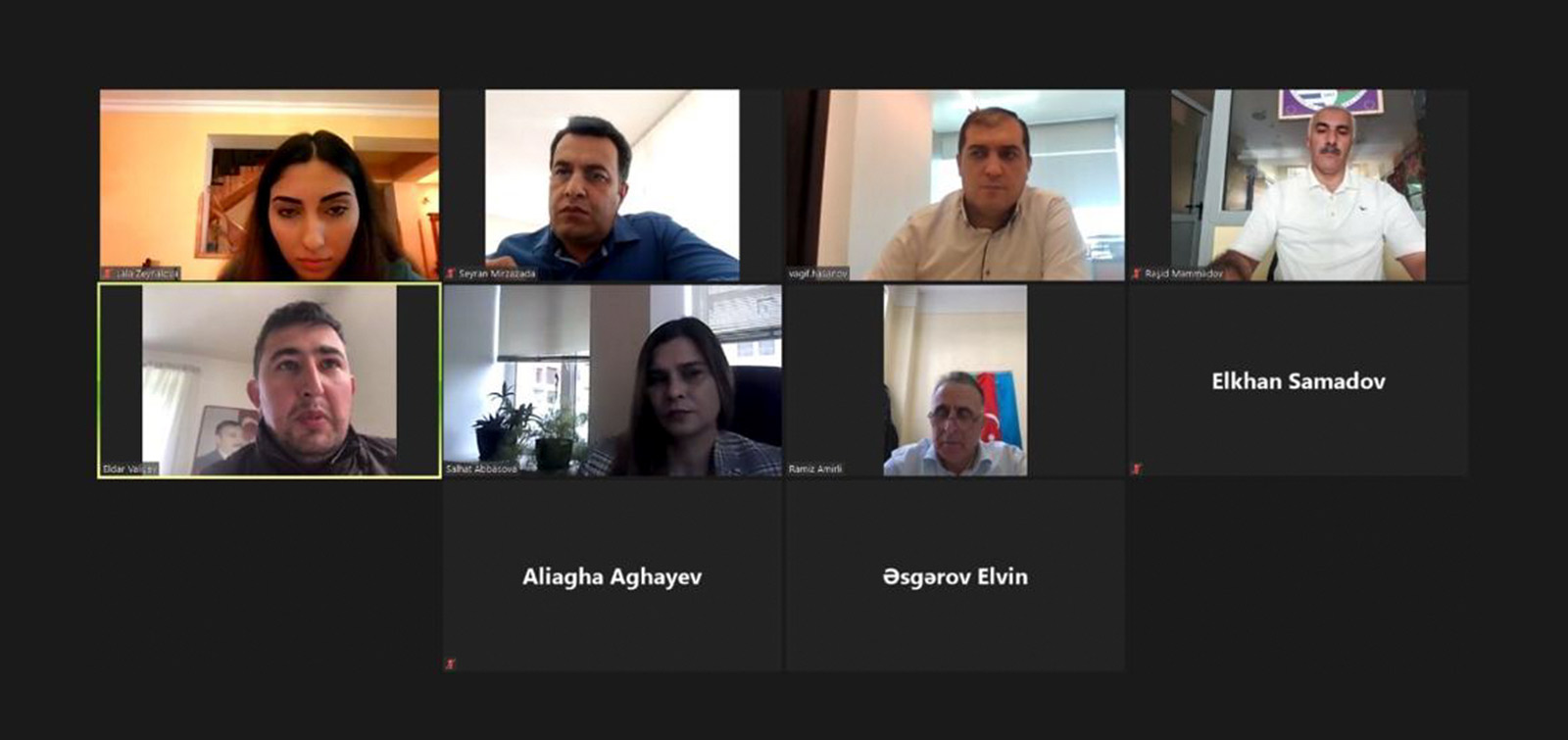 A video discussion was held with the leaders of the diaspora in Eastern Europe
At the initiative of the State Committee on Work with Diaspora, a video conference was organized with the participation of heads of diaspora organizations operating in the Eastern European region.
Virtual conference was attended by Eldar Valiyev, head of the "Azerbaijani Community Society in the Czech Republic", Ramiz Amirli, head of the "Azerbaijani House" in Hungary, chairman of the "Gardashlig" Hungarian-Azerbaijani Joint Society, Aliagha Aghayev, representative of the "Hungarian-Azerbaijani Youth Union" in Szeged, Seyran Mirzazade, head of the Azerbaijan-Montenegro Cultural and Economic Center, Lala Zeynalova, head of the "Azerbaijani House" in Poland, Vagif Hasanov, head of the Romanian Azerbaijanis Union, Rashid Mammadov, head of the "Gala" Greece-Azerbaijan Friendship Society, Salhat Abbasova, Elkhan Samadov and Elvin Asgarov, representatives of the State Committee.
They exchanged views on the impact of the COVID-19 pandemic on our compatriots living in Eastern Europe, the problems they faced and the work done to solve them. It was noted that our diaspora organizations provide assistance to our compatriots facing financial difficulties, and they work in coordination with the State Committee on Work with Diaspora and the Azerbaijani embassies due to the evacuation.
Then, the activities of diaspora organizations in the terms of social isolation and opportunities for mutual cooperation in the post-pandemic period were discussed. Taking into account the specifics of the region covered by the Coordination Councils of Azerbaijan operating in Eastern Europe, proposals were made on the creation of a legal framework for joint action, new approaches to the sustainable promotion of Azerbaijani realities.
It was noted that it is advisable to hold video conferences on a regular basis.