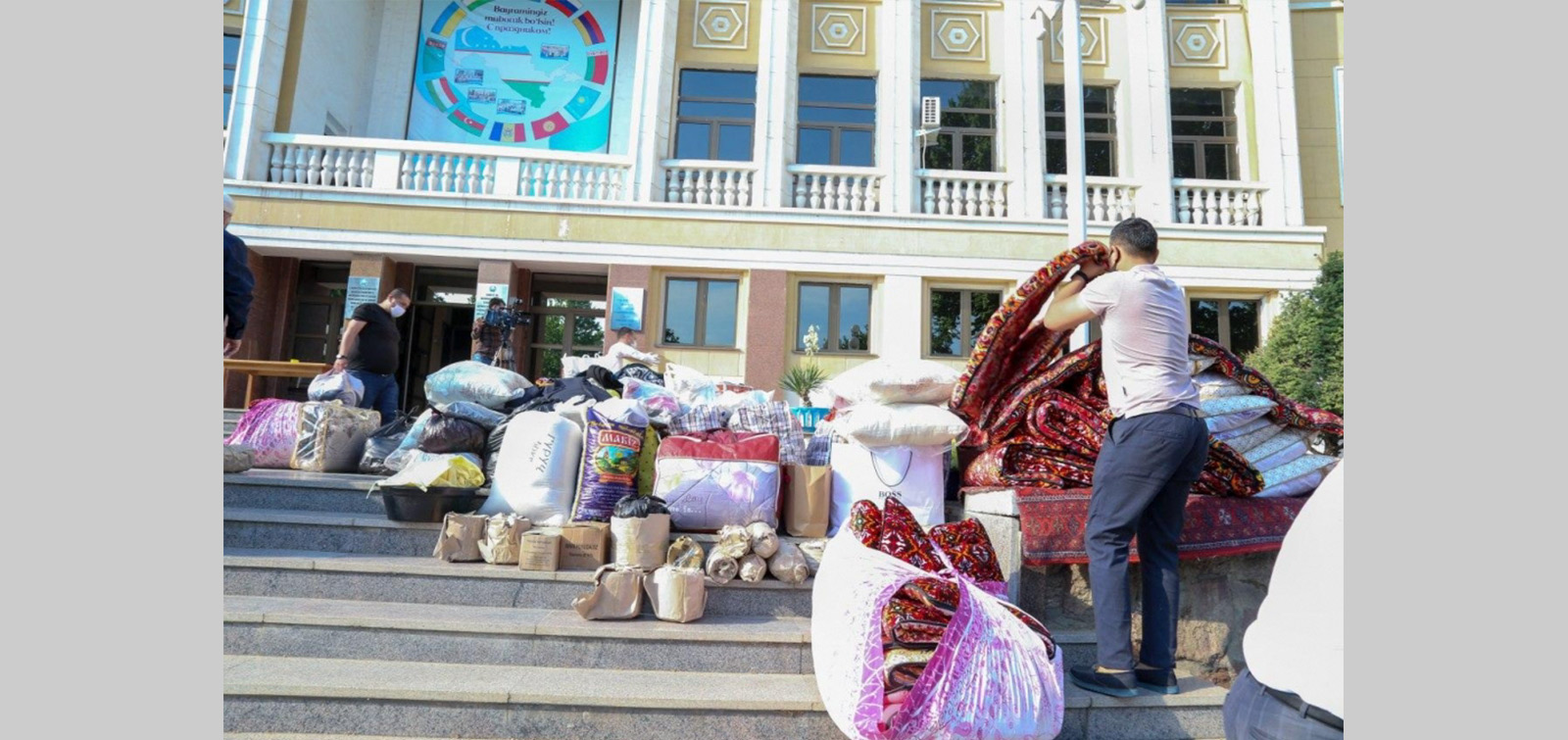 Our compatriots in Tashkent provided assistance to the victims in the Syrdarya region
The Azerbaijani diaspora has also joined the humanitarian aid campaign for the victims of the accident at the Sardoba reservoir in the Syrdarya region of Uzbekistan.
The Republican Azerbaijan National Cultural Center (RANCC) in Tashkent is one of the national cultural centers represented in the Uzbekistan International Relations and Friendship with Foreign Countries Committee, which sent aid to the victims.
Chairman of RANCC Firdovsi Huseynov said: ..... Our compatriots living in Uzbekistan could not remain indifferent to this charity event. At the initiative of our wealthy compatriots, the Azerbaijani diaspora has helped to those affected by the disaster. On behalf of the Azerbaijanis in Tashkent, food, hygiene products and stationery were sent to the disaster zone.
It should be noted that, on May 1, heavy rains and winds destroyed part of the dam on the Sardoba Reservoir, causing big damage to settlements and agricultural lands, and 60 people were hospitalized.