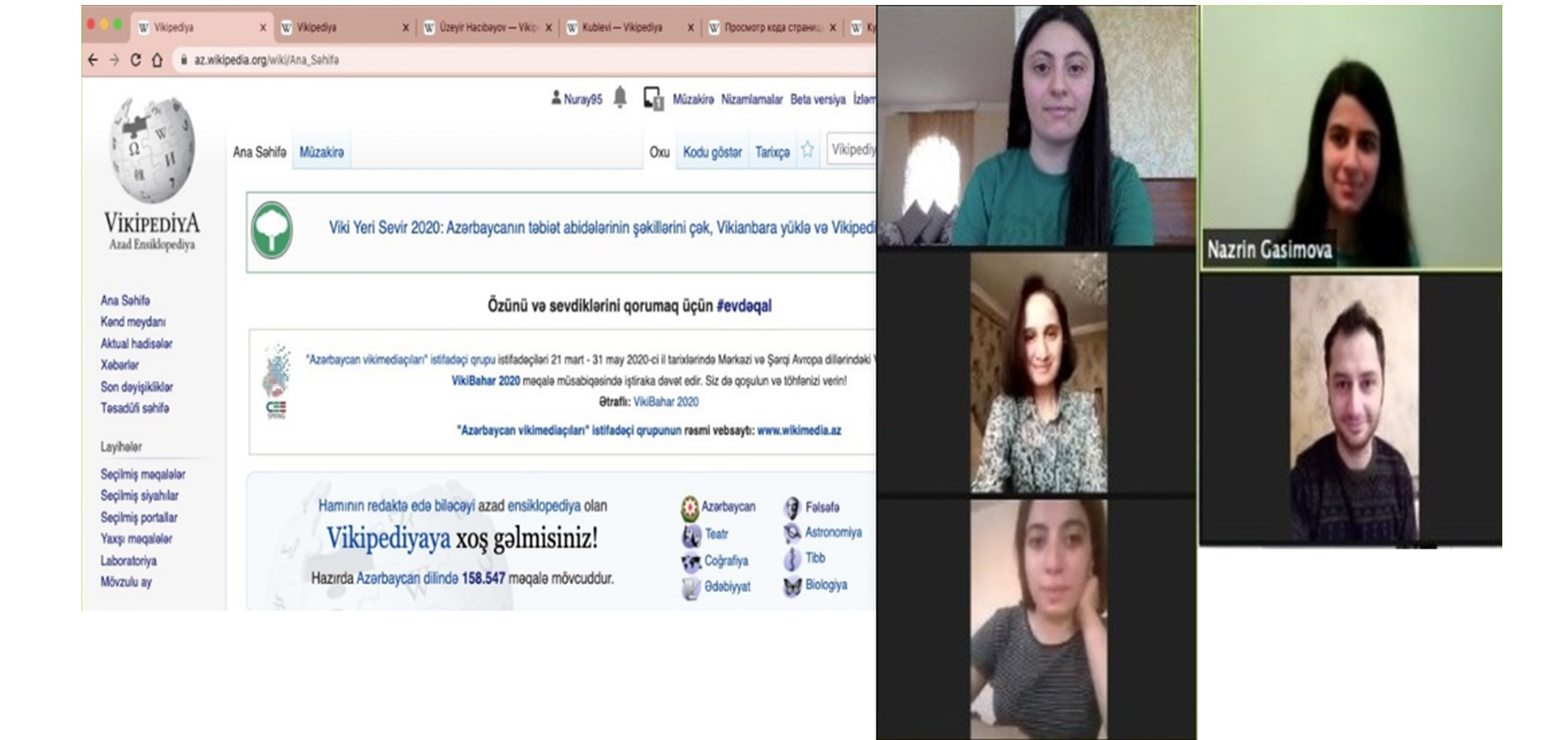 "Wikipedia" trainings of Diaspora volunteers continue online
Due to the COVID-19 pandemic, a number of trainings, conferences and meetings are held in virtual form. Trainings on the "Azerbaijan Diaspora Volunteers" program also continue online. Within the framework of these trainings, Diaspora Volunteers were involved in online "Wikipedia" trainings organized by the Central Scientific Library of ANAS.
7 groups of volunteers have been formed to participate in the online trainings. In total, 28 diaspora volunteers living in the capital and regions participated in the"Wikipedia" trainings.
The participants were informed about the history of Wikipedia, its formation stages, importance and rules of use during the training. The training also included presentations on Wikibooks, Wikinews, Wiktionary, Wikiversity,Wikicitation, Meta-Wiki and other projects included in the Wikimedia Foundation.
Bakhtiyar Rahimov, a representative of the State Committee on Work with Diaspora, coordinator of the "Azerbaijani Diaspora Volunteers" program, said that the online trainings continue and certificates will be presented to volunteers who fully participated in the trainings.