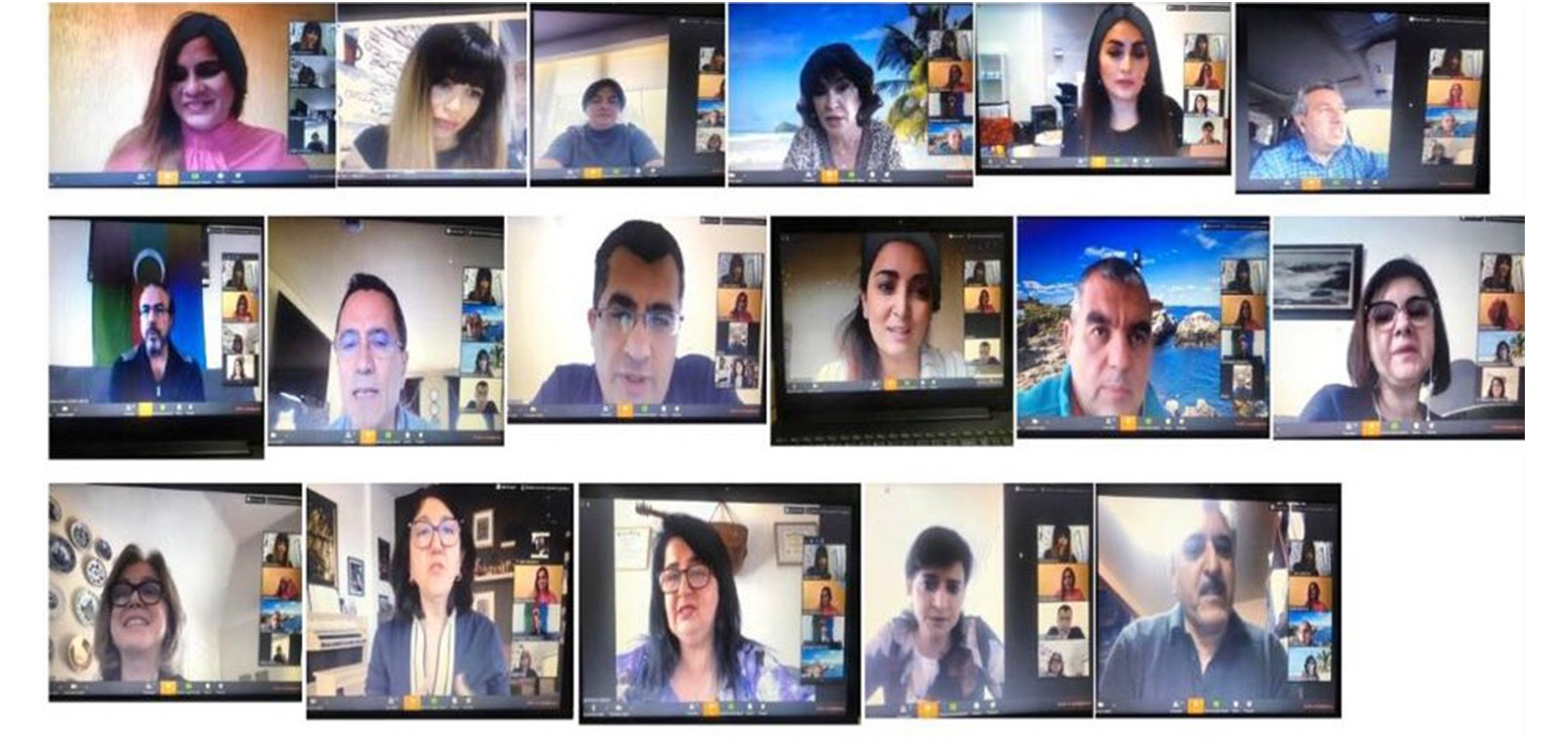 A video conference was held with the heads of diaspora organizations in the United States
On May 4, a video conference was organized with the heads of Azerbaijani diaspora organizations operating in the United States at the initiative of the State Committee on Work with Diaspora.
A video conference was attended Tohfa Eminova, head of the Florida-Azerbaijan Cultural Association, and Parvin Muradova, head on the cultural affairs of the organization, Esmira Bayramova, head of the Florida-Azerbaijan community from Florida, Ahmed Obali, head of the Illinois-Azerbaijan American Community, Mehriban Mammadova, head of the Azerbaijan Center for the Midwestern States, and Farid Mammadov, executive director from Illinois, Hamid Ahmadi, head of the Northern California-Azerbaijan Cultural Center from California, Tarlan Ahmadov, head of the Maine-Azerbaijani Society from Maine, Irada Akhundova, chairwoman of the Houston-Baku Sister Cities Association from Texas, Jamila Javadova, head of the Azerbaijan-American Music Foundation, Minavvar Vahabova, head of the New York Azerbaijani-American Women's Society, Telman Jalilov, head of the Azerbaijan Cultural Center, Nargiz Aliyarova, head of the National Music and Global Culture Center, Alyona Badalova, head of the My Way Child and Youth Development Center, Erjan Yerdalanli , chairman of Azerbaijan-New York Association from New York, Salhat Abbasova, Lala Ismayilova, representatives of the State Committee.
The impact of the COVID-19 pandemic on our compatriots living in the United States, the problems they faced and the work done to solve them were discussed during the discussions. Attention was focused on fact that our compatriots who lost their jobs in social isolation and students in difficult situations were provided with financial assistance, moral and educational support (for example, to register in the electronic system specially created by the relevant state bodies of the Republic of Azerbaijan) to help them effectively use the opportunities of the country where they live and organize evacuation issues.
Then they exchanged views on the activities of organizations in the quarantine and post-pandemic period and perspective measures. Various proposals have been made to celebrate May 28 - Republic Day, one of the most important historical days for our people.
It was noted that it is necessary to hold video conferences on a regular basis.