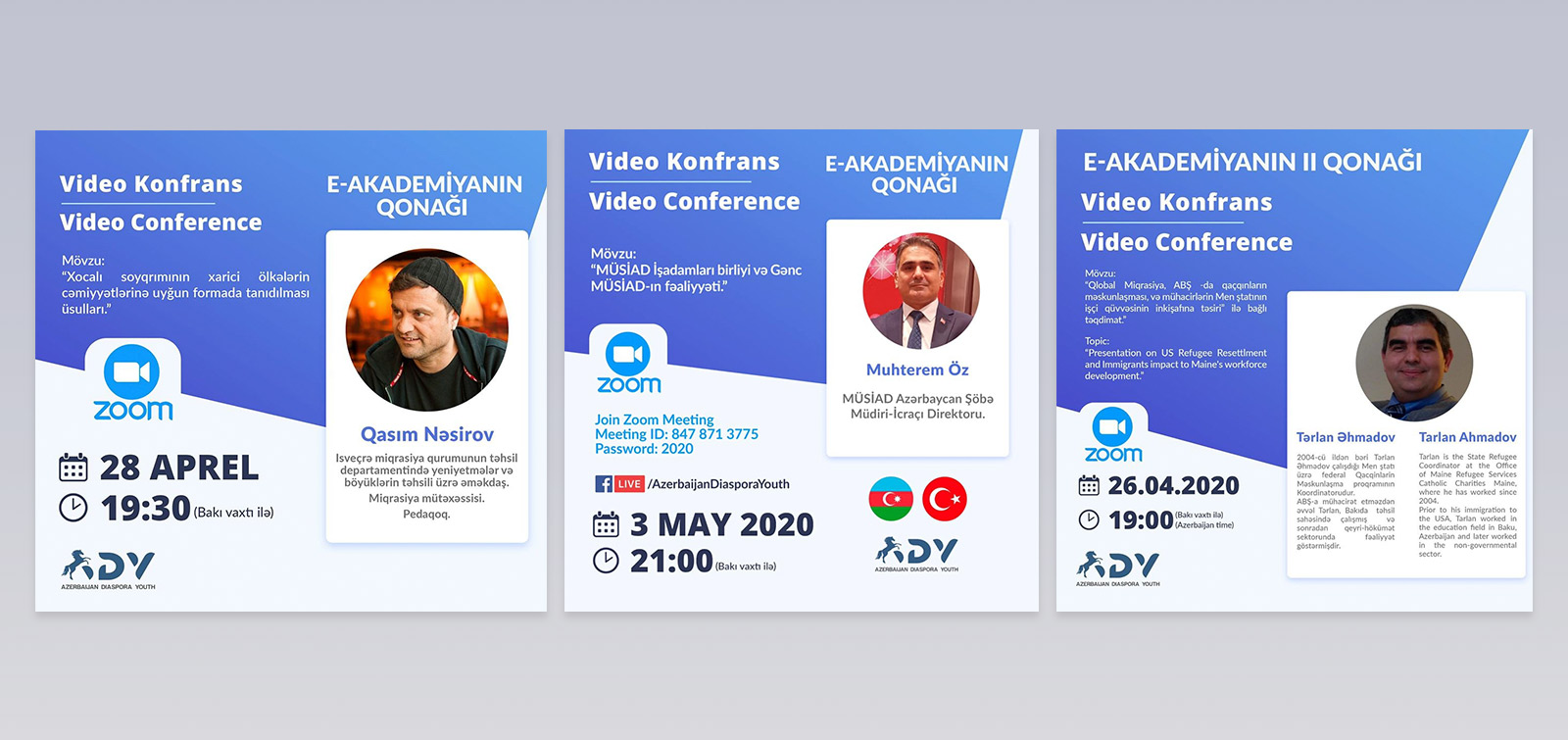 "E-Academy" project of the State Committee's continues successfully
The State Committee on Work with Diaspora continues the "E-Academy" project, which began in April this year. The main goal of the project, which is met with great interest by Azerbaijanis living abroad, is to organize video conferences and relevant discussions with the participation of representatives of the Azerbaijani diaspora and international organizations during the COVID-19 pandemic.
Till now, video discussions have been held with Azerbaijanis living in the United States, Russia, Switzerland, Germany, Ukraine and some other countries, as well as with representatives of international organizations on various topics.
It should be noted that, the project continues successfully and video conferences are broadcast live at https://www.facebook.com/AzerbaijanDiasporaYouth/ address.