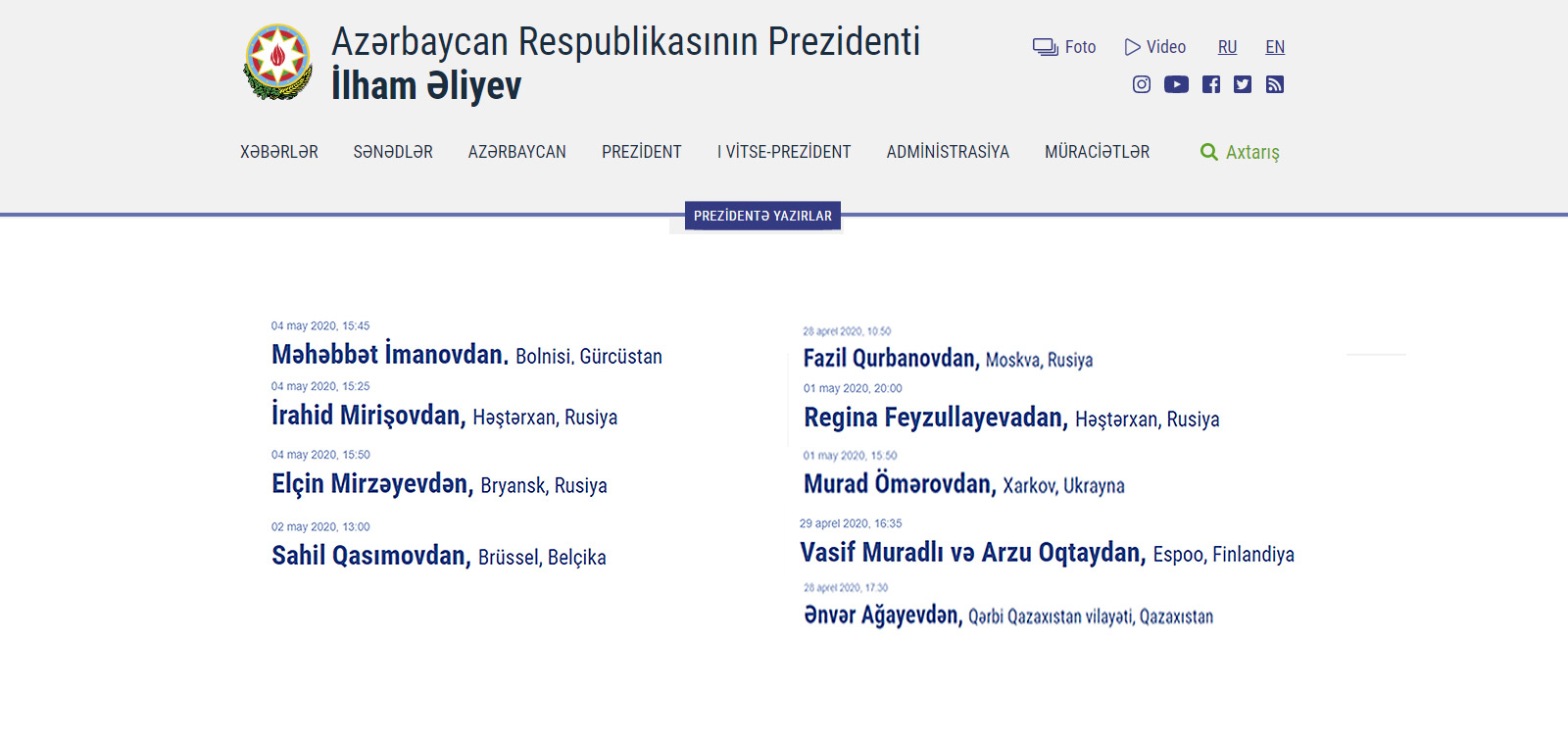 From our compatriots living abroad !!!
The measures and steps taken by the Azerbaijani government in the fight against the global pandemic COVID-19 are met with great sympathy by our compatriots living in our country and abroad. This is confirmed by the letters of thanks addressed to the President of the Republic of Azerbaijan Ilham Aliyev.
Letters of thanks signed by Fazil Gurbanov, Irahid Mirishov, Elchin Mirzayev, Regina Feyzullayeva from Russia, Mahabbat Imanov from Georgia, Sahil Gasimov from Belgium, Vasif Muradli and Arzu Oktay from Finland, Murad Omarov from Ukraine express: Your attention and care for our people, your timely order to take serious action in the fight against the COVID-19 virus, putting their health above all else, prevented the widespread of the virus in our country. For this reason, the number of infections and deaths from the virus in Azerbaijan has been many times lower than in other countries. The Azerbaijani model in the fight against the COVID-19 virus has become an example for other countries.
The letters says: "Your instructions to help our compatriots, low-income families and students facing difficulties in different countries made us- Azerbaijanis living abroad proud. We believe that under the leadership of You and the First Vice-President of our country Mehriban Aliyeva, our people will successfully overcome this problem.