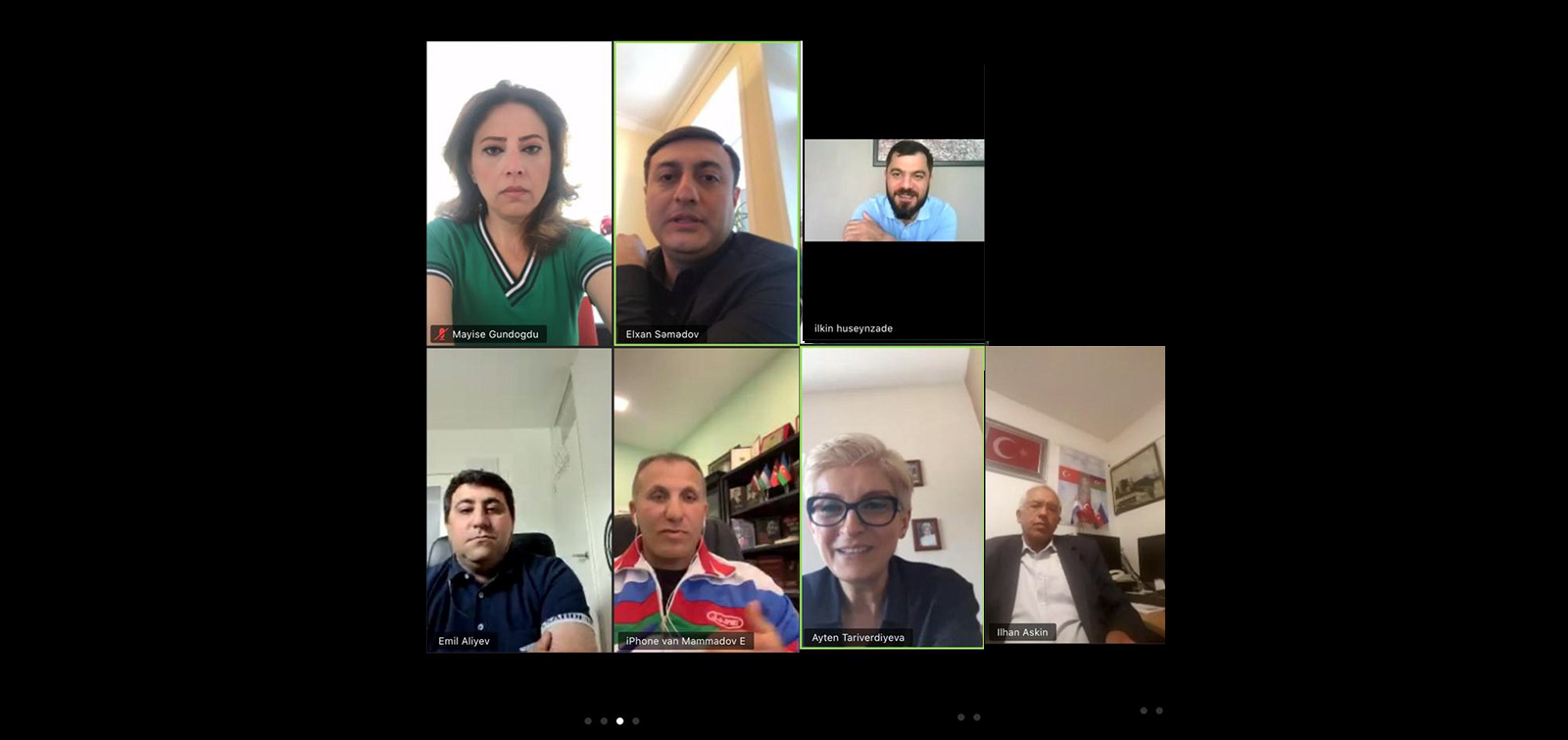 A video conference was held with diaspora leaders in the Netherlands and Belgium
Video conferences of leaders and members of the Azerbaijani diaspora continue at the initiative of the State Committee on Work with Diaspora.
The next such conference was held with the heads of diaspora organizations operating in the Netherlands and Belgium.
The virtual conference was attended by coordinators of the Coordination Council of Netherlands- Belgium Azerbaijanis- head of the "Ana Vatan" Union of Azerbaijani Women in Europe Mayisa Agamirzayeva, and head of Euro.Az.Nl company Emil Aliyev, head of the Dutch-Azerbaijani Turkish Cultural Association Ilhan Ashkin, head of the Benelux Azerbaijanis Congress Elsevar Mammadov, head of the Belgium Azerbaijanis Cultural Center Ilkin Huseynzade and representatives of the State Committee.
During the discussions, information was provided about the problems faced by our compatriots due to the COVID-19 pandemic and the work done to solve them. Diaspora leaders praised the work of the State Committee in the current situation. They thanked the Azerbaijani government and the State Committee for their attention and care for our compatriots in need, as well as for the financial support provided to three students currently living in the Kingdom of Belgium.
Later, participants was informed that, the Khojaly genocide monument erected in the "Nieuw Eikeyduynen" Cemetery in the Hague was relocated at the initiative of the head of the Dutch-Azerbaijani Turkish Cultural Association Ilhan Ashkin. Attention was focused on the fact that the monument was moved to a large area at the entrance to the cemetery - in front of the ceremony hall, and extensive landscaping work is planned in the area.
The meeting focused on the continuation of the aid campaign during the period of social isolation to provide assistance to low-income families, the elderly and the disabled with the support of our compatriots living abroad, the importance of the joint fight against the threat of coronavirus, regardless of language, religion or nationality, at a difficult time for the whole world.
Then, they exchanged views on activities and measures during the post-pandemic period, and noted the importance of holding video conferences on a regular basis.