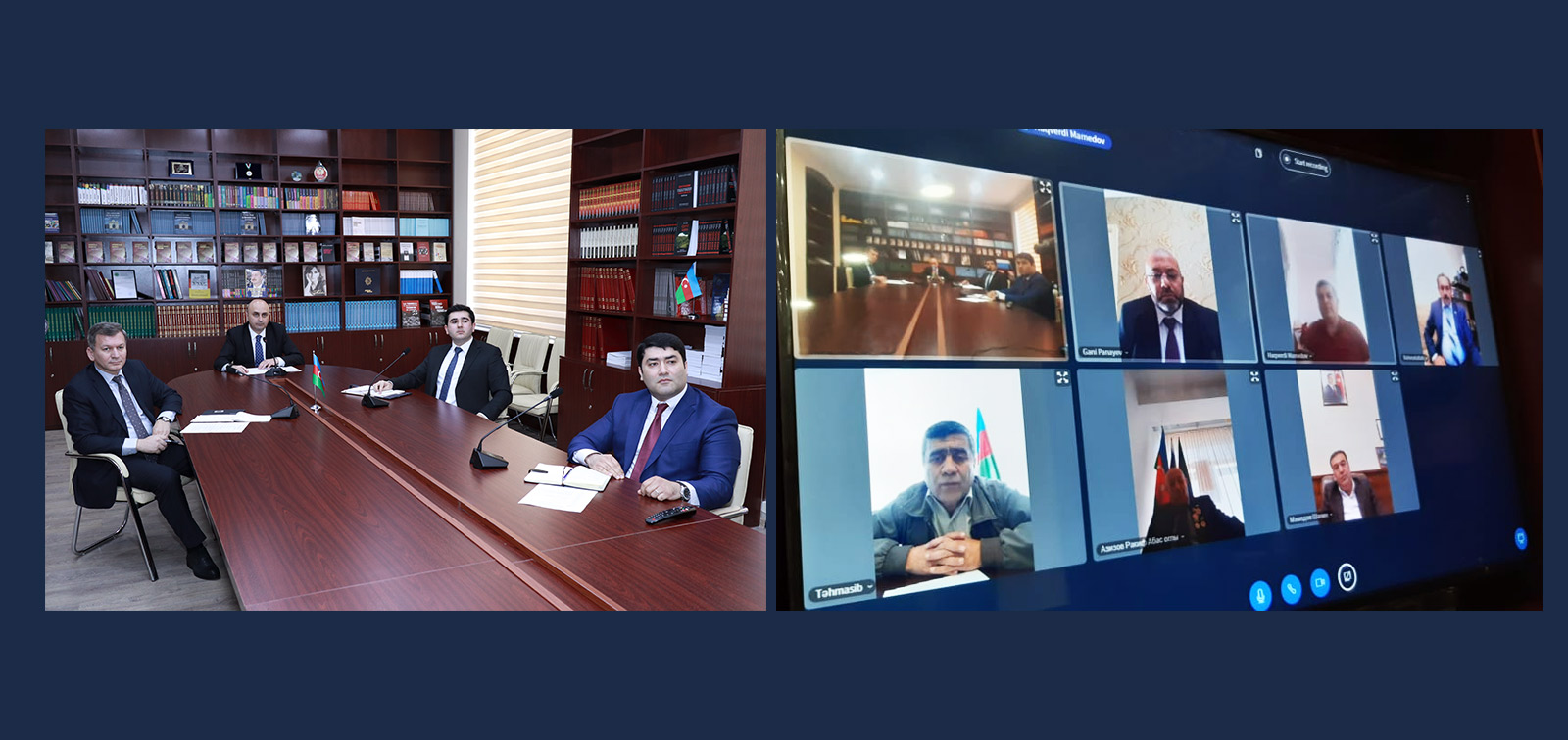 A video conference was held with diaspora leaders in the North Caucasus
The State Committee on Work with Diaspora has organized a video conference with the leaders and representatives of the Azerbaijani diaspora in the North Caucasus region of Russia.
Chairman of the National-Cultural Autonomy of Makhachkala Azerbaijanis Rakif Azizov, Chairman of the Regional National Autonomy of Ingushetia Rahmatulla Babayev, Honorary President of the "AzerbaijaniCongress" of the Republic of North Ossetia-Alanya, Assistant to the Commissioner for Human Rights in the Republic of North Ossetia-Alanya Shahin Mammadov, Chairman ofthe Pyatigorsk regional branch of "Araz" Azerbaijan National-Cultural Autonomy Tahmasib Novruzov, chairman of the Karachay-Cherkess regional public organization Hagverdi Mammadov, chairmen of the "Azeri" National-Cultural Center for Nalchik and Kabardino-Balkaria Akif Mammadov and Ali Dadashov, member of the "Heritage" public organization, general administrator of the Azerbaijan Drama Theater in Dagestan Gani Panayev, as well as representatives of the State Committee attended the virtual event.
The conference discussed in detail the lives and needs of our compatriots living in this region of Russia during the quarantine period in the framework of fight against the global pandemic COVID-19.They spoke about the charitable activities carried out to provide assistance to low-income and large families, and said that humanitarian actions continue today.
There was a wide exchange of views on the activities of diaspora organizations in the quarantine and post-pandemic periods, and suggestions were made.