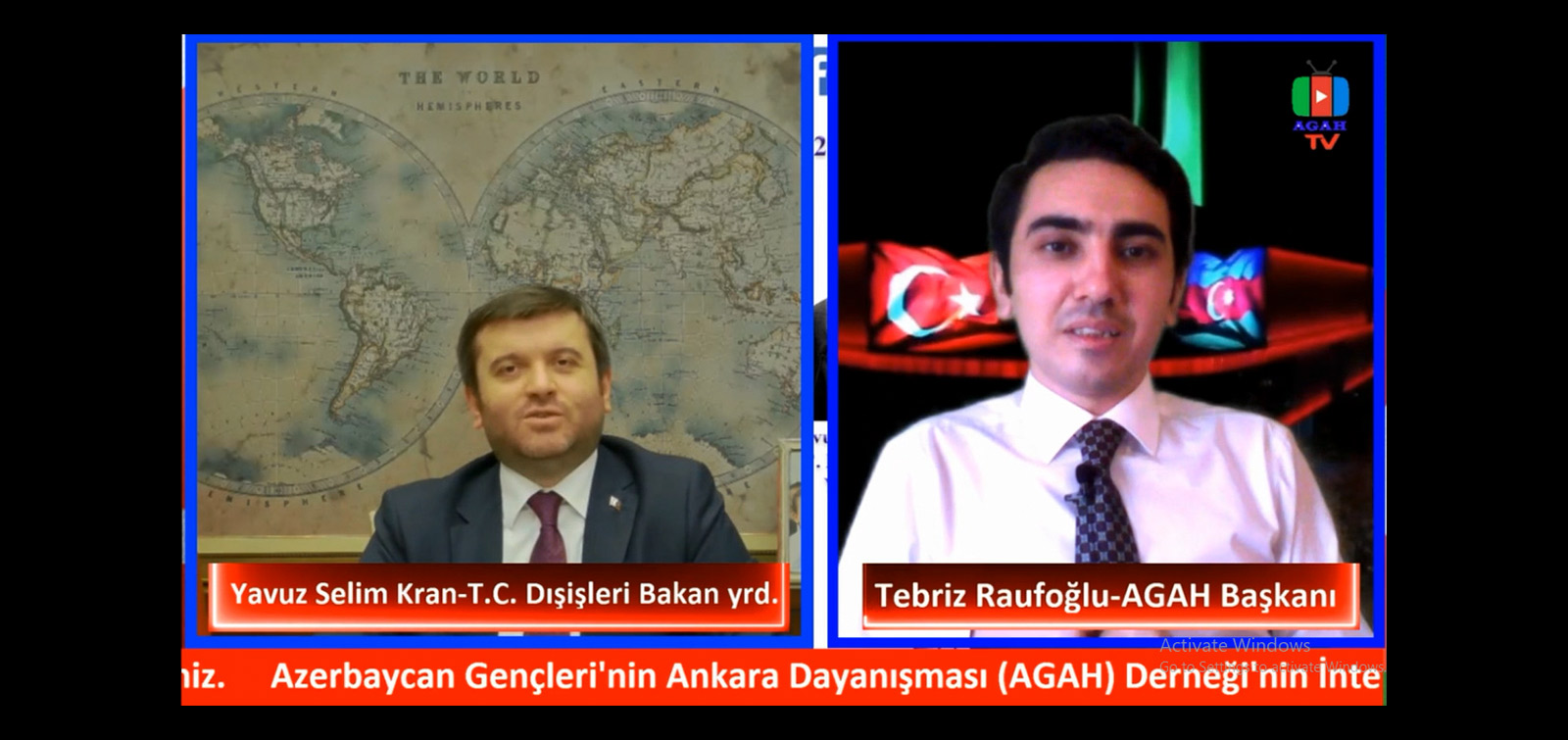 Deputy Foreign Minister of Turkey joined the program of AGAH TV
Deputy Foreign Minister of the Republic of Turkey Yavuz Selim Kran was a guest of "Hello, Azerbaijan" program of AGAH TV, an Internet television of the Ankara Solidarity of Azerbaijani Youth public union.
The program that began with the commemoration of the victims of the terror attack on April 30, 2009 – 11 years ago at the Azerbaijan State Oil Academy (now the Azerbaijan State University of Oil and Industry) discussed Turkey-Azerbaijan cooperation in the fight against the COVID-19 pandemic, recent developments in the settlement of the Nagorno-Karabakh conflict and the role of youth organizations in the development of relations between the two countries.
Deputy Minister Yavuz Selim Kran stressed that his country supports brotherly Azerbaijan in all political, economic and humanitarian issues, including the Nagorno-Karabakh conflict: "Azerbaijanis living and studying in Turkey should know that they live in a country where there is a foreign minister who got "Dostlug" Order from Azerbaijan. So let them be sure that we will be with them in all circumstances and conditions".
The program, hosted by Chairman of AGAH Tabriz Raufoglu, stressed that the unity and solidarity of the two brotherly countries will last forever.
The program "Hello, Azerbaijan" was broadcast live on Facebook and Twitter.