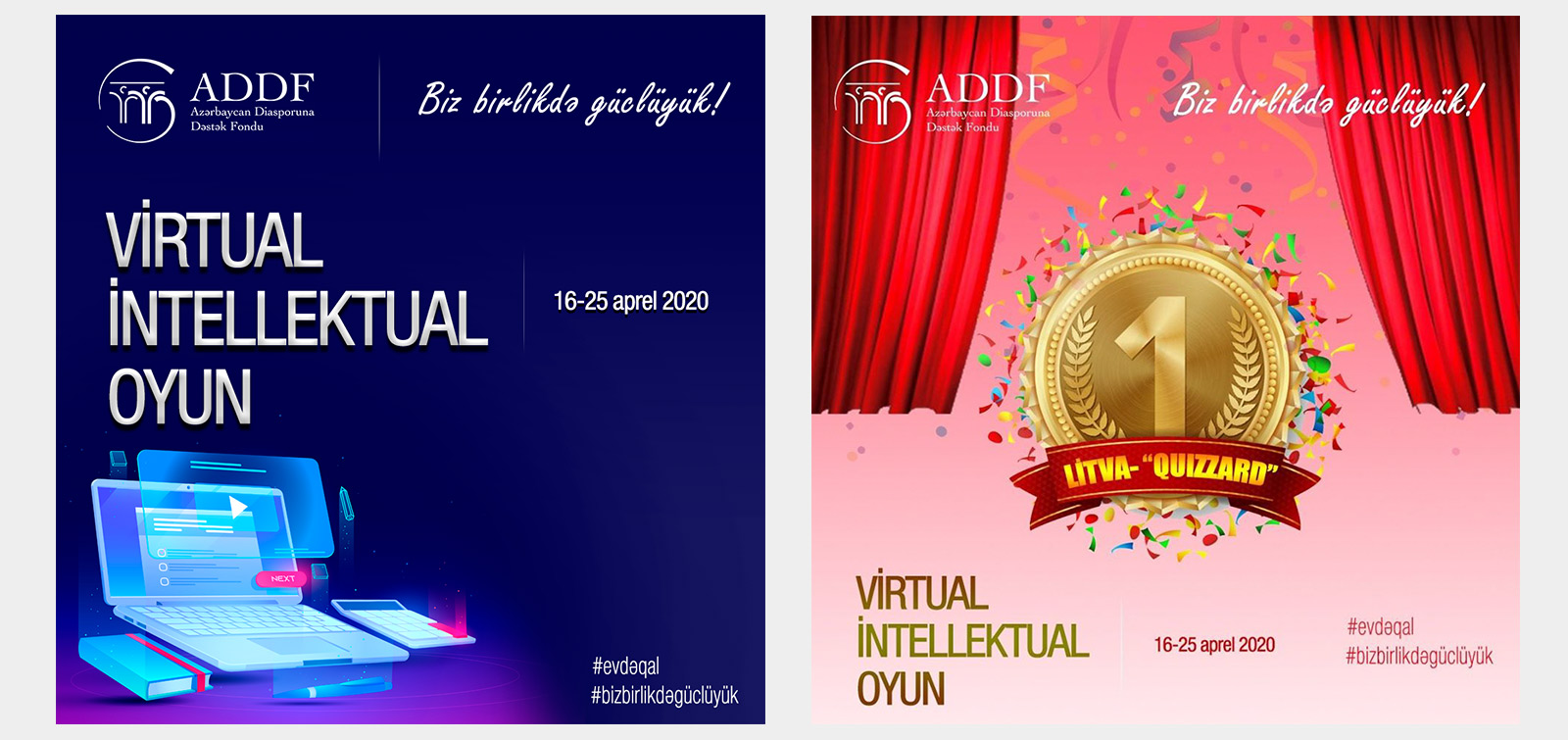 An intellectual game was organized among the representatives of the diaspora
A virtual intellectual game project "We are strong together" was organized by the Fund for Support to Azerbaijani from April 16 to 25.
The main goal of the project is to help Azerbaijanis living abroad for organizing their leisure time effectively during the days of quarantine related with the global pandemic COVID-19 and to contribute to the intellectual development of young diaspora representatives.
The questions were broadcast in video format for 10 days on the Foundation's Facebook social network account, with 3 questions per day. Well-known figures of the Azerbaijani diaspora - People's artist of Azerbaijan Jahangir Novruzov from Turkey, director of the Moscow Academic Theater of Satire Mammadali Aghayev from Russia, Azerbaijani scientist Bakhtiyar Sirajov from the International Atomic Energy Agency in Austria, heads of diaspora organizations from France, Finland, Estonia, Georgia, Ukraine, Switzerland and Italy and their representatives announced the questions and called on Azerbaijanis around the world to stay home and unite in difficult times.
The game was attended by 14 teams consisting of Azerbaijanis living in Russia, Austria, Lithuania, Turkey, Canada, Spain, Jordan, France, Hungary, South Korea, Poland and Italy. From the first round, there was an intensive struggle between the teams of "Quizzard" from Lithuania, "Chicos Intellectuales de Barcelona" from Spain and "Paprika" from Hungary. The results were calculated based on the correct answers sent by the teams during the allotted time. In the end, Quizzard team from Lithuania took the first place by answering 26 out of 30 questions and won a prize of 1000 AZN.