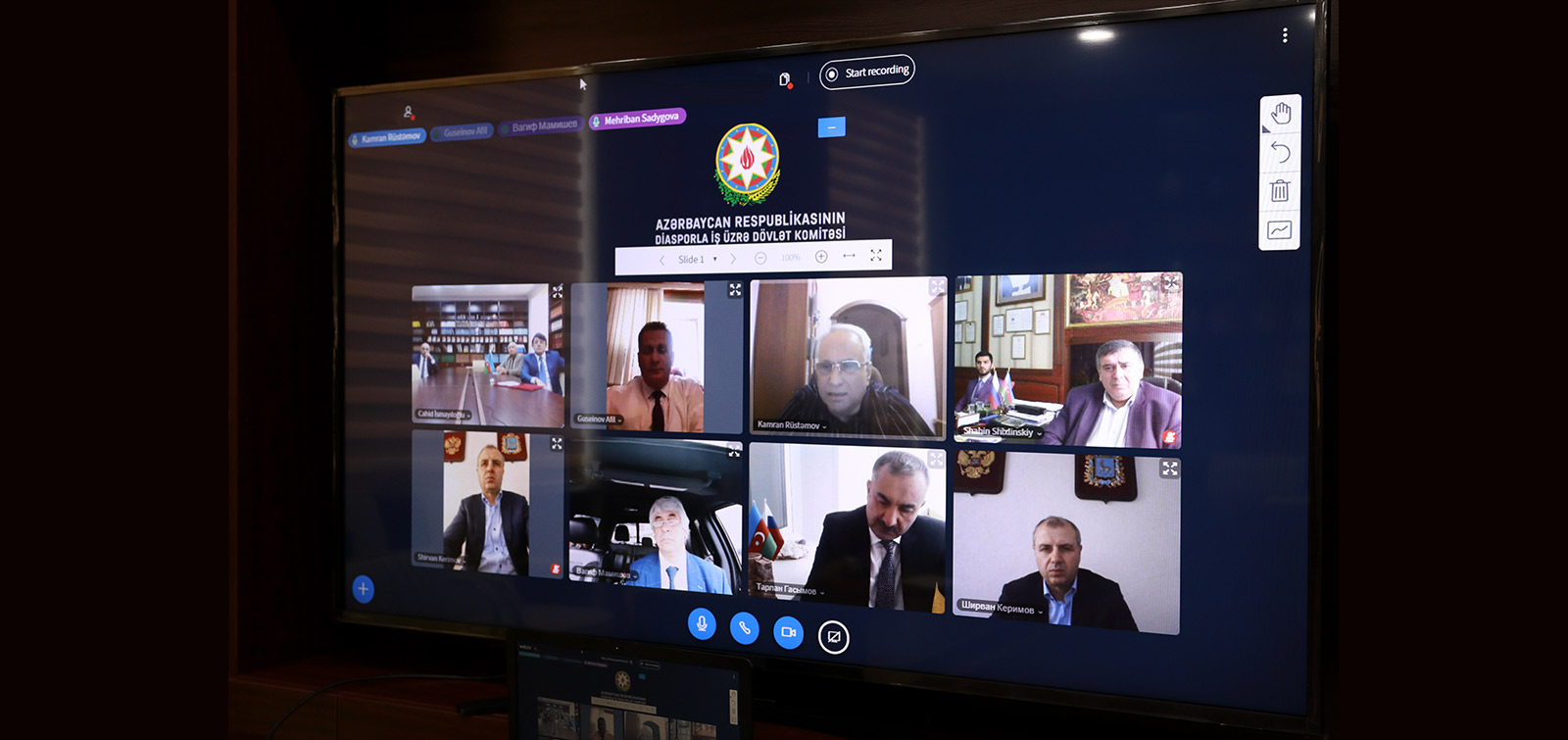 A video conference was held with the heads of diaspora organizations in Russia
The State Committee on Work with Diaspora has organized a video conference with the leaders of the Azerbaijani diaspora in Russia.
Adviser of the head of the Azerbaijani community in Russia Kamran Rustamov, chairman of the National-Cultural Autonomy of Azerbaijanis in St. Petersburg Vagif Mamishov, chairman of the "Azerbaijan-Ural " public organization Shahin Shikhlinsky, chairman of the "Azerbaijan" National-Cultural Center Afil Huseynov, chairman of Arkhangelsk regional organization "Azerbaijani Diaspora" Tarlan Gasimov, Chairman of the "League of Azerbaijanis of Samara Region" Shirvan Karimov and leaders of the State Committee attended the event.
The virtual conference discussed the situation and needs of our compatriots during the quarantine period due to the COVID-19 pandemic, and praised the activities of Azerbaijani diaspora organizations in Russia during the fight against the global pandemic COVID-19.
The heads of diaspora organizations expressed their gratitude to the Azerbaijani state and leadership for the attention, care and support to our compatriots living abroad during this difficult period.
During the video conference, the sides exchanged views on the activities of diaspora organizations in Russia during the quarantine and post-pandemic period due to COVID-19, and made proposals. It was noted that in the current situation caused by the COVID-19 pandemic, it is important for diaspora organizations to show stronger solidarity and unity.
In the end, it was decided to hold such conferences regularly.