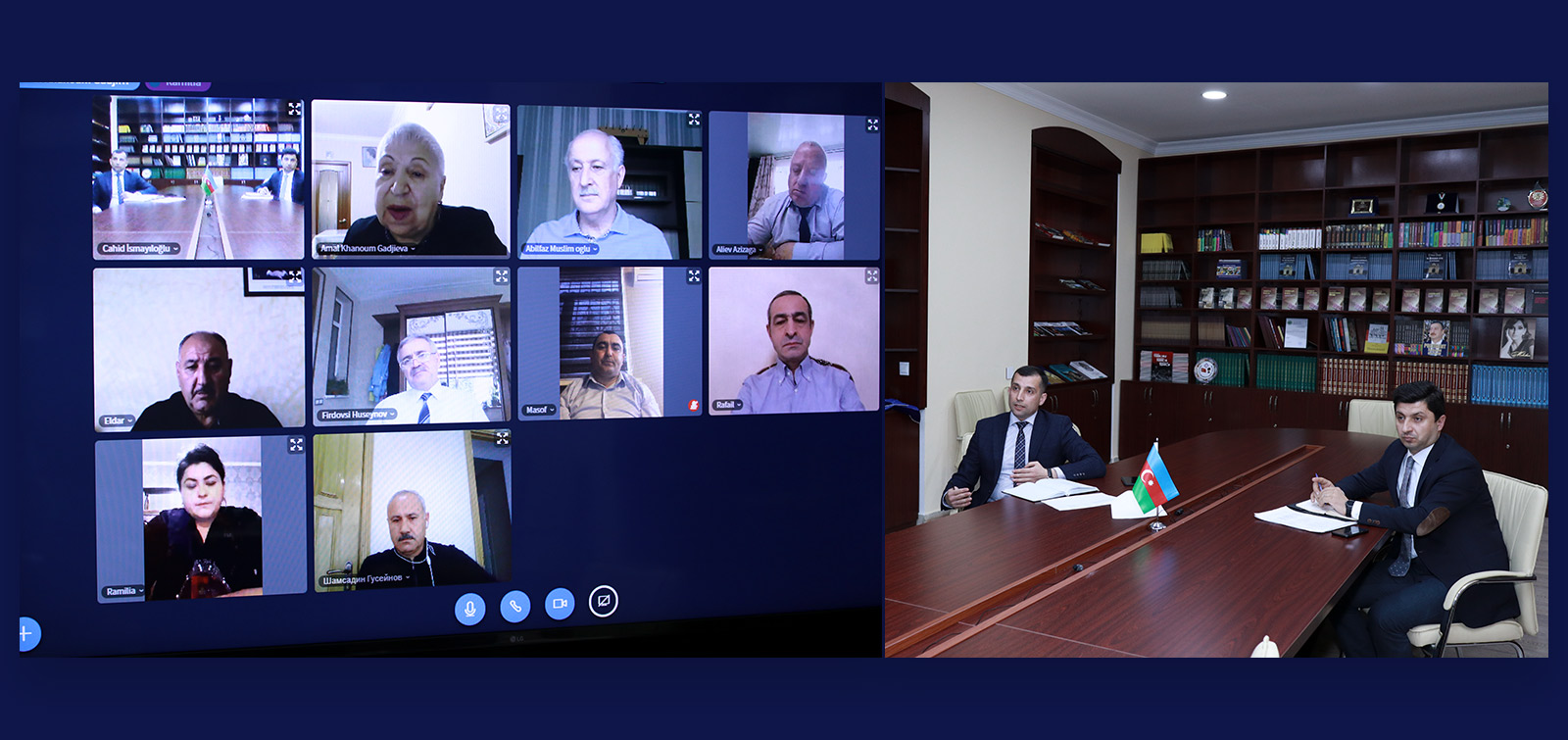 A video conference was held with our compatriots in Central Asia
The State Committee on Work with Diaspora (SCWD) organized a next video conference with leaders and representatives of ethno-cultural associations, cultural centers and other civil society representing the Azerbaijani community in Central Asia.
The virtual event was attended by the head of the department of the SCWD Anar Rasulov and senior consultant Kanan Mammadov, heads of diaspora organizations living in Kazakhstan, Kyrgyzstan, Uzbekistan and Tajikistan.
Welcoming the participants Anar Rasulov noted that due to the problems caused by the COVID-19 pandemic, a 24-hour hotline was established at the State Committee to support our compatriots living abroad. Thousands of appeals were immediately considered and appropriate steps were taken, appeals that are out of our responsibility were directed to the relevant government agencies of our country.
The leaders and representatives of the diaspora spoke in detail about the current situation in Kazakhstan, Uzbekistan, Kyrgyzstan and Tajikistan, as well as the work done to prevent the problems faced by our compatriots.
It was noted that, diaspora organizations have established operational headquarters, provided material and food assistance to local residents, low-income compatriots, as well as our citizens who are temporarily visiting and unable to return to Azerbaijan in time, charity events were organized in the Kazakhstan cities and regions Nur-Sultan, Kostanay, Shymkent, Oskemen, Almaty, Karaganda, Atyrau, Aktau, Turkestan, Western Kazakhstan, and Uzbekistan cities Tashkent, Samarkand and Angren.
It was noted that medicines, masks and other necessary disinfectants were distributed to our elderly compatriots and patients in Bishkek, and despite the fact that no coronavirus infection was registered in Tajikistan, the government took preventive measures.
It was noted that Azerbaijani businessmen and Azerbaijani companies operating in Kazakhstan and Uzbekistan are also particularly active in charity events.