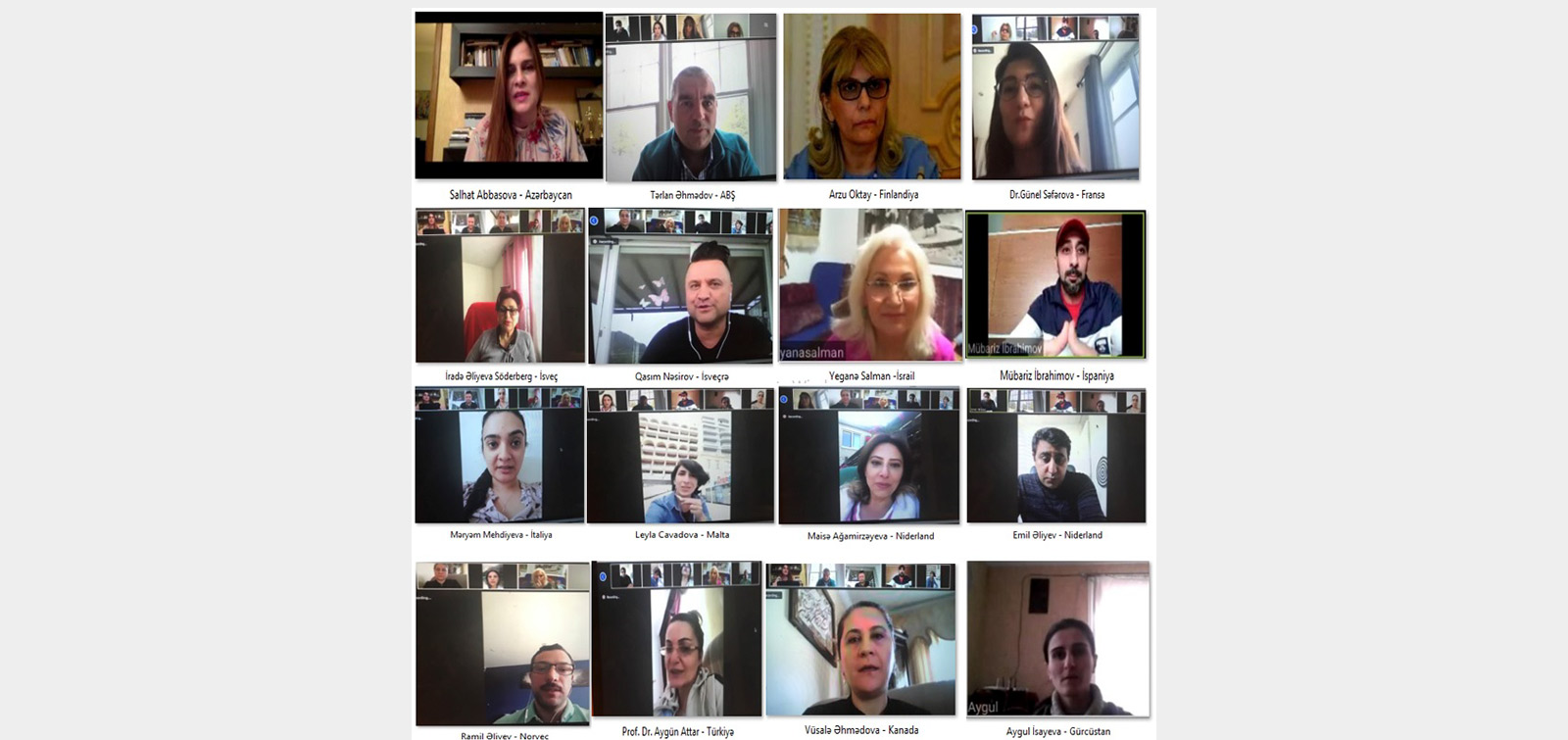 A video conference was held with representatives of the diaspora in Europe, America and Israel
A video conference was organized with the participation of a number of representatives of the Azerbaijani diaspora operating in different countries on April 25, 2020.
Participants of the video conference held with the participation of the head of the department of the State Committee on Work with Diaspora Salhat Abbasova shared information about the situation of our compatriots in different countries caused by the COVID-19 pandemic and spoke about the work done in this direction.
The main theme of discussion was the legal regulation aimed at solving the social problems of our compatriots living abroad, the psychological and enlightening support to our compatriots by diaspora organizations and activists in the current situation.
Diaspora activists living abroad praised the attention paid by the Azerbaijani state to our compatriots in the current situation, especially the care shown to our compatriots living abroad. As well as, it was noted that financial needs of some compatriots, following the challenge" stay at home", have increased due to the quarantine situation.
During the video conference, representatives of the diaspora also shared information on opportunities by local government agencies to support the activities of Azerbaijani language schools abroad, and stressed the possibility of using such opportunities to help preserve the national and cultural values of the Azerbaijani people. The experience of Canada, Sweden, Switzerland and Finland in the activities of Azerbaijani schools abroad was delivered to the attention of diaspora leaders from other countries.
The participants of the video conference stressed the importance of such meetings and decided to continue discussions in the future.