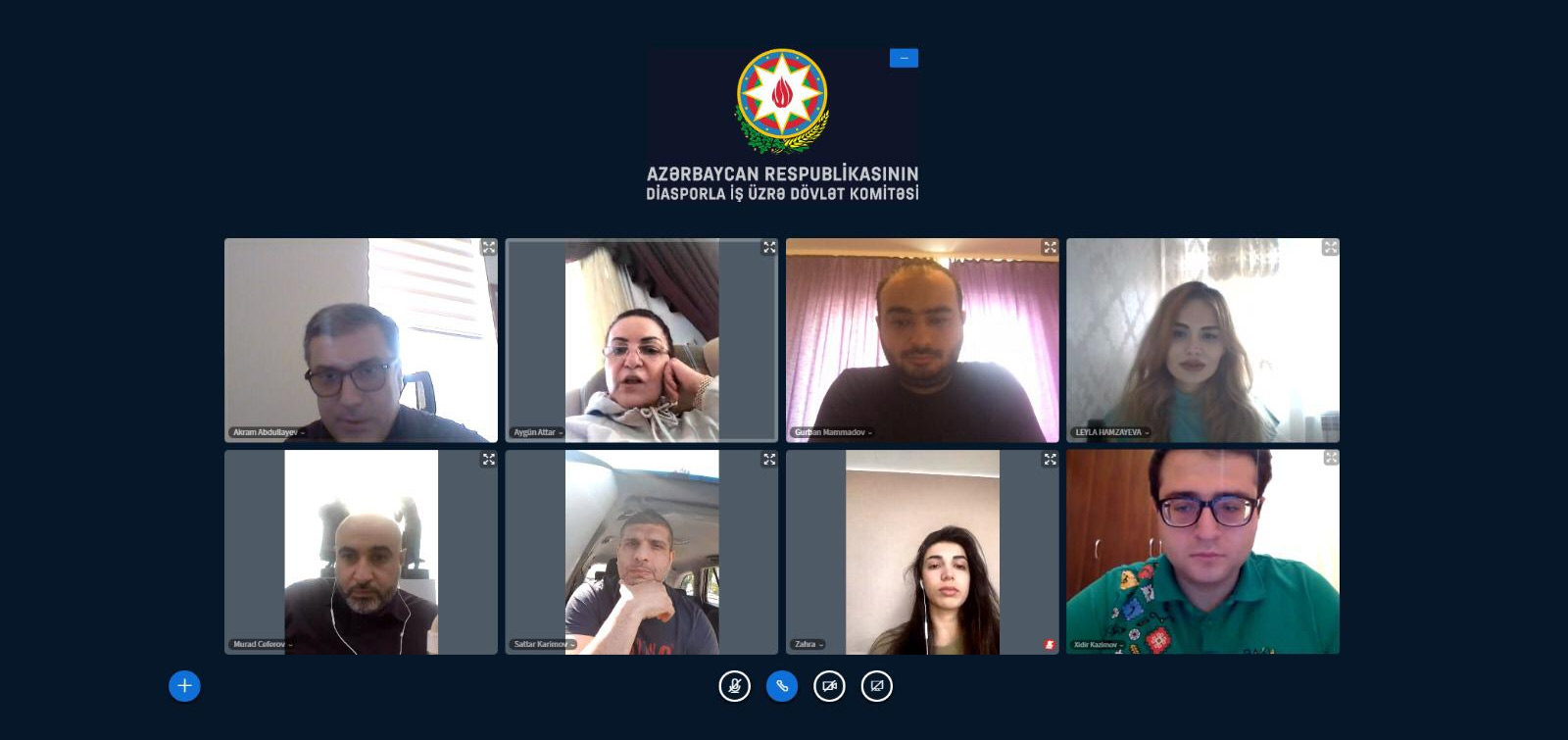 A video conference was organized with the management of Azerbaijani houses
State Committee on Work with Diaspora (SCWD) continues a series of video conferences with our diaspora representatives abroad. The next video conference was organized on April 25 with the management of a number of Azerbaijani houses operating abroad.
The video conference was attended by the management of Azerbaijani houses in Warsaw, Poland, Ankara, Turkey, Kiev, Ukraine, Berlin and Munich, Germany, as well as the head of the Azerbaijani House in Tallinn, Estonia, which began operating on April 24, 2020 with the participation of SCWD staff and a representative of the Fund for Support to Azerbaijani Diaspora.
Participants of the virtual event discussed the difficulties caused by the COVID-19 pandemic in the countries where they live in, the problems faced by our compatriots living abroad, the steps taken by our state and diaspora to support them, the work done in this area, and the general situation. During the discussions, it was noted that our compatriots who applied to Azerbaijani houses for help in this difficult and complicated situation were provided with food, temporary accommodation, appropriate assistance in other necessary areas, the headquarters and hotline established in those houses functioned uninterruptedly and supported our compatriots.
The head of the Azerbaijani House in Estonia also gave detailed information about future plans and work to be done. He noted that the opening of such house in Tallinn has great importance from the point of ensuring unity and solidarity among our compatriots living here.
The sides also exchanged views on the main activities of Azerbaijani houses in the post-pandemic period, told opinions and suggestions.
In the end, it was decided to continue the virtual conferences.