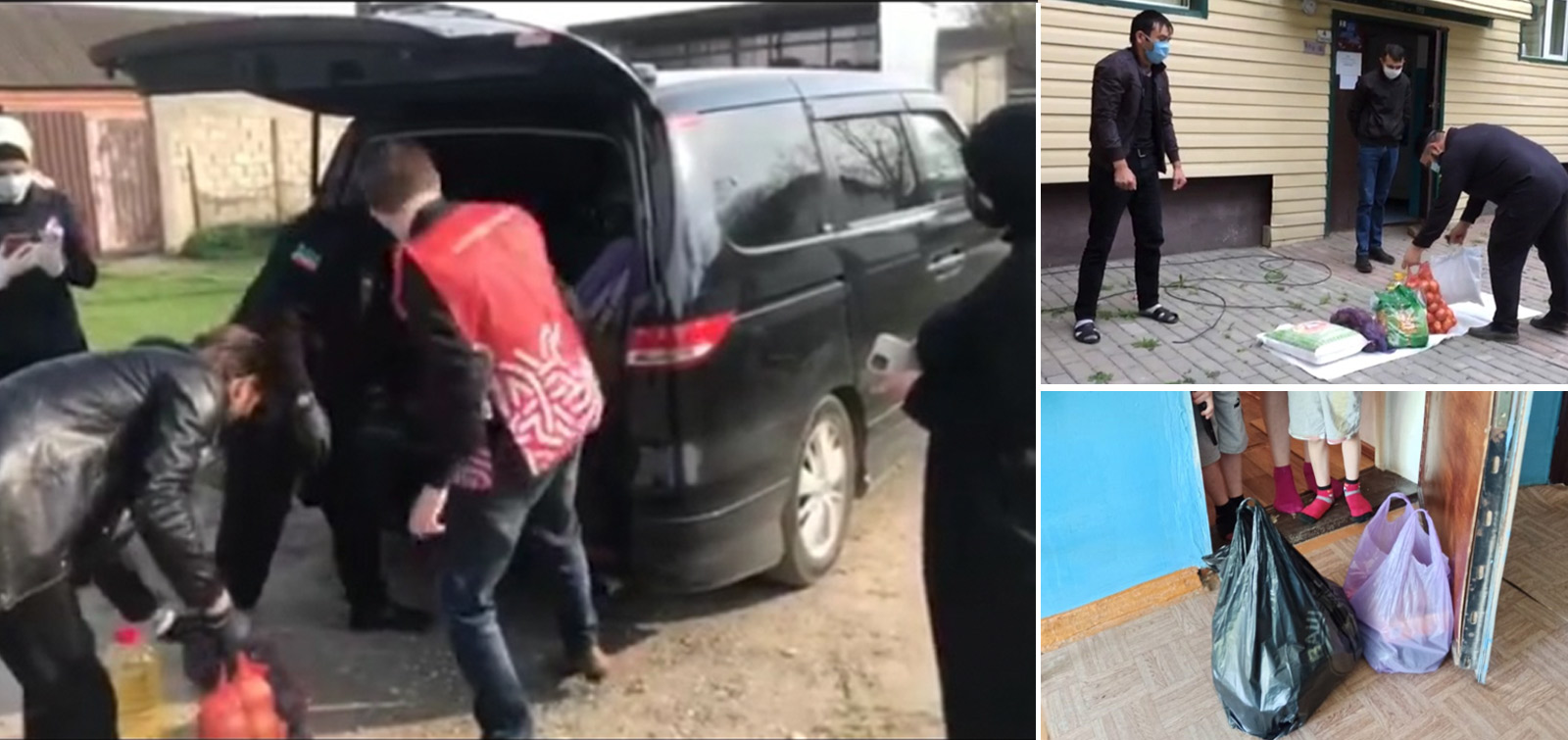 Assistance was provided to Azerbaijani families in Chechnya
Food aid was provided to 23 Azerbaijani families who lost their jobs and could not return to Azerbaijan in time due to the fight against the COVID-19 pandemic in the Chechen Republic of Russia.
The humanitarian campaign was organized by the Regional Public Fund named after the Russian hero Ahmad Kadyrov and the "Daymoxk" Charitable Foundation. Rabu Azdayeva, head of the Chechen regional branch of the All-Russian Society of the Disabled, Ismail Denilkhanov, Senior researcher of the National Museum Yekaterina Muradova, chairman of the Public Chamber of Chechnya, members of other relevant bodies Ibrahim Bazayev, Musa Dunayev, Hasan Gabazov, as well as volunteers visited the pre-determined addresses.
Packages of necessary food products were presented to Azerbaijani families consisting of 87 people.
Our compatriots thanked the Chechen people and President Ramzan Kadyrov for their attention and care. Hamzat Zakriyev, chairman of the "Daymoxk" charity foundation, said that every Muslim, regardless of nationality or religion, should help to those in need.
It was noted that the peoples of Azerbaijan and Chechnya have long-standing brotherly and friendly relations. At present, our peoples are once again demonstrating solidarity during the coronavirus pandemic- a common disaster that unites the whole world.