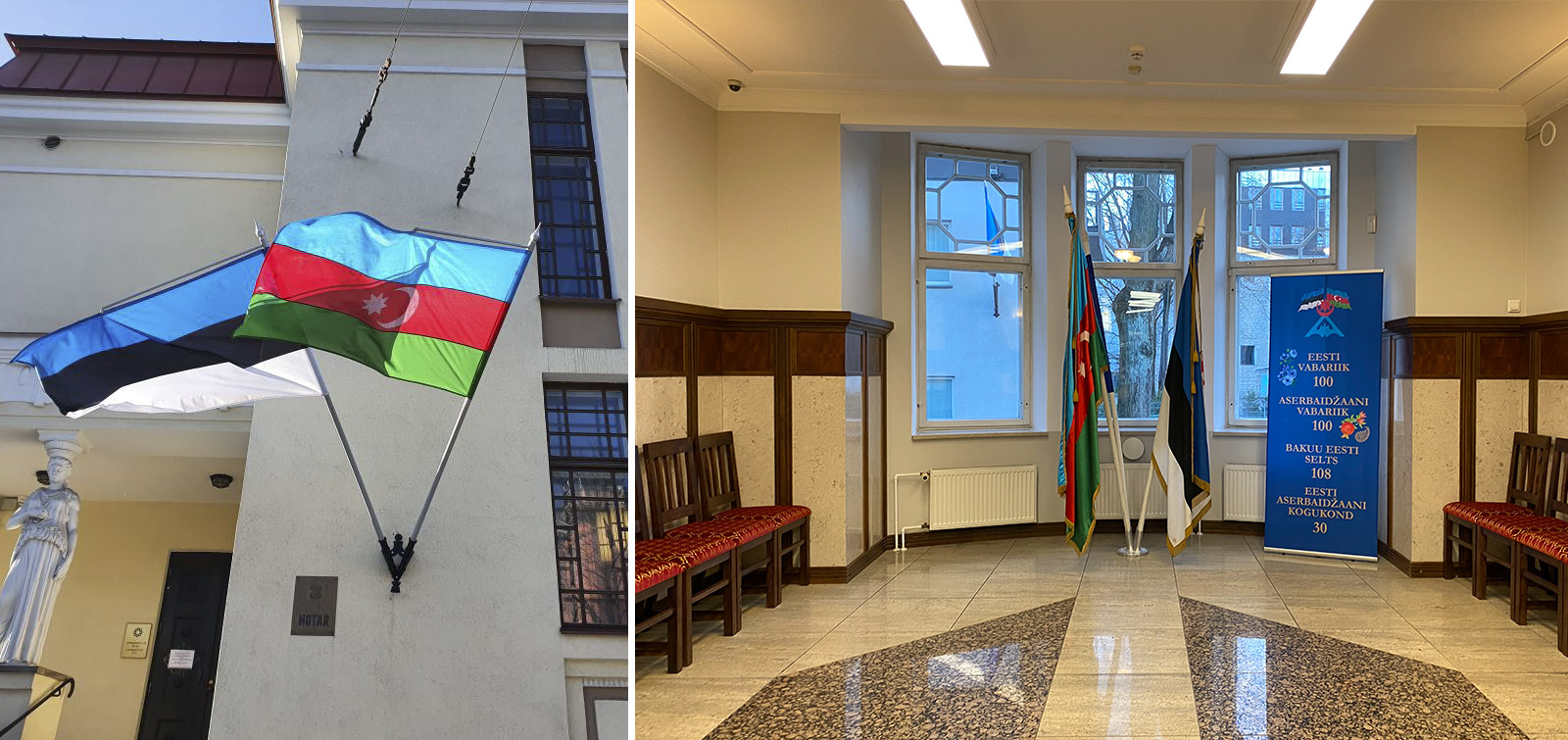 Azerbaijani House has opened in Estonia
With the initiative of the State Committee on Work with the Diaspora and with the support of the Fund for Support to Azerbaijani Diaspora the Azerbaijani House has opened in Tallinn, Estonia. The Azerbaijani House is located at Estonia Avenue 15, one of the central streets of Tallinn. The building where the house operates in is considered as one of the historical and architectural monuments of the city. It is planned to organize various events here about our rich culture, art and tourism opportunities for getting know Azerbaijan better by Estonian public.
The activities of the Azerbaijani House also include the organization of language courses. In the library to be created here, guests will be able to get acquainted with the classics of Azerbaijani literature, the works of prominent writers and poets of our modern literature. Azerbaijani House plans to hold music and poetry events, as well as various exhibitions in the near future.
One of the main goals of the House is to strengthen the solidarity of Azerbaijanis living and studying in Estonia, to contribute to the further development of diaspora activities.
The Azerbaijan House creates new opportunities to intensify the work done to promote our country, to develop cooperation with cultural and tourism institutions, the media of Estonia, to establish close relations with other cultural centers in the country and to strengthen intercultural cooperation.