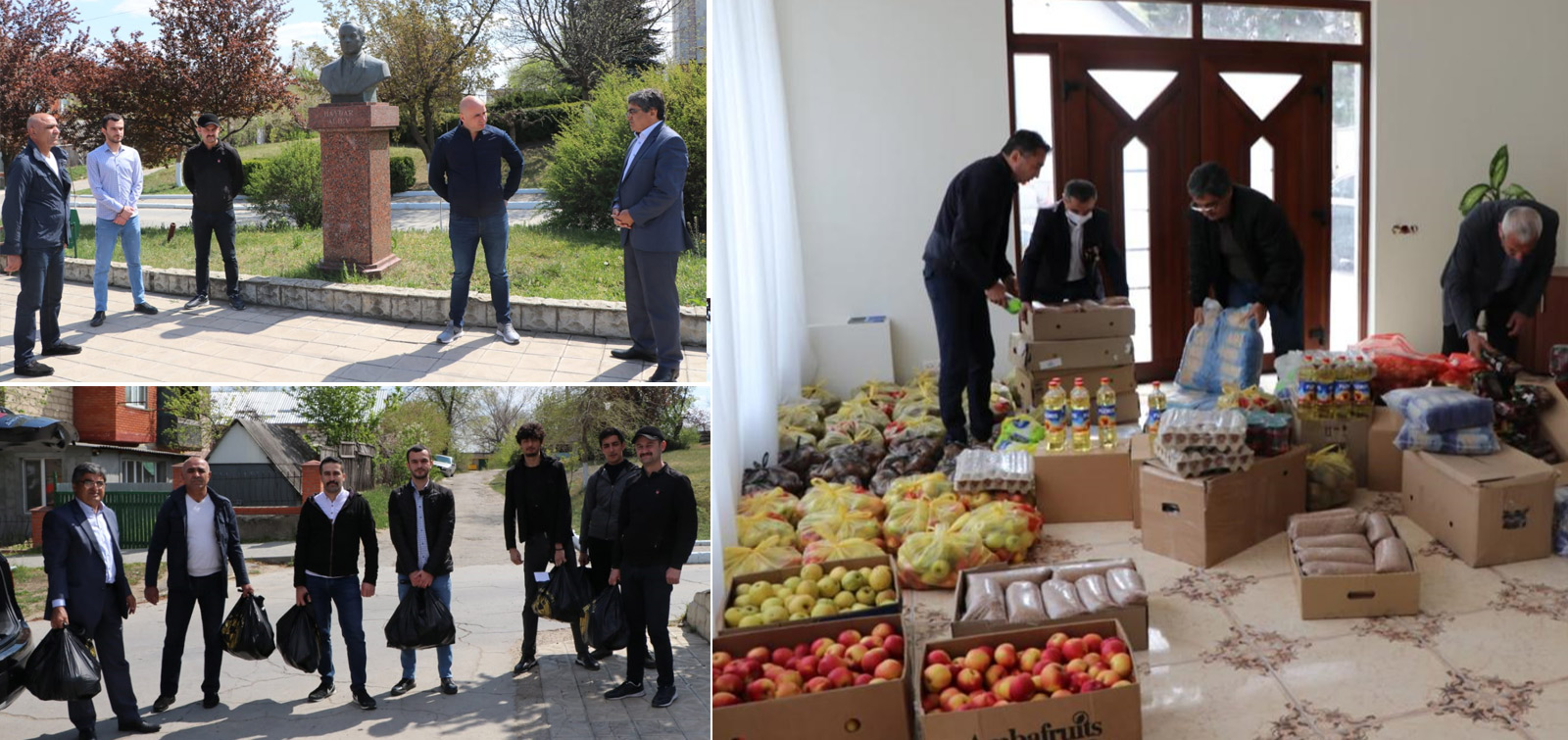 Assistance was provided to our compatriots in Moldova
Due to the situation during the COVID-19 pandemic, a joint operative headquarters of the Azerbaijani Embassy to Moldova and the Congress of Moldovan Azerbaijanis has been established to help our compatriots in need living in Moldova.
Our diplomats, representatives of the diaspora organization are also represented at the headquarters established at the initiative of Ambassador Gudsi Osmanov. Maarif Rahimov, an active member of the Congress, has been appointed chairman of the headquarters.
About 400 of our 5,000 compatriots living in Moldova are in a difficult situation due to the COVID-19 pandemic. The reason of it is the unemployment of our compatriots working in construction, road construction, agriculture, trade and other fields. Due to the funds transferred to the headquarters fund by Ambassador Gudsi Osmanov and our wealthy compatriots in Moldova, food and medical supplies are provided to Azerbaijanis in need, regardless of their citizenship. Among them are students, large families and our compatriots in prisons.
The support campaign covers not only Chisinau, but the whole of Moldova. Representatives of the headquarters deliver aid to our compatriots in need in remote towns and villages of Moldova.
On April 22, the headquarters representatives visited the Gagauzia Autonomous Region. The guests were welcomed by Vitaly Vlakh, Head of the Foreign Relations Department of the Autonomous Region. He thanked the Azerbaijani state for this noble initiative and said that our state has always provided material and moral support to Gagauzia.
First, the bust of national leader Heydar Aliyev was visited and flowers were laid in front of it.
Then, food and medical supplies were delivered to Azerbaijani families and students living and studying in Gagauzia. Noting that the Azerbaijani Embassy to Moldova is in constant contact with them, our students thanked President Ilham Aliyev for the attention and care.
In addition, the headquarters provided financial assistance to a social project to be implemented in Gagauzia.
In general, at a difficult time for the country, the Congress of Moldovan Azerbaijanis proves that they support to local people and are fully integrated into the socio-political and humanitarian life of the country.
The Congress has transferred funds to the Chisinau mayor's office to fight the pandemic, and is actively involved in a social project initiated by Moldovan President Igor Dodon. During a meeting with Ambassador Gudsi Osmanov on April 16, the President highlighted the services of our compatriots and thanked the Azerbaijani community.