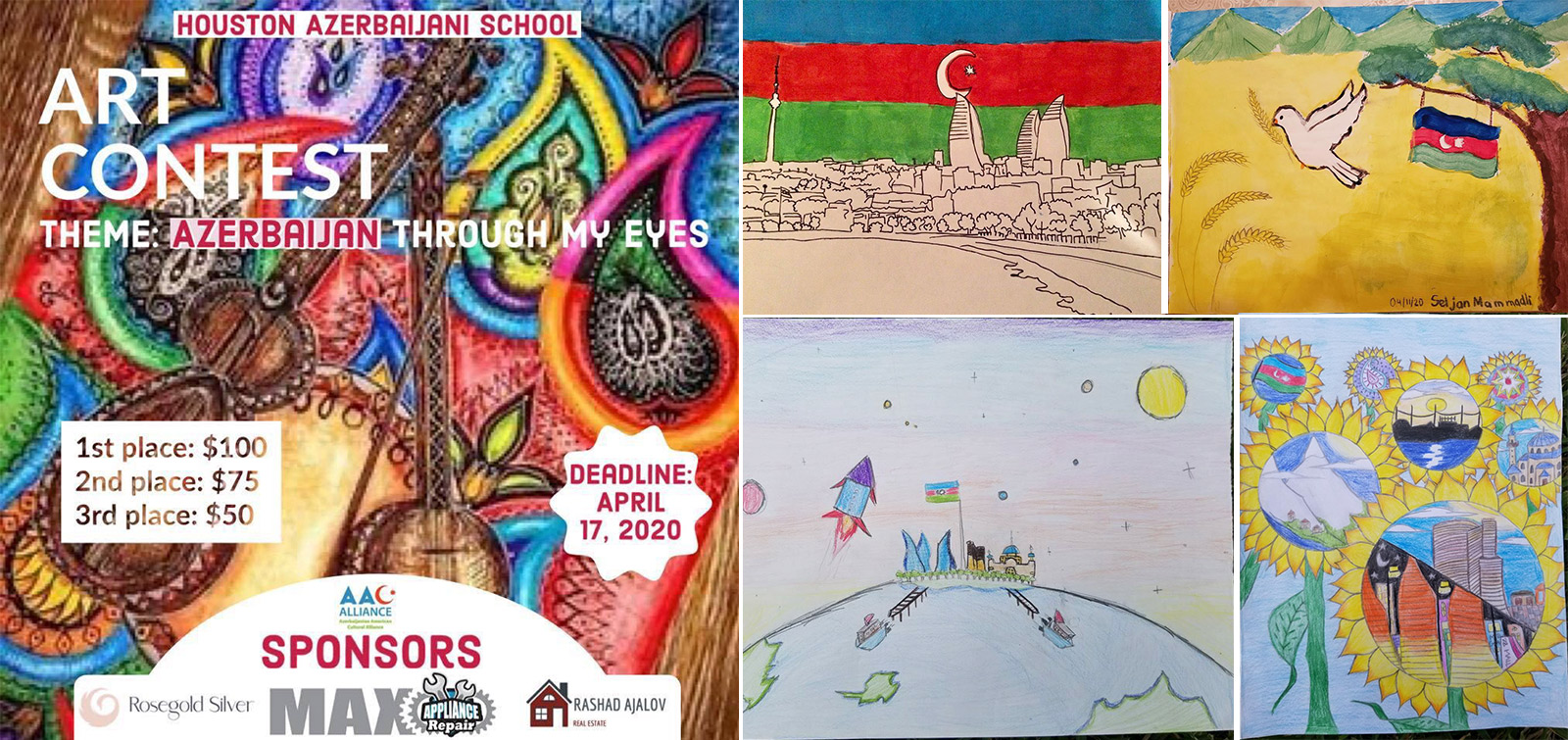 A painting competition among Azerbaijani children is being held in Texas
The Azerbaijani community in the Texas state of USA has announced a painting competition among children on the theme of "Azerbaijan through my eyes". The purpose of the painting competition organized by the Houston Azerbaijan School under the Azerbaijan-America Cultural Alliance is to acquaint children with the beautiful places of their historical homeland.
The assessment in competition is carried out through the social network Facebook due to the COVID-19 pandemic. According to the school, 36 children have already submitted their paintings to the competition. The paintings reflect children's imagination about Azerbaijan. By the decision of the jury, 10 of the drawings passed to the second stage. At this stage, the most liked painting on Facebook will be declared as a winner.
Incentive prizes will be awarded to the winners of the competition (1st, 2nd, and 3rd places).