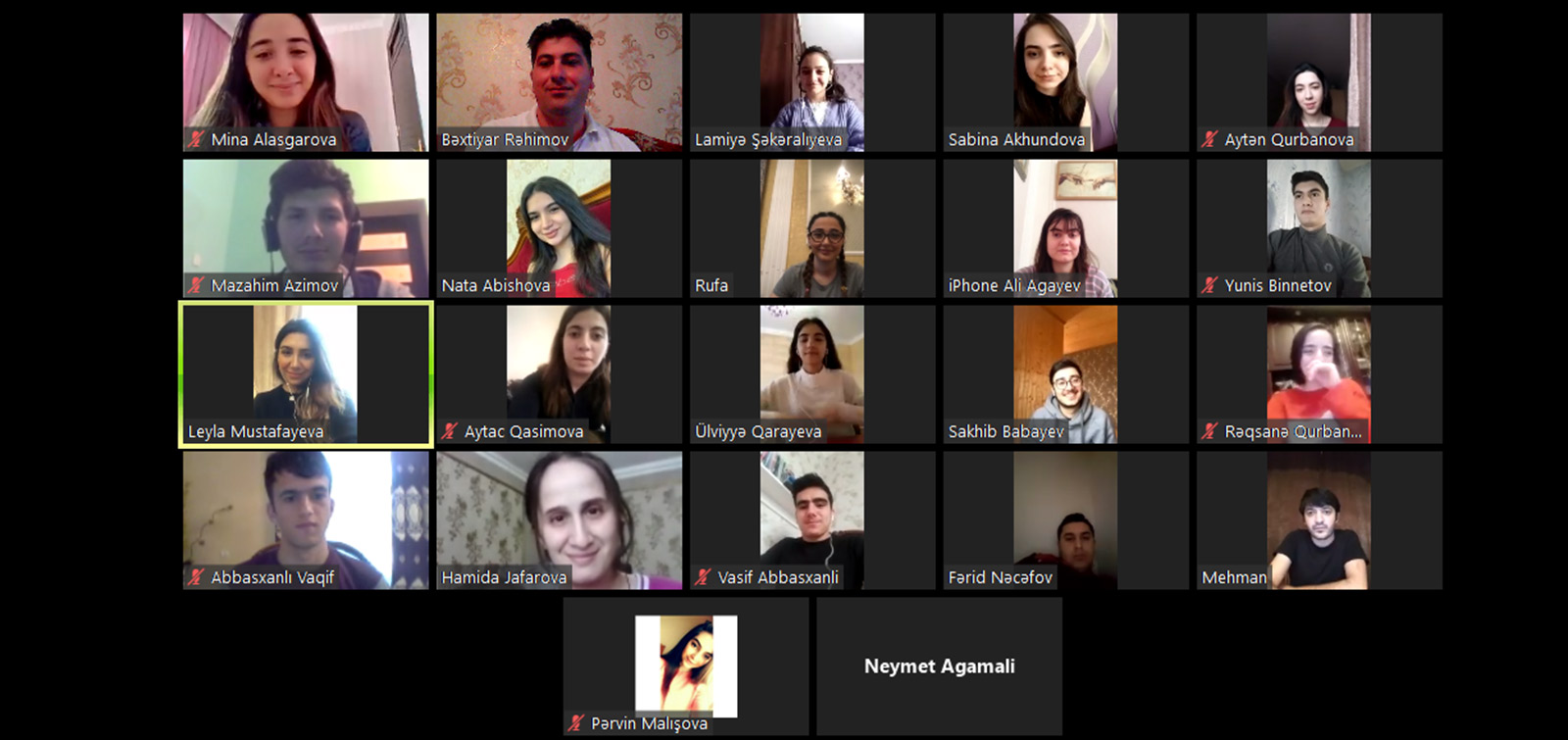 Diaspora volunteers discussed directions of further activities
A videoconference was held with the participants of the "Azerbaijan Diaspora Volunteers" Program. The conference discussed plans during the quarantine period and after it.
Youth said that during the COVID-19 pandemic they stay at home and is engaged in reading. Youth also noted that have prepared plans for future projects. As part of the discussions, youth put forward a number of interesting proposals and projects.
Employee of the State Committee on Work with Diaspora of the Republic of Azerbaijan, coordinator of the "Azerbaijan Diaspora Volunteers" program BakhtiyarRahimov, 21 diaspora volunteers living in Baku and different regions took part in the discussions.
At the end of the conference, youth noted the importance of such discussions, offered to organize next video discussion with representatives of the Azerbaijani youth living abroad.