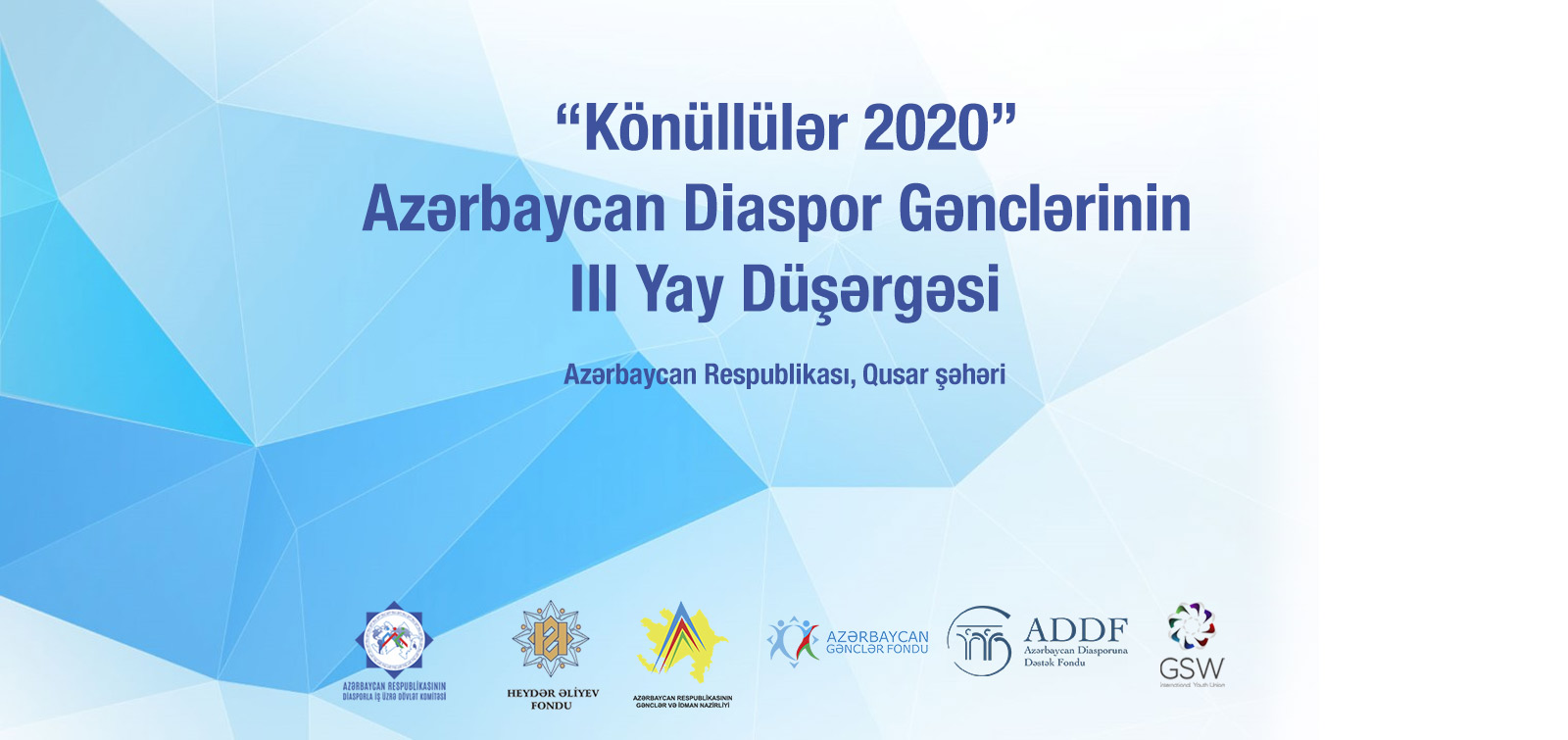 Information of the Organizing Committee on registration for "Volunteers 2020" III Summer Camp of Azerbaijani Diaspora Youth
Dear Diaspora youth,
As is known, in February 2020 it was reported that, one of the large-scale projects of the State Committee on Work with Diaspora the 3rd Summer Camp of Diaspora Youth will be held and registration of young people wishing to participate in the camp has begun. Since then, more than 100 young people from 21 countries have registered to participate in the Camp.
As we know, due to the COVID-19 pandemic that has spread in the world, changes have been made in the schedules of national and international events. Taking into account the above and the interest of our young people in the camp, we would like to inform you that the application period for participation in the camp has been extended indefinitely, and we invite everyone to register.
As well as, we note that although the 3rd Summer Camp is planned to be held on July 12-19, 2020, the current situation in the world and in our country makes it necessary to change the date of the camp. Information on the date of the camp will be shared soon. Please take it into account and thank you for your understanding.
Despite the difficult situation caused by the coronavirus pandemic, the members of the Organizing Committee express their gratitude to all our young people who have registered for the camp and wish healing, perseverance and patience to our young people who are directly or indirectly suffering from the pandemic in various countries around the world.
Sincerely,
Organizing Committee of the 3rd Summer Camp
of Azerbaijani Diaspora Youth