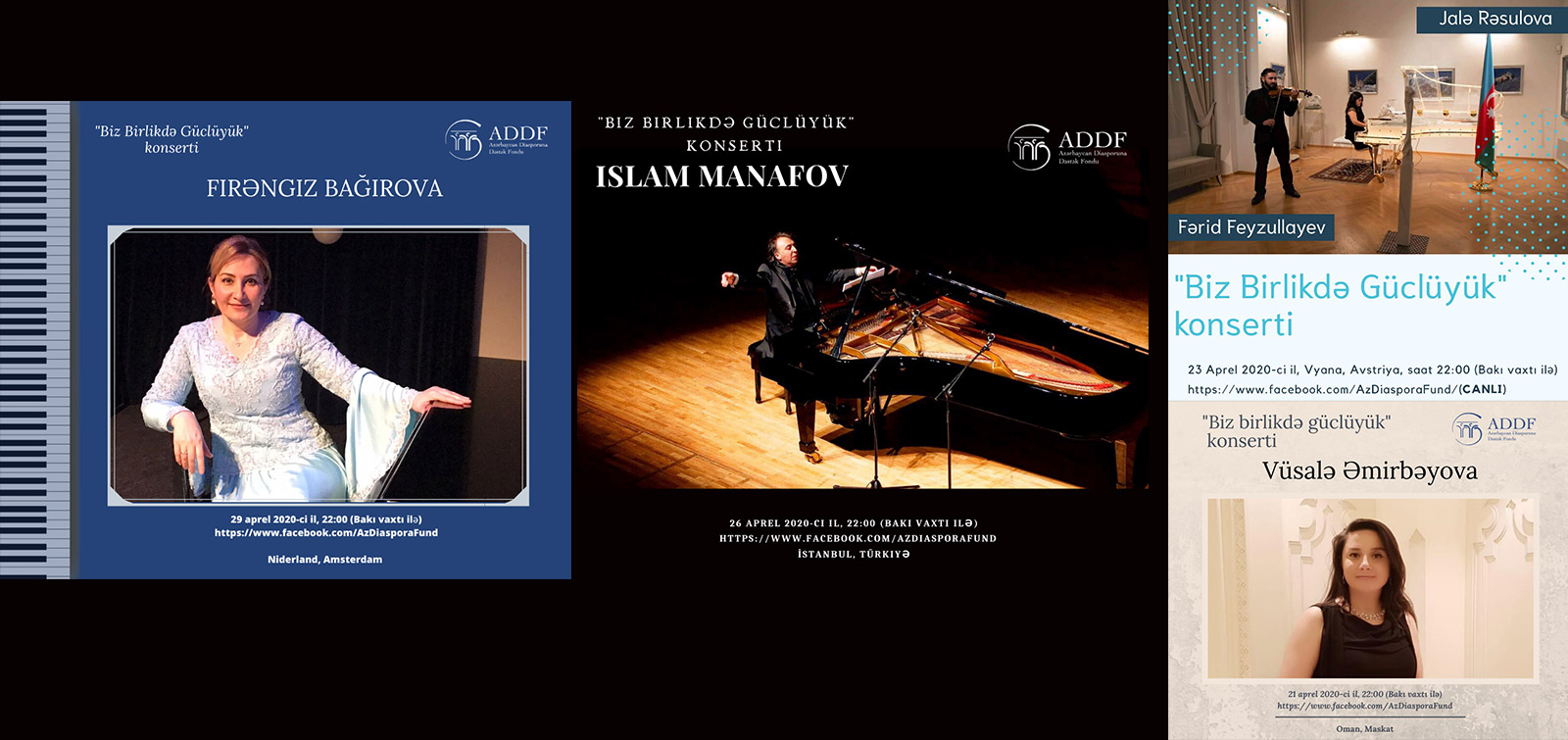 "We are strong together" online concert program of diaspora representatives continues
A series of concert programs organized by Fund for Support to Azerbaijani Diaspora to help the effective organization of leisure time of Azerbaijanis living abroad, and give our compatriots a high mood during the quarantine regime due to the COVID-19 pandemic continues. The concerts with the participation of Azerbaijani musicians from around the world are broadcast live on the Fund's Facebook account.Till now, Abuzar and Karen Manafzade from Austria, Agharahim Guliyev and Saida Zulfugarova from France, Nargiz Aliyarova from the United States and Vusala Amirbayova from the Sultanate of Oman have performed in the concert program project "We are strong together", which began in April.
The next concert will be broadcast on April 23 by Jala Rasulova and Farid Feyzullayev from Vienna.
Honored Artist of the Republic of Azerbaijan Islam Manafov and his daughter, composer, pianist, conductor Turan Manafzade will perform at a concert program from Turkey on April 26. The next program will be presented on April 29 with the participation of Azerbaijani musician Firangiz Baghirova from the Kingdom of the Netherlands.
All concert programs will start at 22:00 Baku time and will be broadcast live on https://www.facebook.com/AzDiasporaFund/ page.