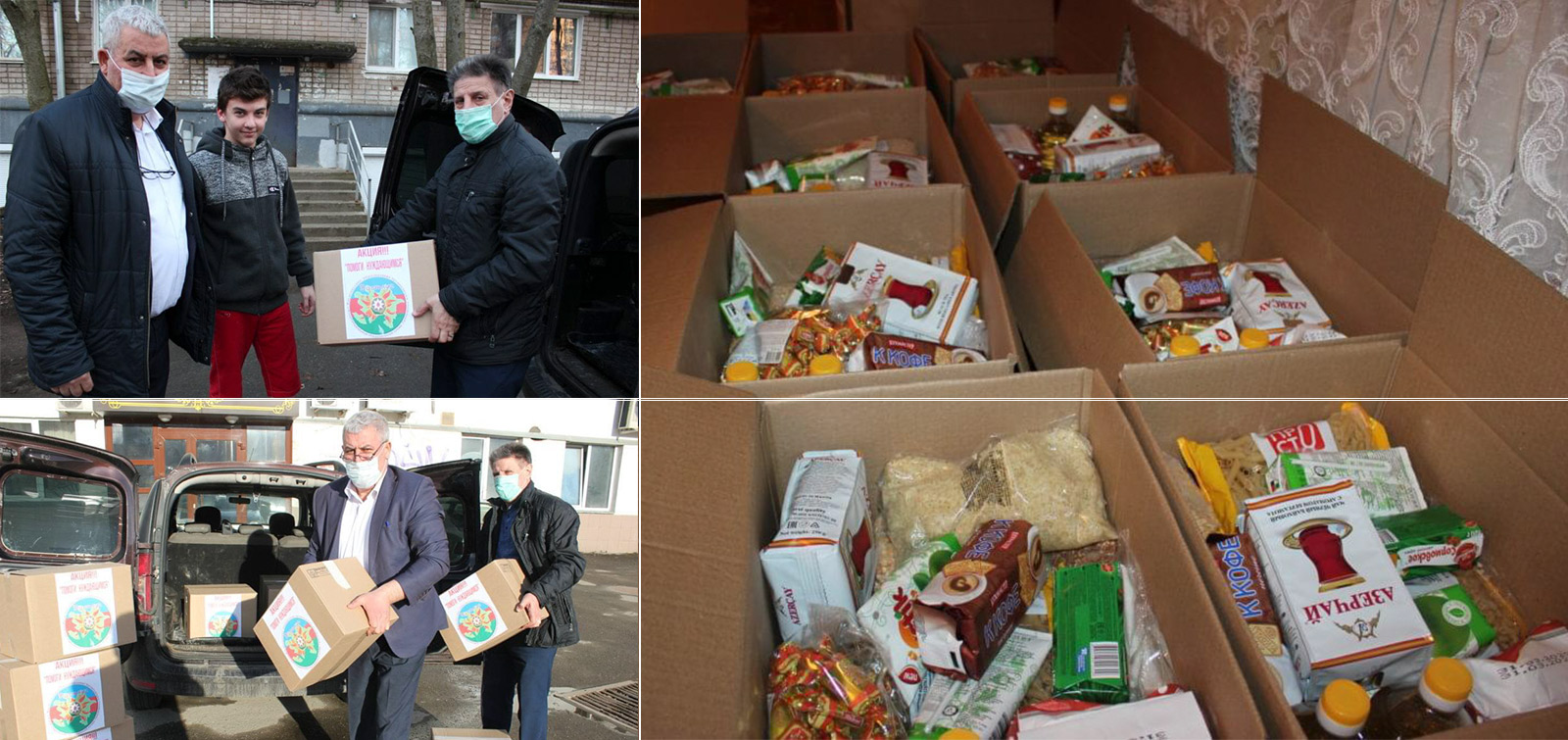 "Dostlug" Azerbaijan Public Center helped to low-income families
Food aid was provided to more than 40 low-income families living in Izhevsk, Udmurtia, Russian Federation.
The charity event realized as part of the fight against the COVID-19 pandemic was organized by the "Dostlug" Azerbaijan Public Center in Udmurtia.
Chairman of the Public Center Zulfugar Mirzayev said that they visited pensioners, large and low-income families along with members of the board and elders. Packages of necessary food products were presented to these families. According to Mirzayev, the members of the Public Center provide not only financial assistance, but also moral support to people in difficult conditions under quarantine rules.