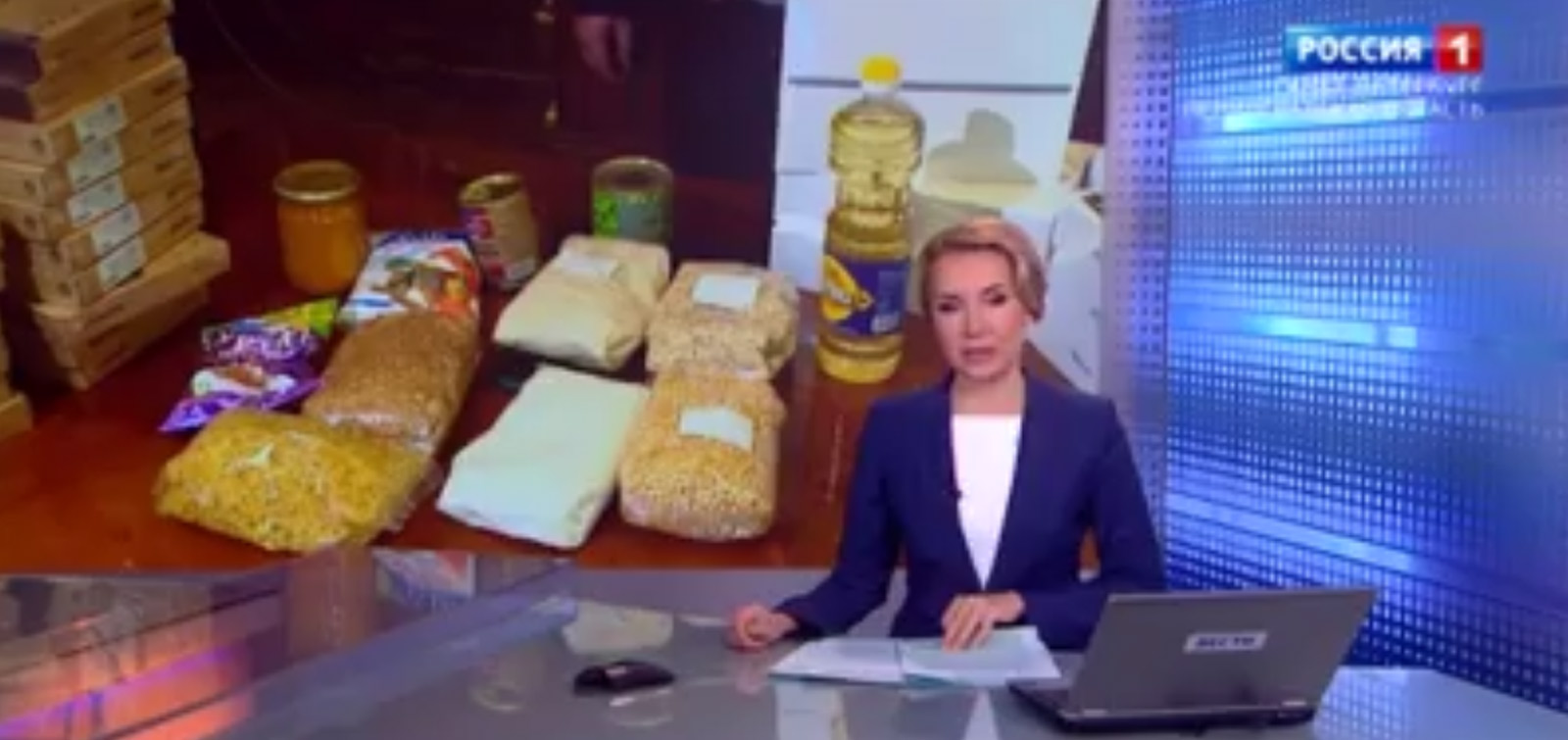 "Russia 1" TV channel informed about the charity event of the Azerbaijani diaspora
The Russian TV channel "Rossiya 1" drew the attention of viewers to a charity event organized by the Azerbaijani diaspora in the Leningrad region as part of the fight against the COVID-19 pandemic.
According to the report, the government of Leningrad region supported the initiative of the National-Cultural Autonomy of Azerbaijan to provide food assistance to 5,000 low-income families living in isolation and to give 200 tablets to students to continue their education remotely. A working group has been set up for this purpose. Each food package includes flour and cereals, canned food, oils, powdered sugar and other essential food products. Food packages were delivered directly to families, so that they would not leave their homes.
Alexey Kondrashov, vice-governor for internal policy of Leningrad region, mentioned that they were very glad that the National-Cultural Autonomy of Azerbaijan handed over food aid to 5,000 low-income families to the local government: "This assistance will be distributed by the heads of district administrations to low-income families throughout the region".
It was noted that currently employees of social assistance services of the region have joined this work. They receive food packages prepared by district administrations and deliver them to low-income families.
At the end of the plot, it was added that the Azerbaijani diaspora has not forgotten to help the people of St. Petersburg. 20,000 food boxes and 500 tablets have been prepared for distribution to low-income families and pensioners in St. Petersburg.