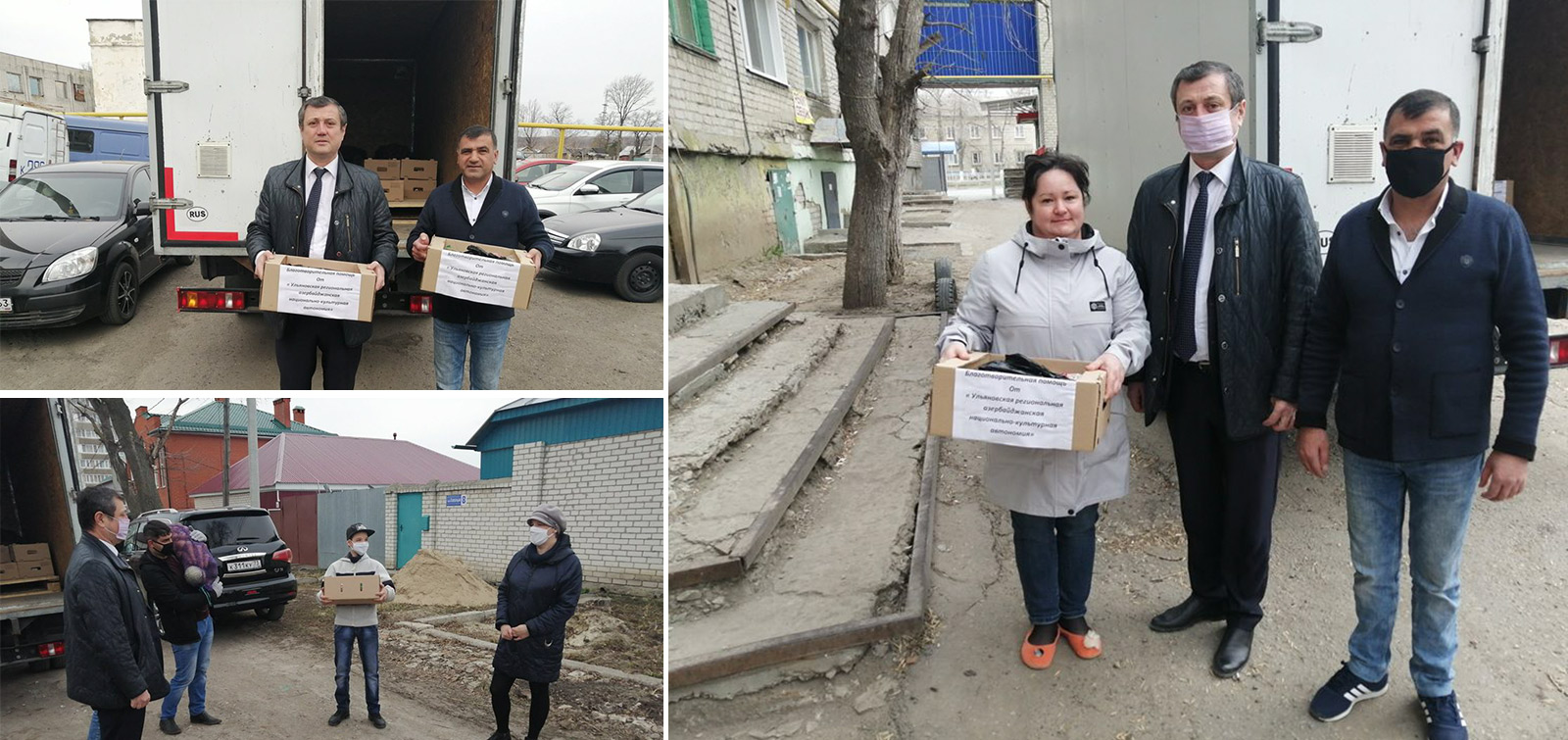 Support was provided to large families in Ulyanovsk
The Azerbaijani diaspora in Ulyanovsk region of Russian Federation has launched a charity event as part of the fight against the global pandemic COVID-19.
According to the chairman of the Regional Azerbaijan National-Cultural Autonomy in Ulyanovsk, Islam Huseynov, together with the social protection authorities of the region, food aid was provided to 14 large families living in difficult conditions. Local residents thanked the Azerbaijani diaspora and social protection bodies for their assistance.
The diaspora leader noted that the charity event is planned to continue.