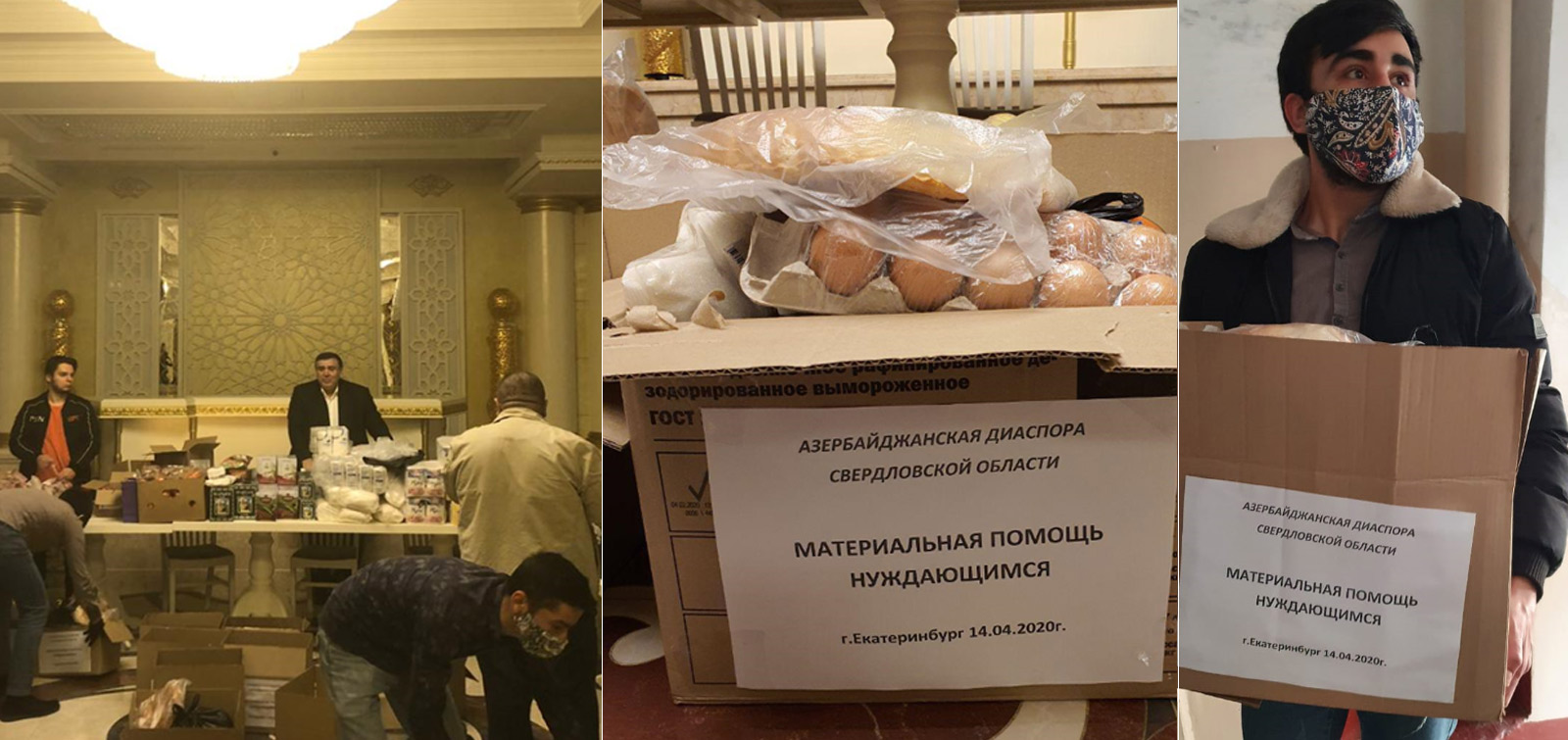 Food aid was provided to low-income families in Yekaterinburg
The Azerbaijani diaspora in Sverdlovsk region of Russia has organized a charity campaign for low-income families and the elderly living in social isolation as part of the fight against the global pandemic COVID-19.
At the initiative of the "Azerbaijan-Ural" national-cultural public organization operating in the region, a list of low-income families and elderly people in need has been prepared. Then, the address and phone number were announced for these families for getting food aid.
According to the chairman of the diaspora organization Shahin Shikhlinsky, food aid was provided to more than 271 needy families living in Yekaterinburg as a result of the campaign. Among them were our compatriots from Azerbaijan, Georgia and Derbent, as well as Russians, Kazakhs, Kyrgyz and Uzbeks.
Due to the quarantine rules, food aid was delivered directly to 32 low-income families and elderly people who could not go outside. The food package includes bread, pasta, flour, tea, eggs, fruits and other necessary food products.
It should be noted that, representatives of the Consulate General of Azerbaijan in Yekaterinburg also participated in the humanitarian action.