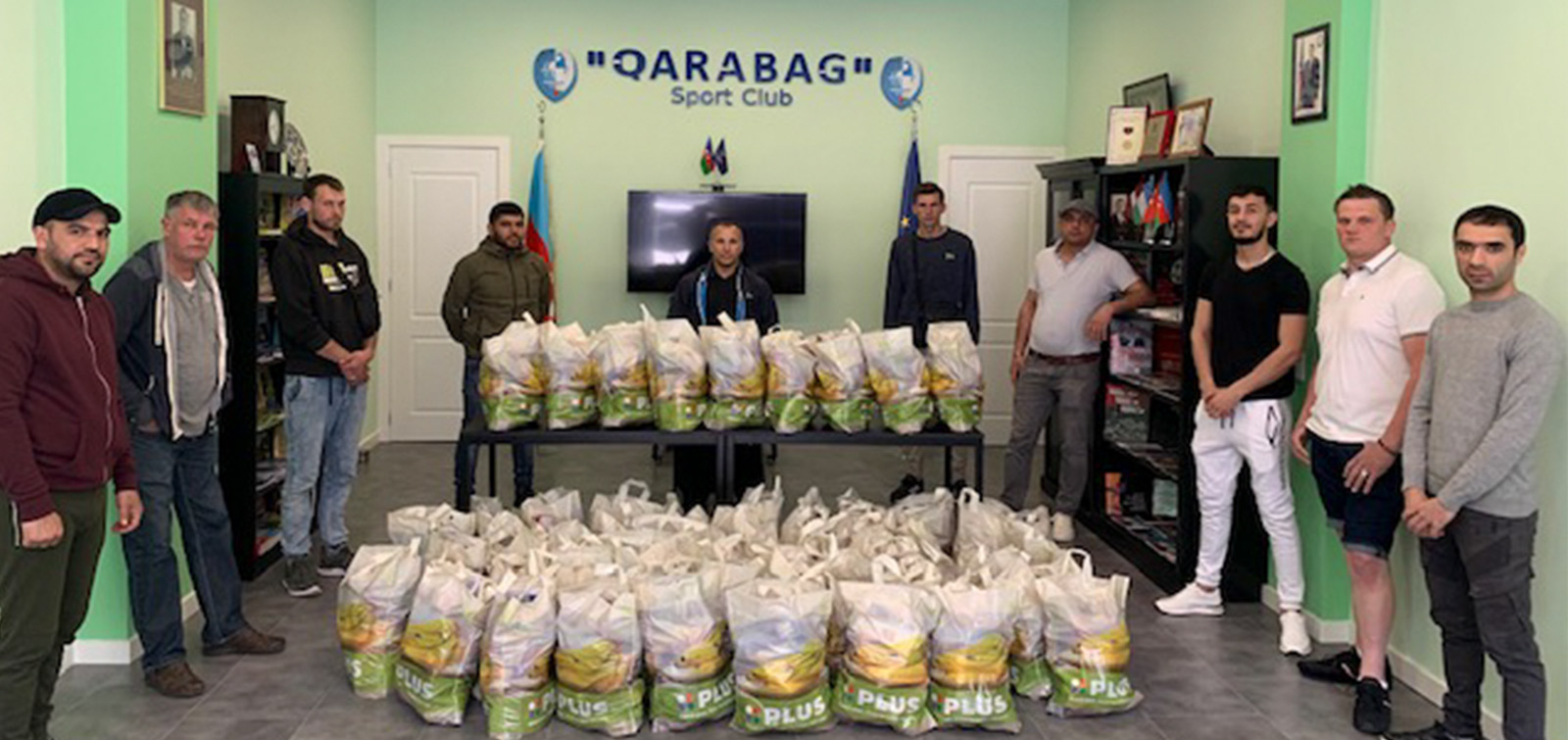 "Karabakh" sports club held a charity event in Rotterdam
Our compatriots living in the Netherlands also joined the charity campaign in the framework of fight against the global pandemic COVID-19.
The "Karabakh" Sports Club under the Benelux Azerbaijanis Congress (BAC), together with the DOCK Social Foundation of the Netherlands, provided food assistance to 60 elderly and disabled residents in Rotterdam who could not leave their homes due to quarantine rules.
BAC chairman Elsevar Mammadov mentioned that at a difficult time for the whole world, everyone, regardless of language, religion or nationality, must work together to fight the threat of coronavirus. Through this humanitarian action, our compatriots demonstrated to the people of Rotterdam that Azerbaijanis are peace-loving and generous. Local residents welcomed this step of our diaspora organization with great respect.
BAC intends to continue humanitarian campaigns.
It should be noted that The DOCK Foundation, operating in the Netherlands, was established in 1996. The foundation, which covers Amsterdam, Rotterdam, Harlem, Utrecht and other cities in the country, has more than 650 employees and 1,700 volunteers working with the elderly. They help people in need by building relationships between residents and organizations.