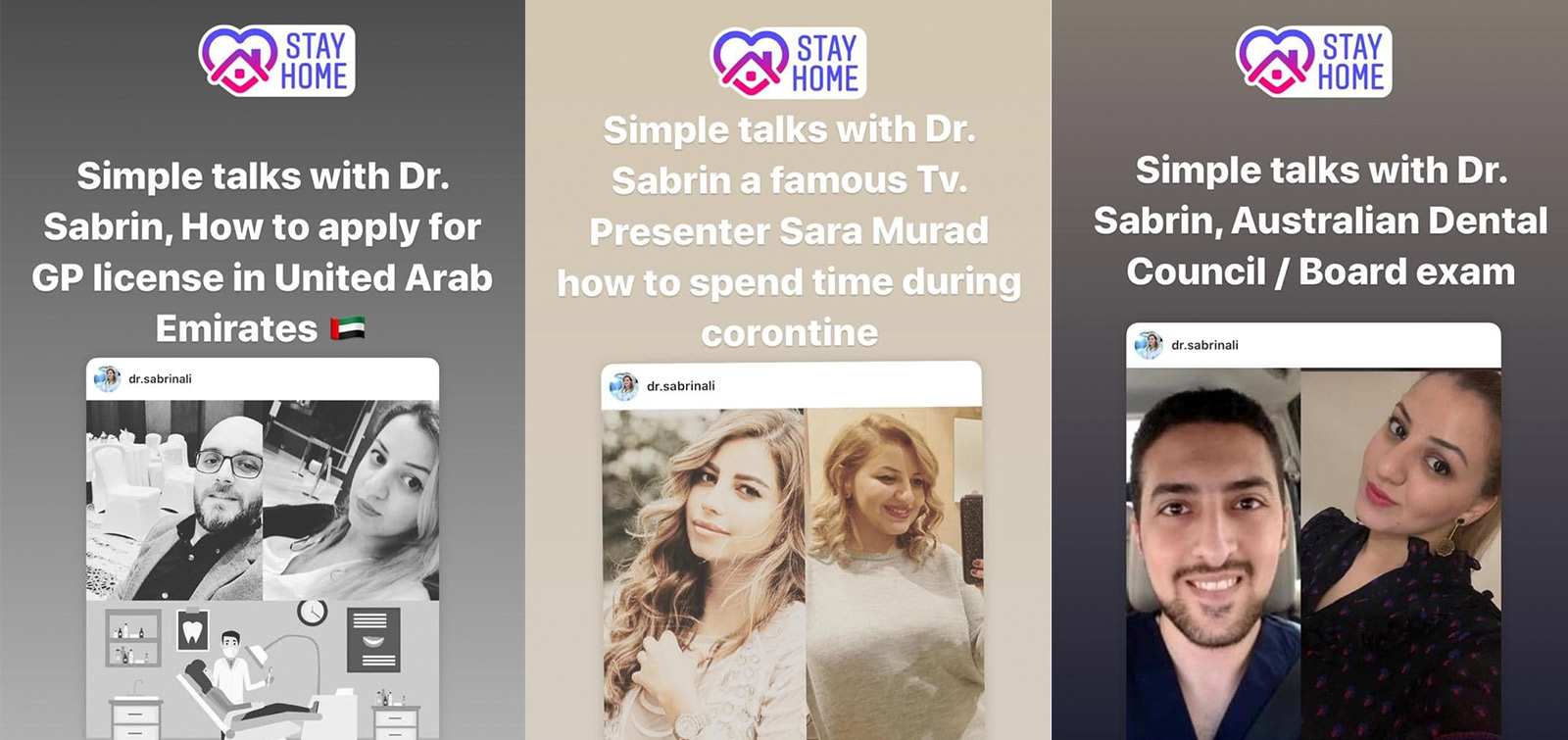 An interesting support campaign from an Azerbaijani doctor
At present, our compatriots carry out various campaigns in the fight against the COVID-19 pandemic. Such campaigns include organizing a series of concerts from around the world and broadcasting them live on social networks, providing food assistance to low-income and large families by diaspora organizations, and other events in order to make leisure time interestingly for people staying at home during the quarantine period.
The next challenge was launched by Sabrin Ali Mohammed Azim, Assistant Professor of oral and maxillofacial surgery department, University of Medicine and Health Sciences of United Arab Emirates,in Ras Al Khaimah in order to spend leisure time effectively and interestingly due to the quarantine regime. Thus, our compatriot joined the "Stay at home" campaign and launched a "Simple talks with Dr. Sabrin Ali" program every Friday on her personal Instagram page for people who are worried, stressed about the current situation and away from their families and unable to return home.
The previous programs included extensive discussions with experts on the assessment of leisure time during quarantine, information on the Australian Dental Council, education and licensing processes in the Hashemite Kingdom of Jordan and Turkey. The next live broadcast of the program will take place on April 17 and it will clarify the rules for applying for a GP license in the United Arab Emirates.
It should be noted that, taking into account the interest from different countries and the large number of people who want to join, a 1-month program has already been determined.
The next programs will include discussions with doctors from France, Germany, Pakistan, India, Russia and other countries.