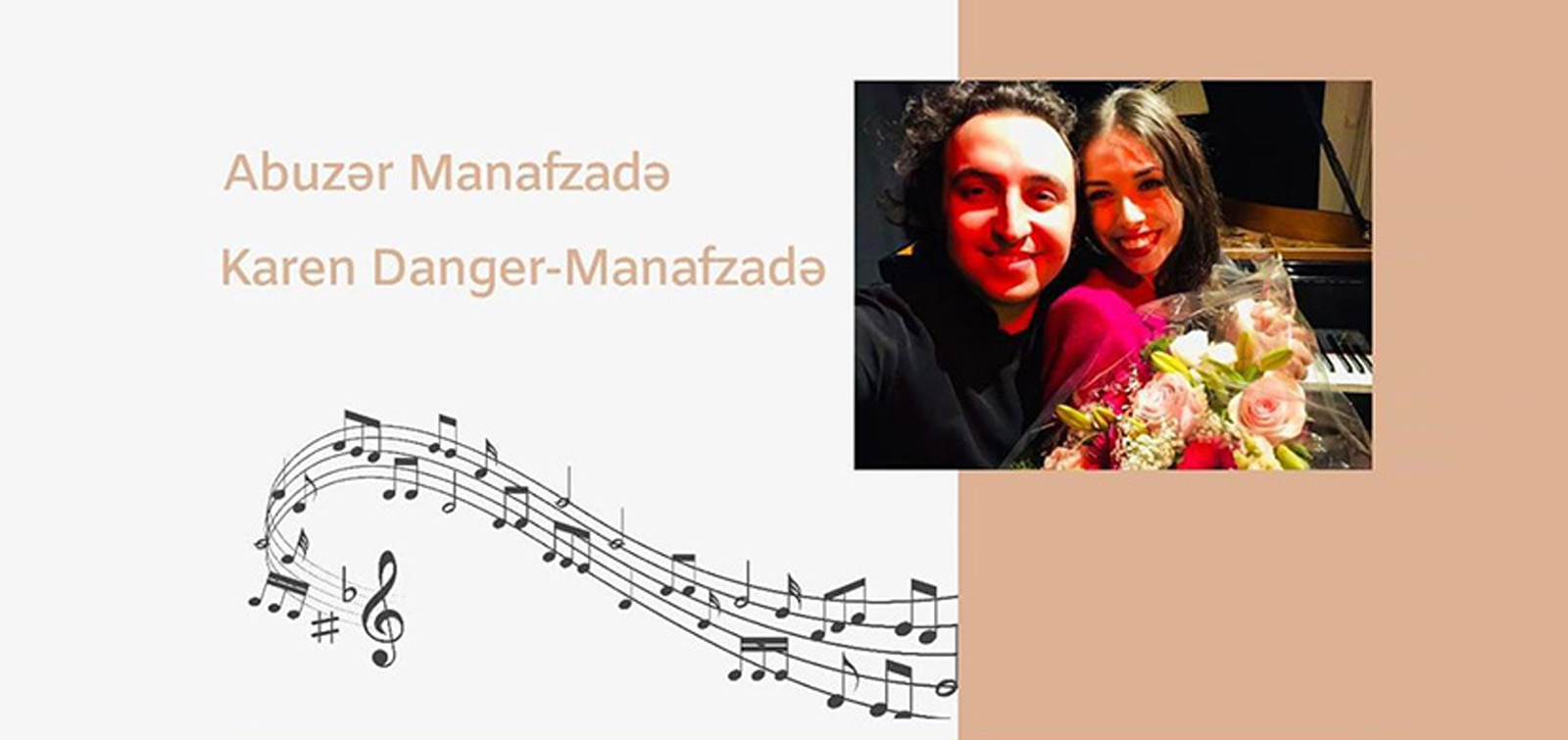 The Fund for Support to Azerbaijani Diaspora has launched a new music project with representatives of the diaspora
Due to the COVID-19 pandemic, the Fund for Support to Azerbaijani Diaspora has launched a series of concerts to help Azerbaijanis who are living abroad in order to effectively organize their leisure time and give our compatriots a high mood during the quarantine regime in the world. Concert programs of Azerbaijani musicians living in different countries will be broadcast live on the Facebook account of the Fund (https://www.facebook.com/AzDiasporaFund/).
Firstly, Abuzar Manafzade -composer, pianist, conductor, laureate of the international competitions and his wife Keren Danger-Manafzade-, graduate of the Vienna Conservatoire will perform a concert program on April 11 at 22:00 Baku time. It should be noted that Abuzer Manafzadeh is the first Azerbaijani graduating from the conductor's department of the University of Music and Performing Arts of Vienna and at the same time, he got master's degree in piano from Anton Bruckner University in Linz city.
Agharahim Guliyev, a presidential grant-holder, will perform a concert program on April 13 at 18:00 in Paris, France. Agarahim Guliyev, student of Ecole Normale de Musique de Paris "Alfred-Cortot" conservatoire of France will play the flute. He was awarded with "Golden Key" award for flute performance at the "Golden Keys" competition, one of the most prestigious international music competitions in the world.
Honored artist of Azerbaijan Nargiz Aliyarova will perform a piano on April 16 at 22:00 in Nyu York, USA. It should be noted that Nargiz Aliyarova is a founder of the National Music and Global Culture Society. She is a laurate of several international competitions, solo performer of Azerbaijan State Piano Triplet and associate professor of Baku Music Academy.
Famous pianist Saida Zulfugarova will perform concert program on April 18 at 19:00 in Paris. Saida Zulfugarova, graduate of the Baku Music Academy named after Uzeir Hajibeyli is the winner of several music competitions, she has also graduated from Sorbonne University from the department of music studies and got France State Diploma.
The concert programs will be continued during quarantine period.