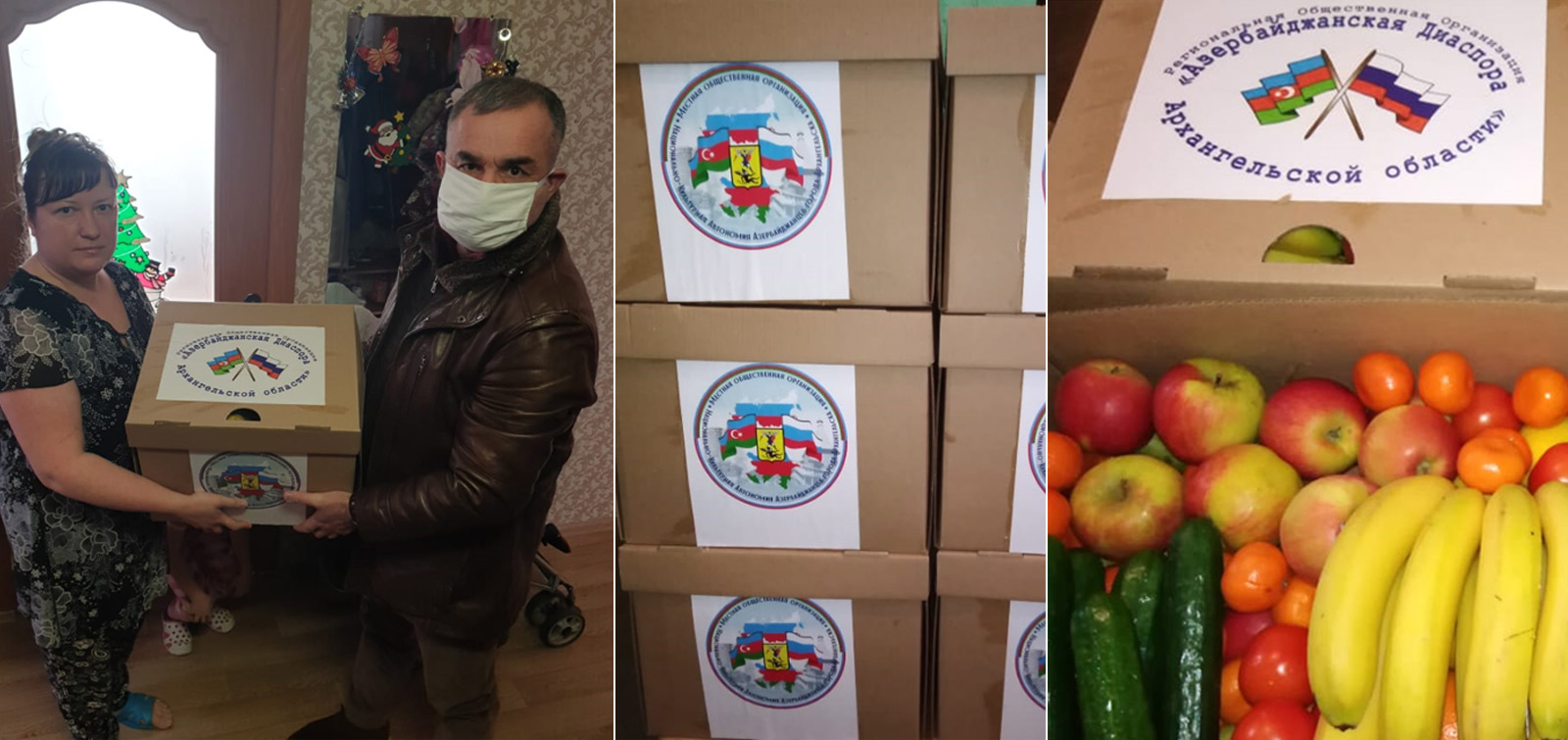 Assistance was provided to low-income families in Arkhangelsk
As part of the fight against the global pandemic COVID-19, the campaign of diaspora organizations to help low-income families continues.
Representatives of public organizations and businessmen operating in Arkhangelsk region of Russia were not left out of the campaign. Among them are the "Azerbaijani Diaspora of the Arkhangelsk Region" and Azerbaijani businessmen.
The chairman of the organization, Tarlan Gasimov, informed that 10 low-income and large families were provided with food and they made the children happy with a gift of fruit.
According to the head of the diaspora, local authorities mentioned that they were ready to support the initiatives of all public organizations, including the Azerbaijani diaspora, which help large and low-income families in the region.