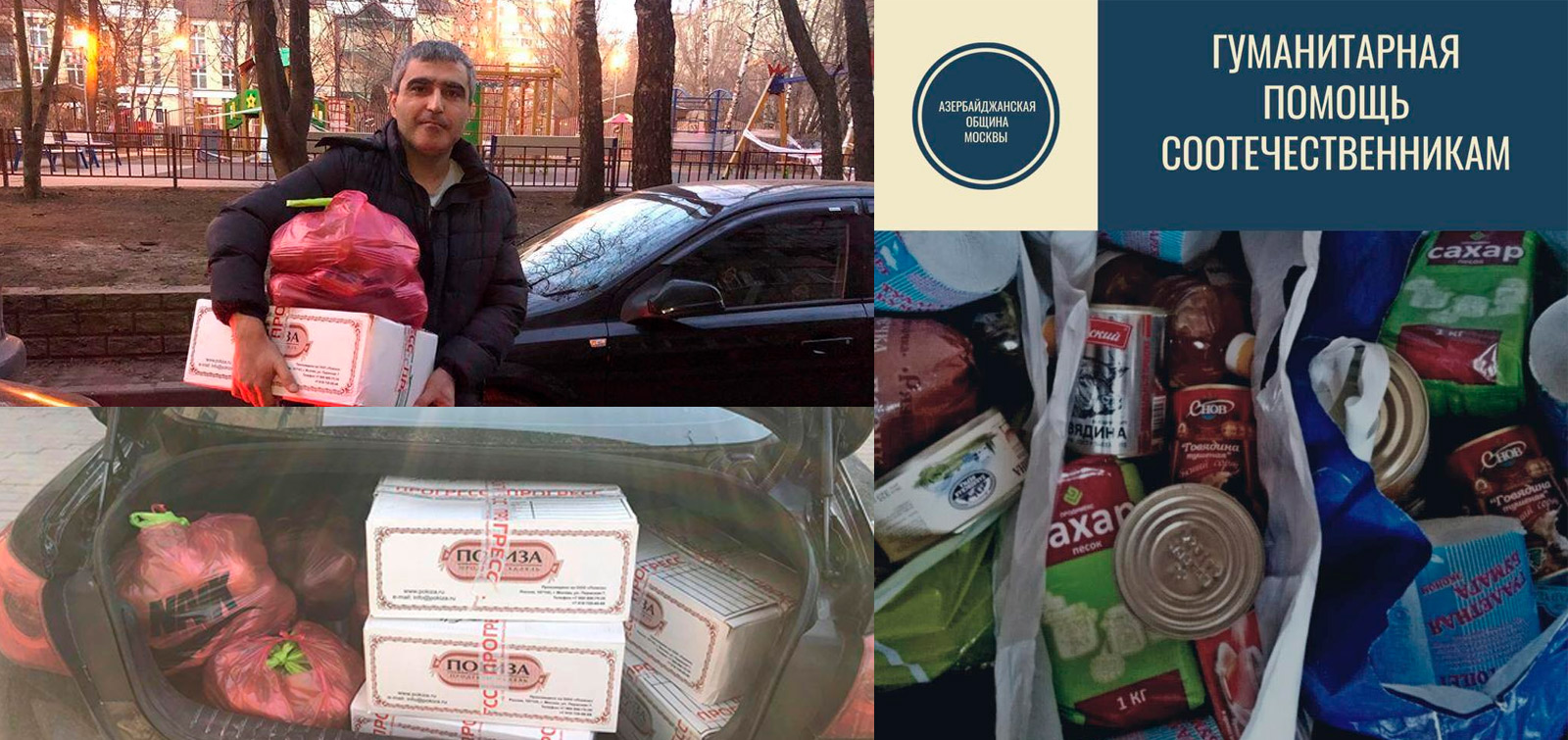 The Azerbaijani Diaspora helped to low-income families in Moscow
In the current situation caused by the Covid-19 pandemic, our diaspora organizations operating in Russia have provided support to low-income families who are facing with temporary difficulties.
In this regard, the Azerbaijani Community in Moscow(ACM) has launched a humanitarian action. As a result of nobility of our compatriots living in the Russian capital, more than 100 residents of Moscow and its region have been provided with food and medical supplies. Residents were provided with legal and financial assistance.
Chairman of ACM Shamil Tagiyev thanked all our compatriots who supported the charity initiative and called that everyone who applied to the organization should be provided with support. He mentioned that the humanitarian action will continue until the end of the quarantine period.