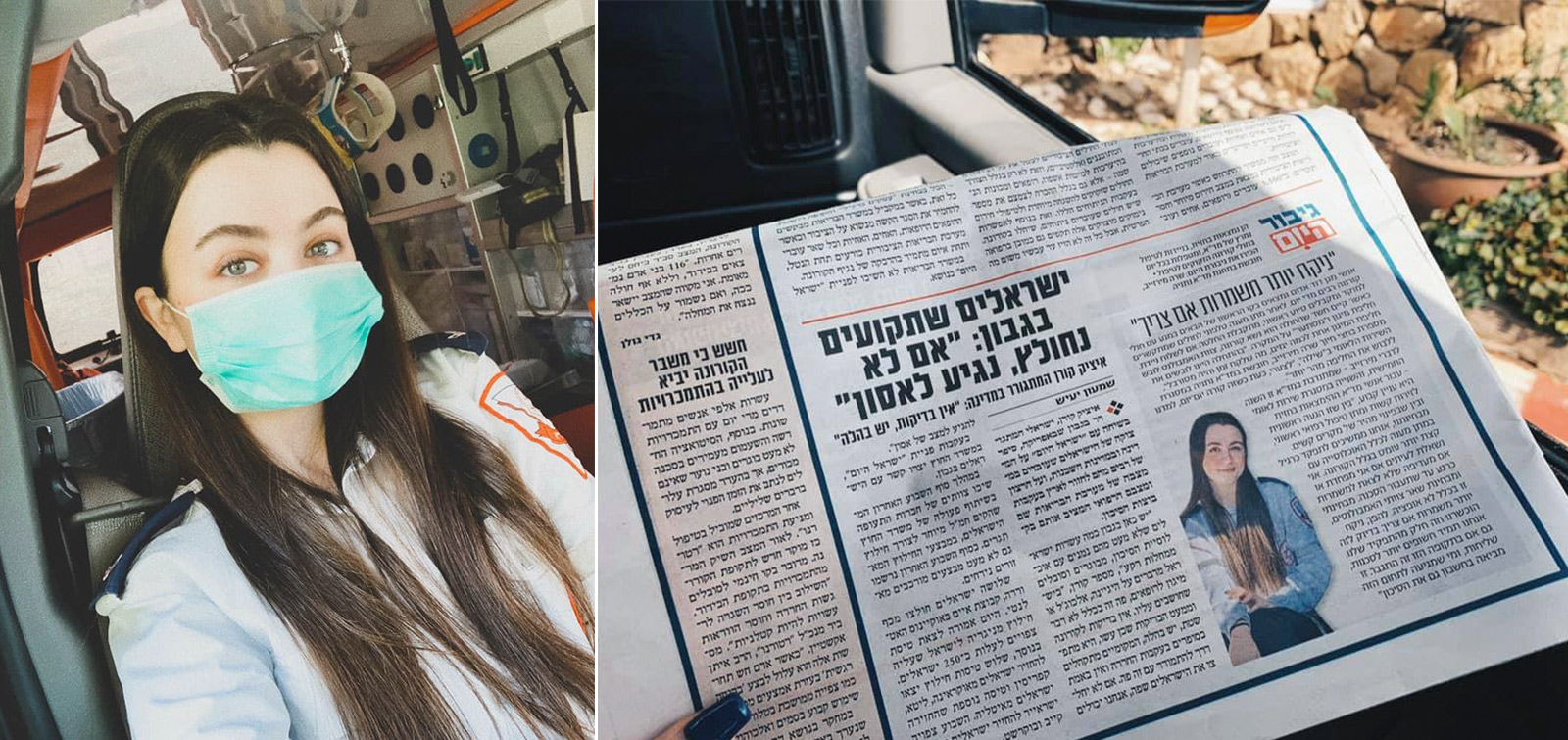 Israeli media called our compatriot Sara Mirzayeva the hero of the day
As in every era, the COVID-19 stage has its own heroes. One of them is our compatriot of Jewish origin Sara Mirzayeva, who lives in Netanya, Israel. According to the Israel Hayom newspaper, Sara Mirzayeva, who has been working for the city's Magen David Adom ambulance service for five years, helps patients with coronavirus every day.
"How do you deal with the fear of the coronavirus?" answering the question of the newspaper, which calls our compatriot the hero of the fight against COVID-19, S.Mirzayeva said that the medical field is always in danger: "In a state of fear, human nature is divided into two. Fear either silences him or gives him strength. A special force becomes a great impulse to perform actions that he could not do before. Medical field is always in danger. It's not something you don't know or take into account."
S.Mirzayeva mentioned that she took into account all the difficulties when choosing a profession and made a decision after making sure that she will be able to deal with the debt of service to the people: "I know that I must always study, learn and research to cope with my work properly. All this gives me special strength. Life is beautiful! We must live loving and helping people."