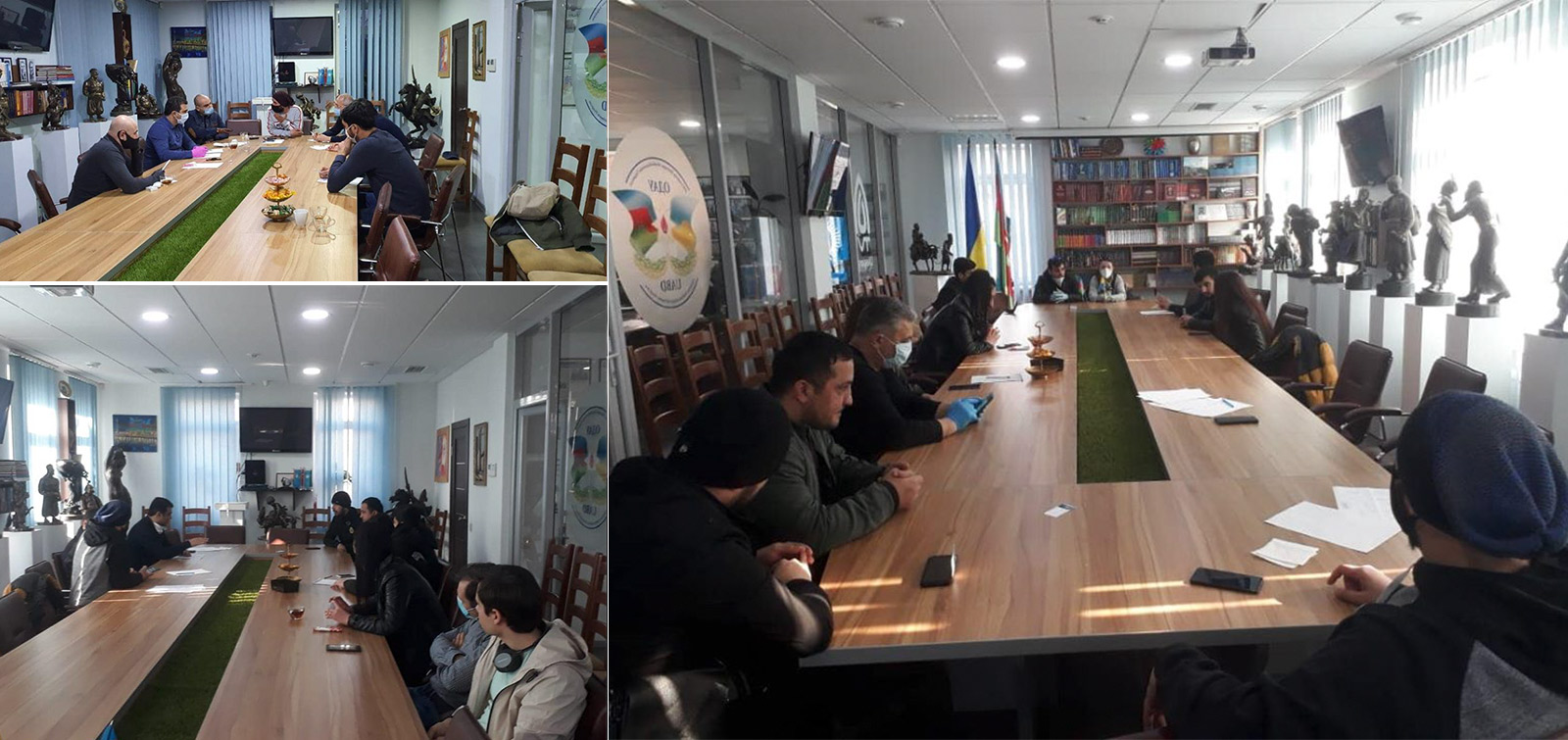 The necessary needs of our compatriots remaining in Ukraine have been met
Thousands of our compatriots have been evacuated from abroad to homeland due to the spread of the COVID-19 virus, and the necessary needs of Azerbaijanis living in need of assistance are being met in a number of countries, including Ukraine.
It should be noted that a meeting of the United Diaspora of Ukrainian Azerbaijanis (UDUA) was held at the central office of the Ukrainian Azerbaijanis Rada (UAR) in Kiev on March 18, and an operational headquarter and hotline have been set up in connection with the spread of the coronavirus in Ukraine, as in many countries of the world.
The operational headquarter of the Azerbaijani Diaspora in Ukraine received more than 420 appeals. Most of these appeals are related to evacuation and financial assistance. At present, 175 appeals have been provided with the support of the State Committee on Work with Diaspora and diaspora organizations. 47 of them were evacuated and 128 people were provided with financial assistance. They were provided with temporary accommodation and food.
Most of the applications came from Kiev, Kharkov and Lvov, most of them were students, tourists and temporary workers. More than 60 of our compatriots who cannot return to the country and need financial assistance are in Kiev, more than 35 Azerbaijanis are in Kharkov, and more than 29 of our compatriots are in Lvov, they are provided with temporary accommodation and other daily needs are met. The number of appeals of our compatriots is increasing and measures are being taken to solve their problems.
It should be noted that the headquarter is ready to help not only students, but all Azerbaijani citizens who can not leave Ukraine during quarantine for various reasons. They can contact the hotline regarding to their problems: +380962273489 ; +380442273489.