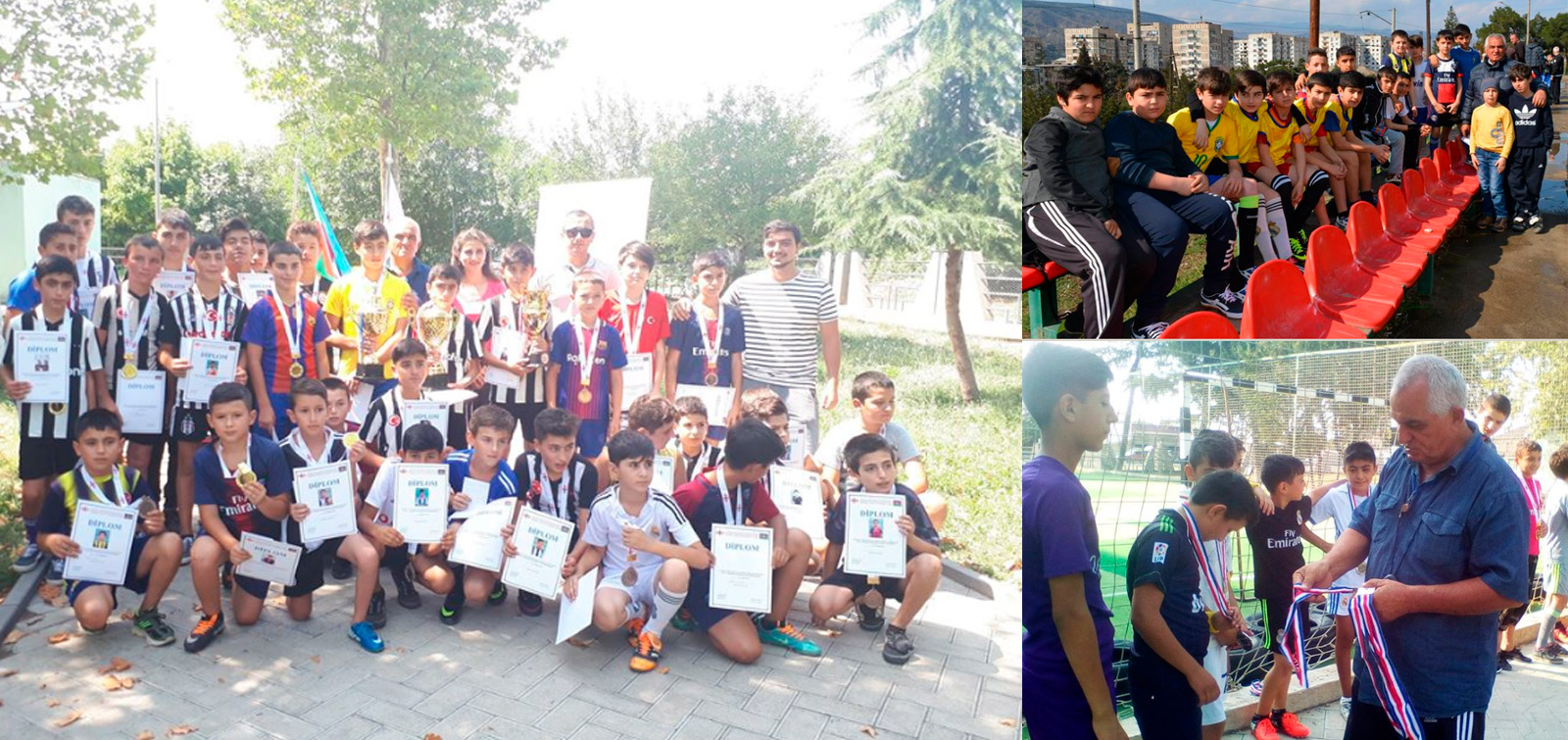 Transfer success of Marneuli footballers
The success in the transfer field of the "Ganjlik" football school in the Marneuli region of Georgia continues. In recent years, the school's footballers have been transferred to various clubs in Georgia, Azerbaijan, Turkey and Russia.
Among them, Sahil Huseynov and Hagan Bayramov defended the honor of Turkish football club "Karsspor", Ali Gadimov and Murad Gurbanov "Antalyaspor", Elvin Yusifov and Ibrahim Garamov "Izmirspor", Ilkin Ahmadov "Galatasaray", Kazim Valiyev and Orkhan Suleymanov of Azerbaijan "Alinja". At present, Ali Gadimov continues his career in "Giresunspor", Murad Gurbanov, Tural Mammadov and Vakil Talibov in the second leagues of Baku, Kiev and Rostov. Mammad Mammadov, who plays for Neftchi club of Baku, is expected to continue his career in one of the Russian teams.
It should be noted that the threat of a coronavirus covering the whole world has led to the suspension of the transfer of young football players trained in Marneuli Kazim Valiyev, Ismat Ramazanov and Nail Kazimov to the football club "Sivasspor". After the situation stabilizes, the youngs will leave for Turkey.
The coach of the "Ganjlik" football school, Ahmad Ismayilov considers that the Integration Center of Georgian Azerbaijanis, established in Marneuli with the support of the State Committee on Work with the Diaspora, has a special role in the success of the school and young players.