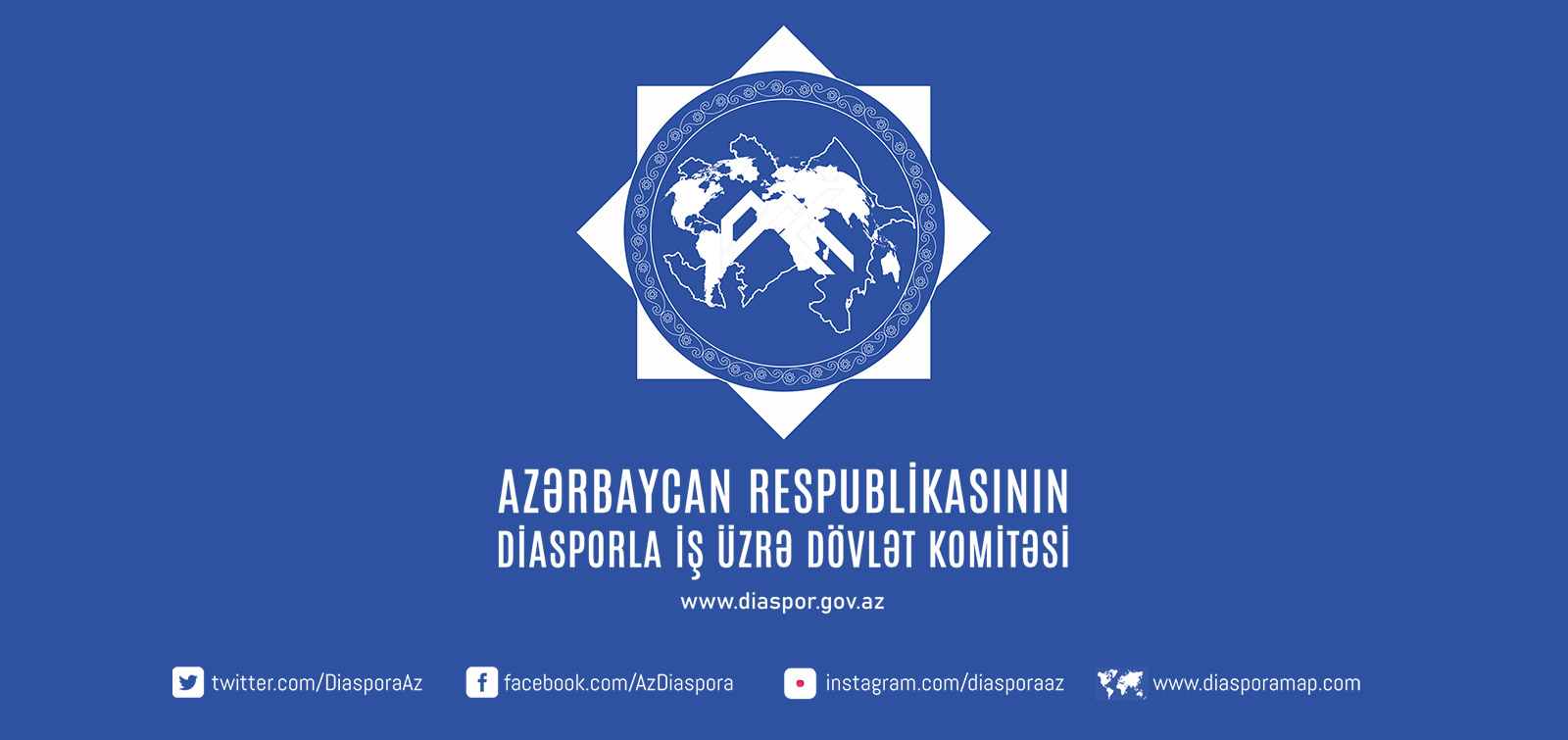 Message of the State Committee on Work with Diaspora to Azerbaijanis living abroad
Dear compatriots, the coronavirus pandemic spread in many parts of the world has made it necessary to be more attentive and to follow hygiene and a number of other requirements in the maximum way. The State Committee on Work with Diaspora of the Republic of Azerbaijan appeals to the world Azerbaijanis and notes that, due to the spread of the virus in many countries, the State Committee regularly receives information about our compatriots living abroad, interested in their situation, provides enlightenment recommendations, and uses every possible means to provide moral support to our compatriots via the Coordination Councils of Azerbaijanis, Azerbaijani homes, diaspora organizations and individuals. In particular, our compatriots living in Italy, where the virus is spread, where many Azerbaijanis live and study, are in the spotlight of the State of Azerbaijan, including the State Committee.
The State Committee regularly keeps in touch with the diplomatic missions of the Republic of Azerbaijan and the Operational Headquarters under the Azerbaijan's Cabinet of Ministers (hot line: * 994-1542).
At the same time, operative preventive measures have been taken by the State Committee on Work with Diaspora on the spread of coronavirus. The headquarters of the State Committee has been established under the leadership of the Deputy Head of Apparatus Adil Huseynov (www.diaspora.support, Email: info@diaspora.support) and appropriate activities are being carried out.
We ask our compatriots to write the Committee's social network accounts, e-mail addresses relating any issues or difficulties in this regard. The State Committee on Work with Diaspora is ready to assist every compatriot within its powers and capabilities. It is also recommended that Azerbaijanis should strictly follow the rules and requirements adopted by the governments of the countries where they live in regards to the coronavirus pandemic.