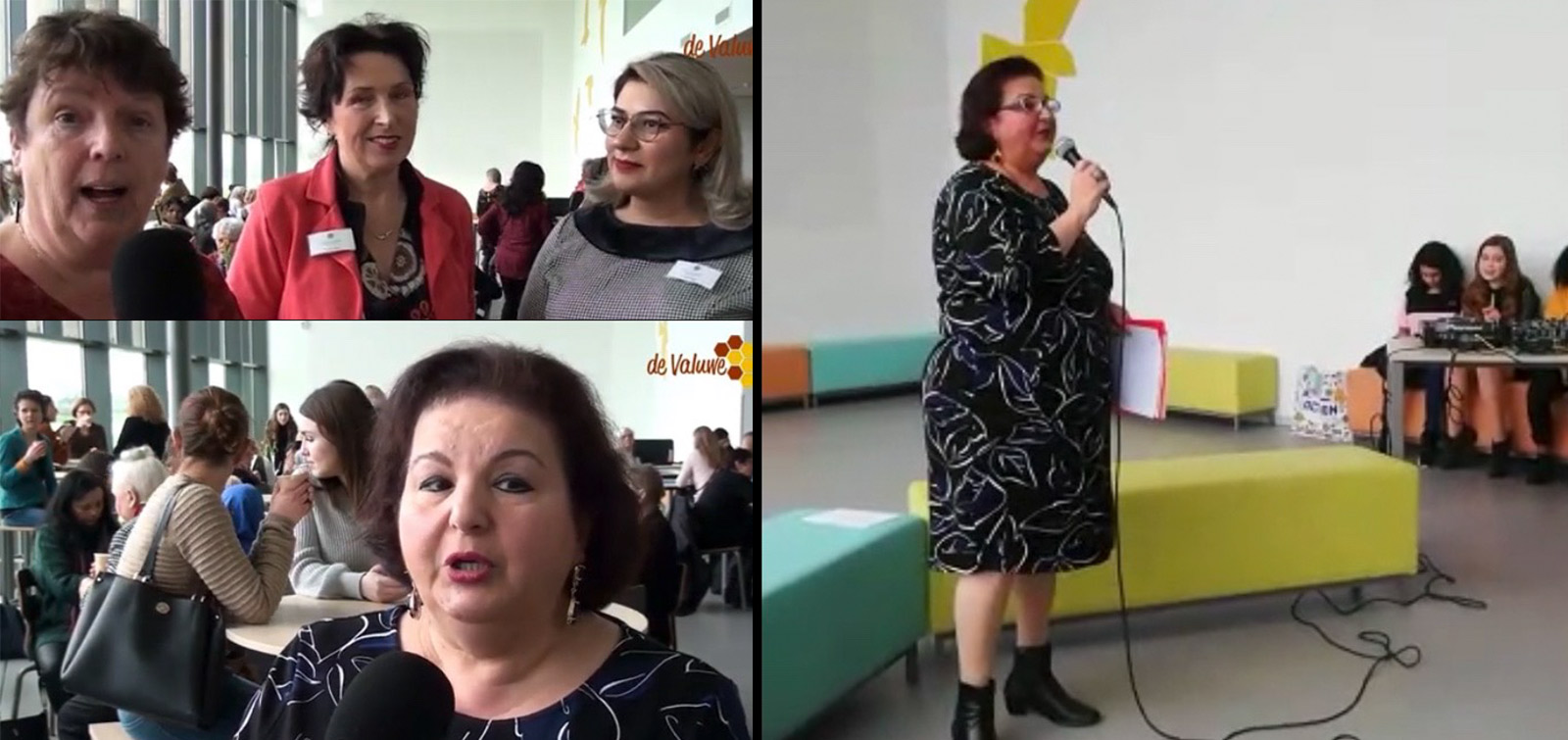 Azerbaijani women were discussed in the Netherlands
A festive event dedicated to March 8 - International Women's Day was held in Nijmegen city of Brabant, the Netherlands.
Ofelia Babayeva, a member of the Congress of European Azerbaijanis, chairwoman of Azerbaijanis Center operating in the province informed the guests about the lives of women in our country, their position in society, and their equal rights with men.
It was emphasized that all citizens had equal rights, especially women were given the right to vote, and our country was ahead of developed Western countries, including the United States and France 102 years ago - in the period of the Democratic Republic of Azerbaijan, established on May 28, 1918.
The speaker, who drew attention to the integration of Azerbaijani ladies to European countries and their successes in various fields, said that she had been working in one of the Dutch companies as leading specialist for more than 15 years. She stressed that the Azerbaijanis Center in Brabant province, has been consistently working to deliver Azerbaijani truths to the local community. It was discussed that the Vice President of the organization Jamila Mammadova works with local municipalities to promote Azerbaijani music, dance and cuisine, organizes exhibitions and Center where the Azerbaijanis living in Brabant come together represents our Homeland worthily.
The Waluwe TV of the province released the program on the event held in March 8 was broadcasted multiple times along the day. The plot notes that this remarkable date is also celebrated in Azerbaijan.