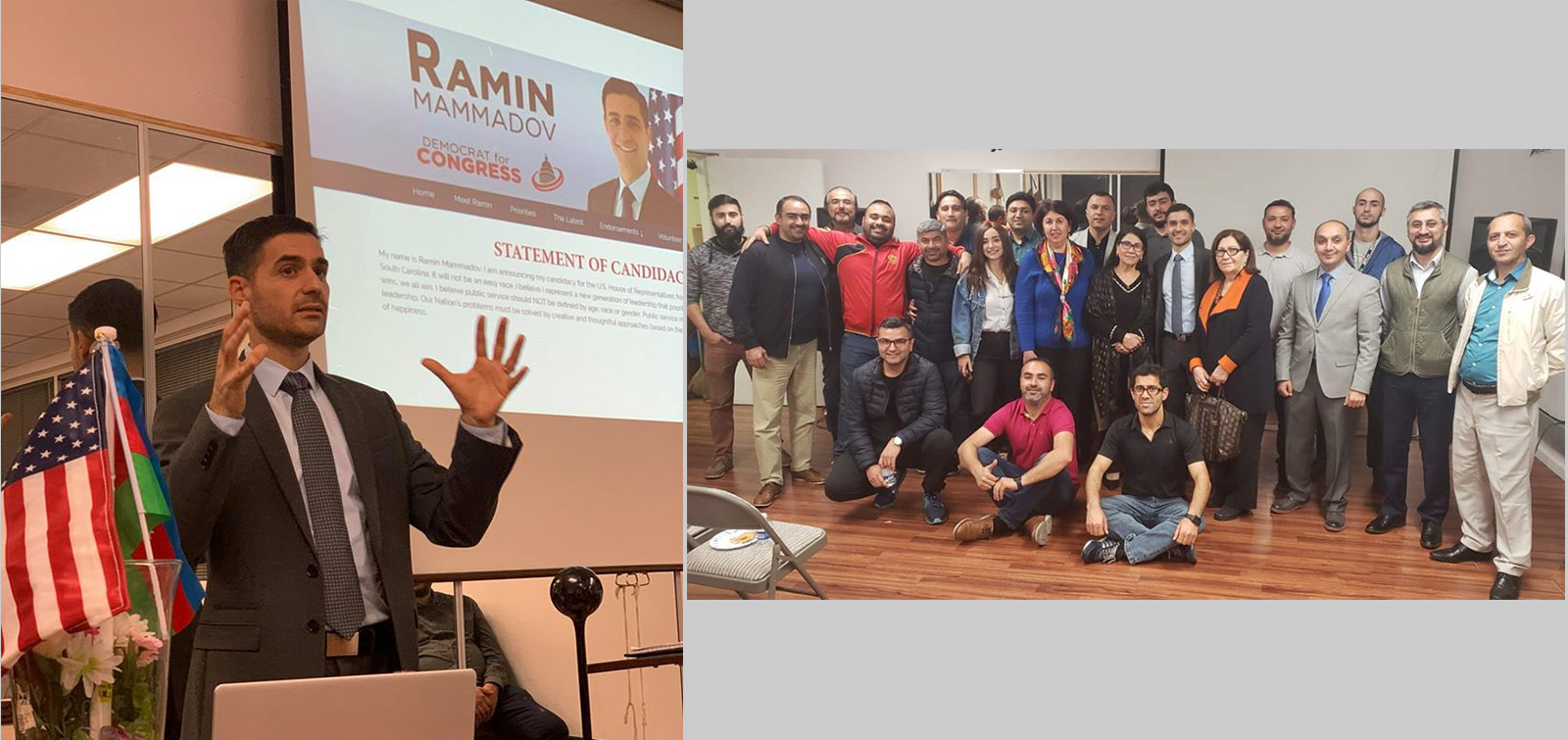 Our compatriots in Northern California met with a candidate for deputy
A meeting was held between community members and our compatriot Ramin Mammadov who was nominated by the Democratic Party to the House of Representatives in the 2020 US elections at the Azerbaijani Cultural Center in Northern California.
During the meeting, the candidate gave detailed information about his program. He shared his thoughts about representation of new leader that prevail in civil society, belief that everyone can succeed through own abilities, public service is not determined by life, race or gender, and our nation's problems should be solved by creative and thought-provoking approaches based on the principles of life, liberty and happiness.
It should be noted that R. Mammadov, who emigrated from Azerbaijan to the United States in 2001, studied at Oakland Community College and State University in Michigan. He graduated from political science and international relations. As a quality assurance specialist for over 15 years, he has supported the operations of financial services companies.