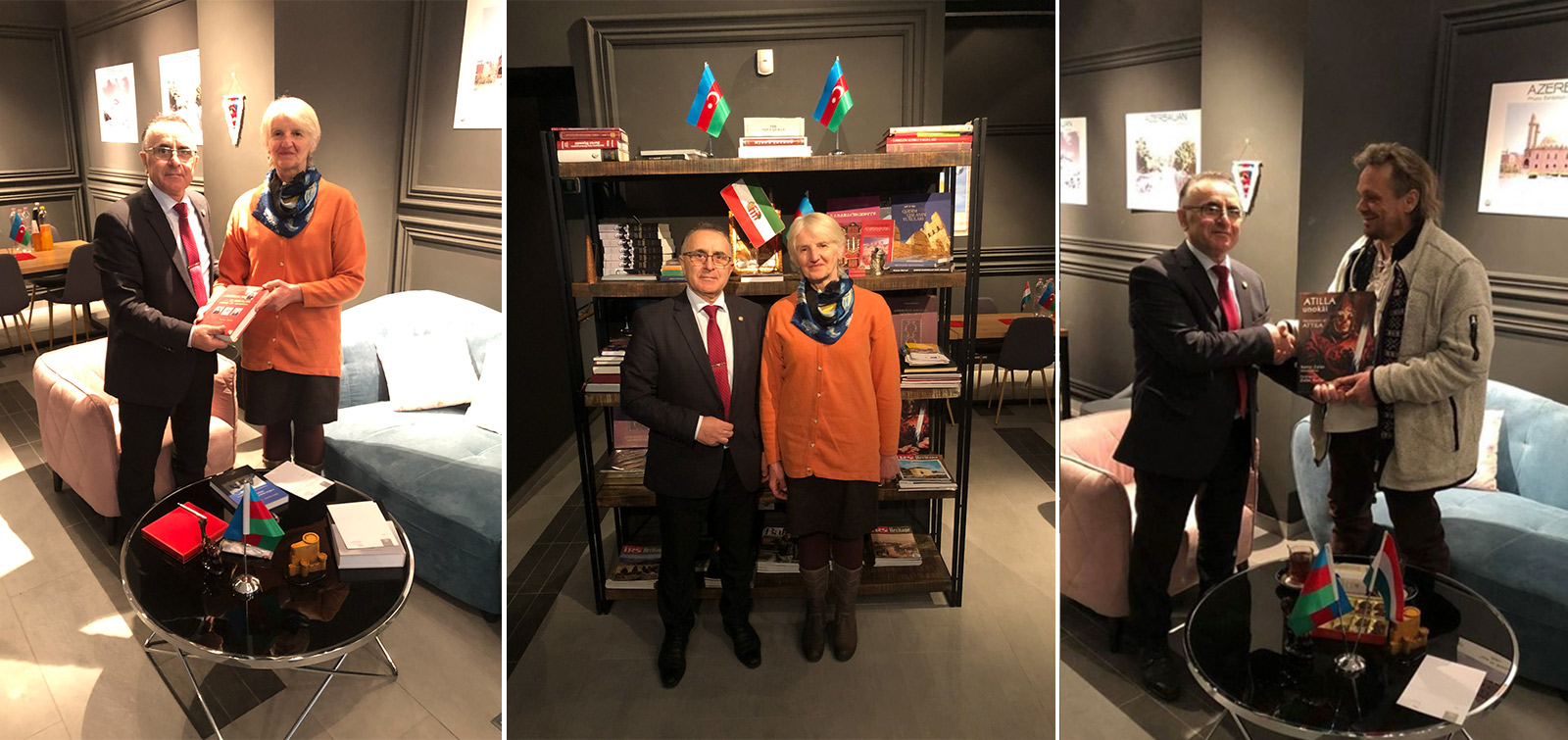 Hungarian scientists appreciate the activities of our diaspora in Europe
Csaki Eva, one of the prominent Turkish linguistic of Hungary, and his wife, Janos Sipos, visited the Azerbaijani House in Budapest.
During the meeting with Ramiz Amirli, chairman of the "Gardashlig" Hungarian-Azeri Joint Society, the scientists exchanged ideas on the creating of a new idea for Azerbaijani music. Noting the recent appreciation of the activities of the Azerbaijani diaspora in Europe and proud of the development of diaspora movement C. Eva thanked the Government of Azerbaijan and the leadership of the State Committee on Work with the Diaspora.
R. Amirli expressed satisfaction with the fact that both scholars who have done great work for the Turkish world visited Azerbaijani House and their appreciation for the activities of our diaspora in Europe. It was mentioned that our diaspora is ready to cooperate with them, and if the new idea is submitted in the form of a project, it will be forwarded to the State Committee.
It should be noted that the doctor of the Faculty of Humanitarian Science of Pazmany Peter Catholic C.Eva participated in scientific conferences organized by Hungary and Azerbaijan in 2008–2009 in Budapest, and read lectures about the root connection of folk songs of our countries as well as proverbs and beliefs of pre-Islamic Azerbaijan, Hungary and Turkey. C.Eva and S.Janos managed to cover most of our folk songs in Hungarian. They intend to continue their scientific work in this direction, to promote the ancient songs of the Caucasus nations, especially Azerbaijani songs, throughout Europe.