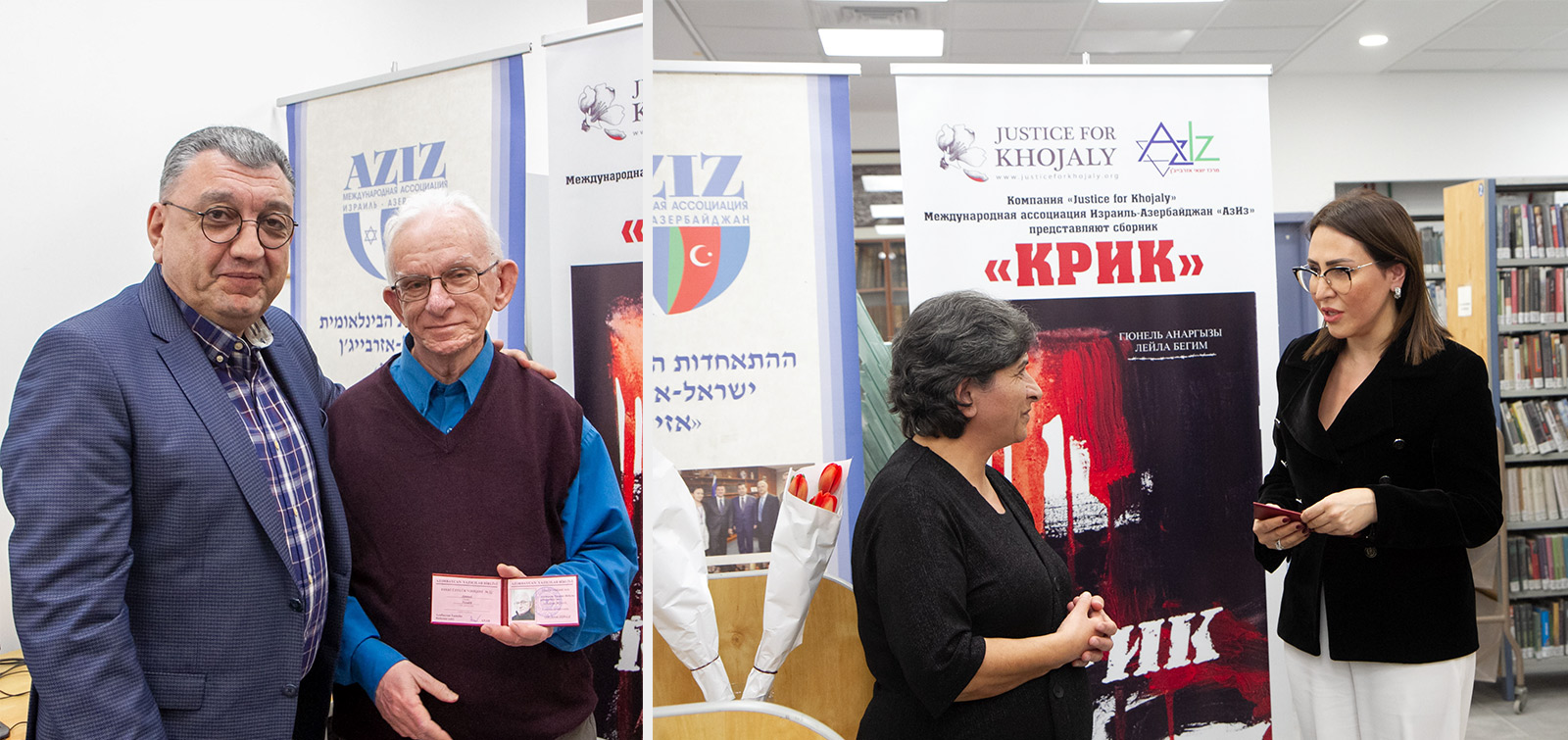 Three compatriots in Israel awarded honorary membership of Union of Azerbaijani Writers
Three representatives of the board of the "Aziz" Israel-Azerbaijan International Association were awarded honorary membership of the Writers' Union of Azerbaijan.
Representatives of the local community and guests from Baku attended the event organized by the Association held at the Russian library in Jerusalem.
It was noted at the event that, Candidate of Physical and Mathematical Sciences, author of fantastic works Pavel Amnuel, writer Batsion Abramova (pseudonym - Basti Kalbinur) and film director, script writer Efim Abramov moved to Israel from Azerbaijan in the early 1990s. However, 30 years after that period, they do not forget their historical homeland, they are still in contact with the republic, where they were raised, educated and trained as specialists.
The head of the Baku Book Center, the writer Gunel Anargizi, the deputy of the Parliament Rauf Aliyev and the poet Leyla Bayim presented them the cards and wished them new successes.