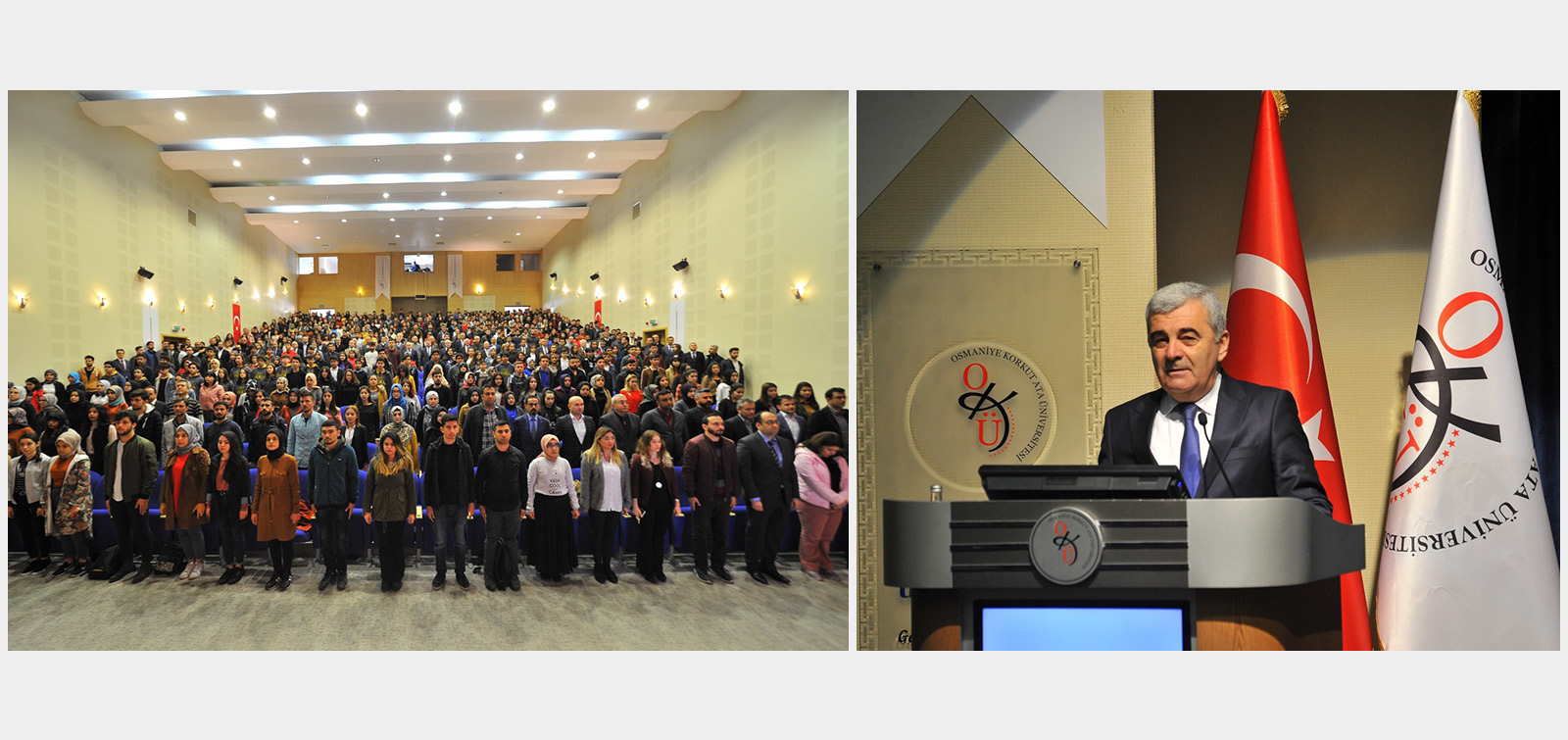 Khojaly genocide was spoken in Osmania
A commemorative event named "The Endless pain for 28 Years: The Khojaly Genocide" was held in Korkut Ata University in Osmania province, Turkey.
The event was attended by Osmania Governor Omar Faruk Joshkun, Ambassador of Azerbaijan to Turkey Khazar Ibrahim, First Deputy Chairman of the State Committee on Work with Diaspora Valeh Hajiyev, head of International Relations Analysis Center Javid Valiyev, Osmania prosecutor- general Ahmet Takna, Rector of Korkut Ata University professor Murat Turk, representatives of political parties, local governments, non-governmental organizations and students.
After the national anthems of Azerbaijan and Turkey, the memory of the martyrs who died for the territorial integrity and sovereignty of both countries was commemorated with a moment of silence.
Rector of the University M.Turk, Ambassador Kh.Ibrahim, First Deputy Chairman of the State Committee V. Hajiyev and others spoke at the ceremony. Speakers reminded that on the night of February 25-26, 1992, 613 people, including 106 women, 63 children and 70 elders, were killed, 487 people were wounded, 1275 were taken captive and 150 people were missing in Khojaly. Occurring events were called a crime against the Turkish world and humanity.
Speakers called Khojaly's people as hero and said that despite 2 month siege, they did not leave their land.
Representatives on behalf of the Azerbaijani side honored the memory of the Turkish Armed Forces soldiers who heroically died in the operations carried out in the Syrian city of Idlib.
V. Hajiyev emphasized the importance of remembering genocide and delivering it to the younger generation. He said that he was proud of highly educated young people.
Kh. Ibrahim mentioned that our countries have a common history and values. "Our martyrs are same, our past is same, our future is same. Therefore, we are commemorating the Khojaly genocide here and remembering all our martyrs. "
The event ended with answers to the questions.